Video: Hillcrest helps pilot innovative VR dementia training
Staff from across Scottish social organisation Hillcrest recently took part in a pilot session of a unique virtual reality (VR) dementia design workshop.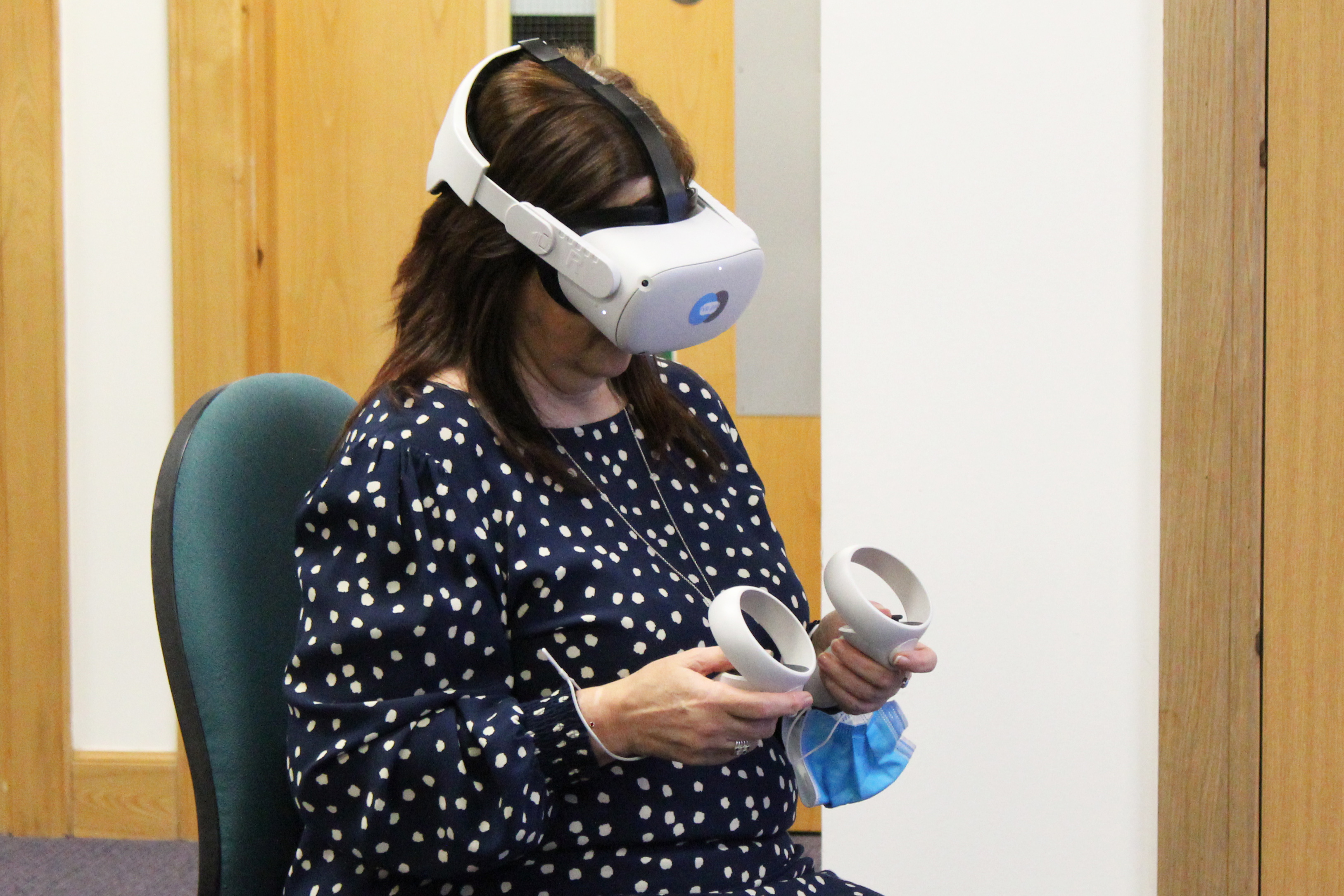 The workshop, delivered by Virtual-Reality Empathy Platform (VR-EP) in partnership with Age Scotland, gives participants an insight into the daily lives of people living with dementia.
Kevin Gordon, director of VR-EP explained: "Dementia affects more than just memory; it can distort a person's eyesight and perception, causing them to feel confused and frightened by their surroundings.
"Our interactive Dementia DX workshop uses VR to allow participants to perceive the world through the eyes of someone living with dementia. It provides a full-scale, immersive experience that illustrates the symptoms and difficulties people can face. It also identifies areas around the home, such as lighting, flooring and wall colours, showing how these can be altered to be more dementia-friendly.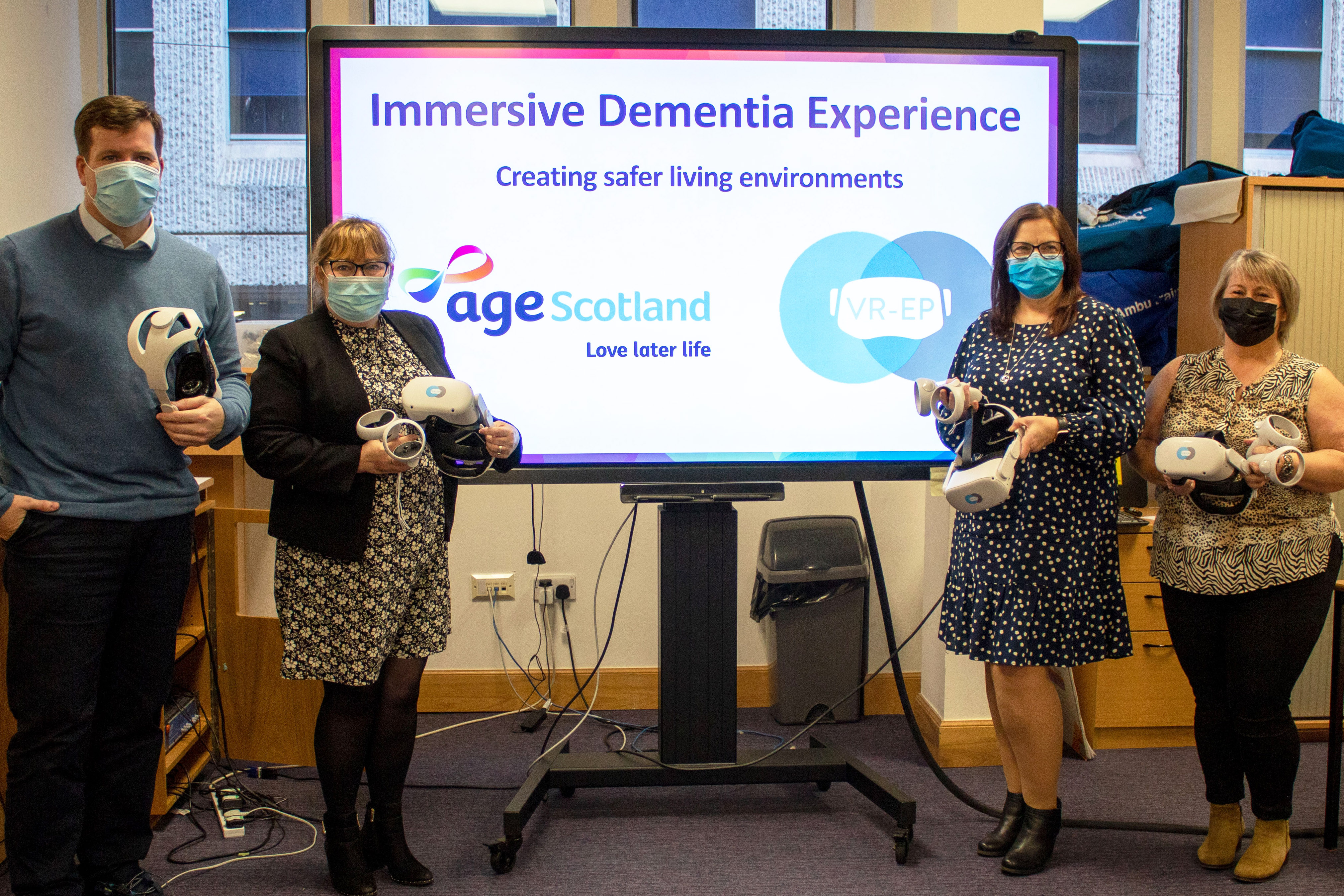 "Our goal is to increase people's understanding of dementia and highlight how simple design choices can significantly improve the quality of life for those living with dementia."
Hillcrest, who were among the first to take part in the training, is a diverse group of companies which provides housing, care, support, maintenance, skills and employment opportunities to people and communities throughout Scotland.
A video detailing the VR training can be found below:
Among the participants were Hillcrest's Senior Learning & Development Partner, Jacqui Treays; Hillcrest Homes' Project Officer, Cristeen Fraser; and Hillcrest Futures' Business Development & Improvements Manager, Chris Robb.
Jacqui Treays commented: "Taking part in the training was extremely insightful, and it made me reflect on my own experiences of interacting with people with dementia. Dementia DX has the potential to benefit a range of areas within Hillcrest, including the support we give to people with dementia and the homes we provide for them. In the coming months we plan to roll out the training to more of our teams."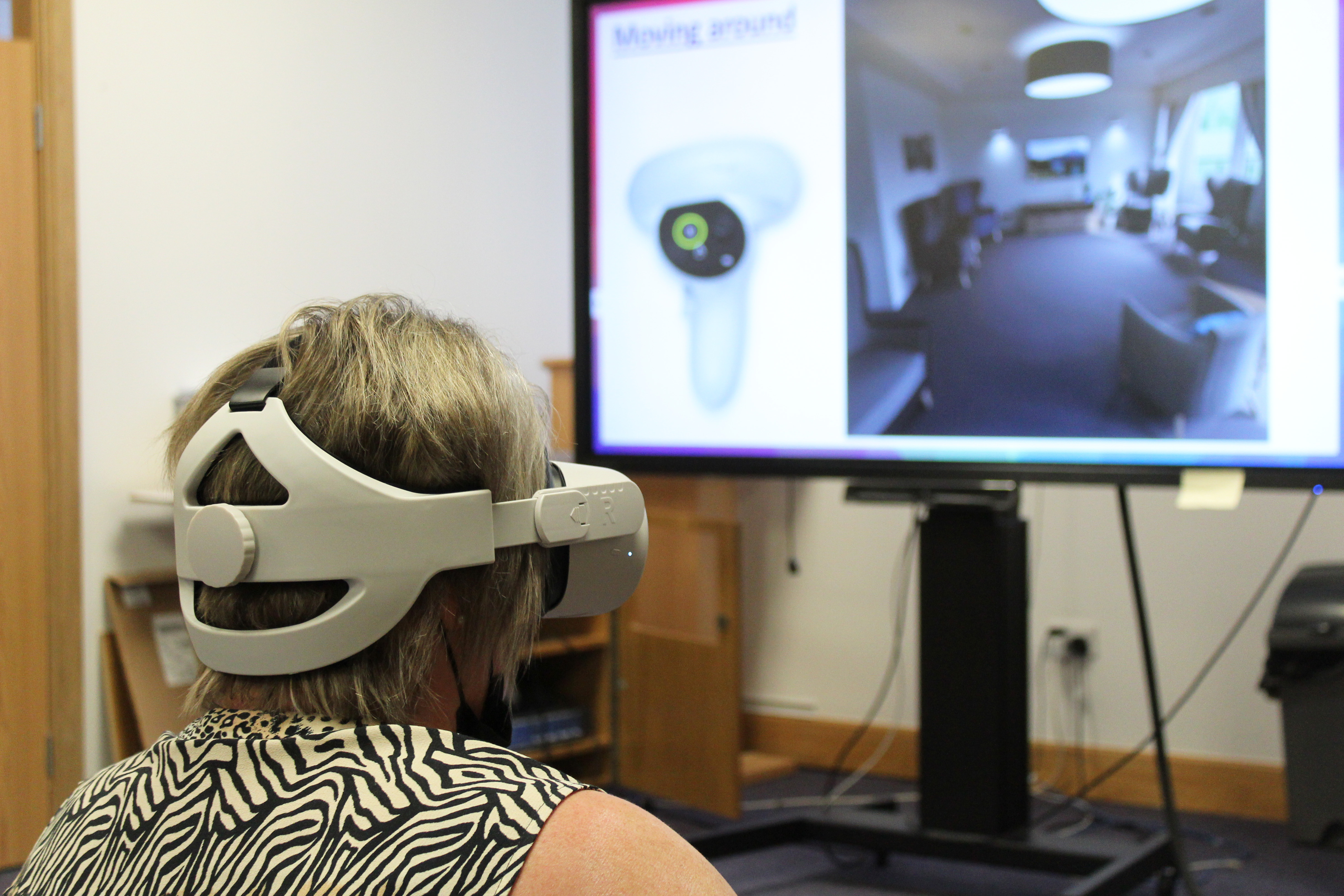 Cristeen Fraser continued: "In my role as a project officer I am involved in choosing the internal fit-out of our homes. The training highlighted that inexpensive changes, such as choosing floor coverings that work well with dementia sufferers, could lessen anxiety, decrease the risk of falls and help those with dementia to live more independently."
Chris Robb added: "I'm responsible for older people's services within Hillcrest Futures and am interested in anything that supports the development of our staff. This training would really augment their learning as it would give them a clearer understanding of how people with dementia experience not only their environment, but the care and support we provide them as well."