Hillcrest joins HACT's social value roadmap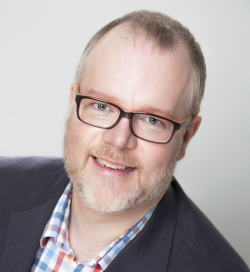 Hillcrest is among a trio of social housing organisations to sign up to support the development of HACT's social value roadmap.
The Association joins alongside CHP and Yorkshire Housing.
Andrew van Doorn, chief executive, HACT, said: "We're delighted that CHP, Hillcrest and Yorkshire Housing are joining the social value roadmap, bringing the total number of organisations involved in the project to 35. Their involvement will ensure the values, tools and use cases are applicable and accessible across the sector, regardless of organisational size.
"Our ambition is that the roadmap will result in social value becoming a key part of business decision-making, including forecasting, performance measurement and operational excellence, driving value for residents and communities."
Lesley Don, director of corporate services, Hillcrest, said: "Hillcrest is committed to using social value information to demonstrate good practice, improve the services we deliver and increase the impact we make on the communities in which we work. The investment in HACT's social value roadmap will help us to achieve this.
"The expanded economic, environmental and wellbeing values apply to all areas of our business and we are excited at the prospect of where this can take us. Being part of the roadmap will also allow us the opportunity to work with, and learn from our peers and like-minded organisations, which can only be of benefit to all parts of Hillcrest."
Paul Edwards, deputy chief executive, CHP, added: "We're really proud to support this roadmap for social value in social housing. Social value is vitally important to us at CHP, and we are passionate about creating strong thriving communities and improving the lives of our current and future customers.
"We look forward to working with HACT and other partner organisations to help shape social value impact measurement across the housing sector."
James Haigh, enhanced tenancy service manager, Yorkshire Housing, commented: "Yorkshire Housing sees HACT's Social Value Roadmap as a great opportunity to review, explore and enhance our social value offer so it can be used across more Yorkshire Housing services. It will also help us to measure the impact and reach of our services for customers in this ever changing social and economic environment"
Andrew van Doorn concluded: "The roadmap will enable social housing organisations to measure the social value they generate using an expanded UK Social Value Bank containing environmental values, economic values alongside refreshed and updated wellbeing values."