Hillcrest's energy advice team wins energy efficiency champion award
The energy advice team at Hillcrest is celebrating victory after winning the acclaimed Energy Efficiency Champion award at the Energy Action Scotland Awards 2019.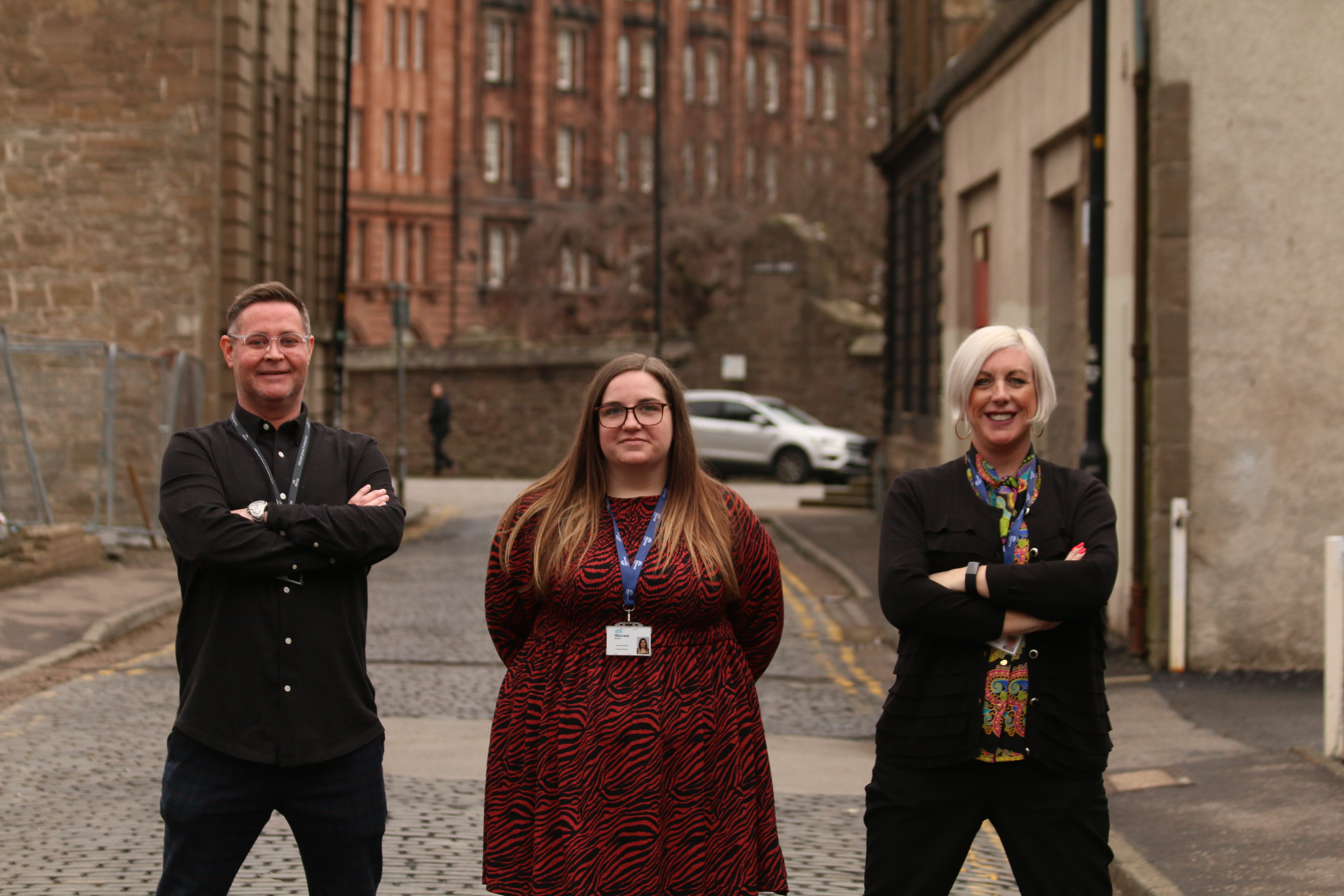 The Dundee-based Hillcrest Energy Advice Team (HEAT), which consists of Euan Hird, Gemma Macgregor and Craig Thompson, clinched the award for their unwavering efforts in tackling fuel poverty through their various innovative initiatives.
In 2017, HEAT launched their emergency top-up fund, which provided up to £50 credit for households that had been cut off from their energy supply. The success of this initiative saw the initial funding made permanent to secure the emergency top-up fund's future.
Other pioneering projects saw HEAT release the energy sector's first-ever comic activity book, aimed at educating children about saving energy, and putting them in the driving seat to help combat fuel poverty.
HEAT has also launched a fuel poverty assessment programme. This ground-breaking project sees the team carrying out a full assessment of every household they visit to establish the exact level of fuel poverty and put in place intervention measures.
The awards took place on Thursday 7th November at the Golden Jubilee Conference Hotel in Clydebank and were attended by organisations from across Scotland.
This award marks HEAT's second award win in as many years, with the team taking home the CIH Excellence in Housing Innovation award last year for their emergency top-up scheme.
Since their founding in 2013, HEAT has made a huge impact. Last year alone the team offered their expert support to over 1,176 households, giving tenants a financial gain of £305,192.64.
Bob Sander, Hillcrest's director of housing, said: "HEAT has been doing a tremendous job supporting tenants to reduce energy bills and heat their homes more efficiently, so it's fantastic to win the Energy Efficiency Champion award in recognition of their efforts.
"The team works non-stop, and pride themselves in always trying to stay ahead of the curve through their innovative initiatives.
"Despite being a small team of only three advisers, HEAT's hard-working ethic and dedication to their tenants has seen their annual financial gains eclipse even some of the bigger energy advice teams out there."
Joy Watson, Hillcrest's tenant services manager, added: "This award win highlights the fantastic work HEAT do. It is a fantastic recognition of the success that the team has had through not just the day-to-day support and advice they offer, but also their various initiatives they have launched to continually fight back against fuel poverty.
"With fuel poverty still very much an issue in Scotland however, the team will continue to do all they can to assist and support our tenants."