Holiday cottage owner and landlord fined for gas heater maintenance failures
The owner and landlord of a holiday cottage where a teenager died have been fined after failing to maintain the gas heaters.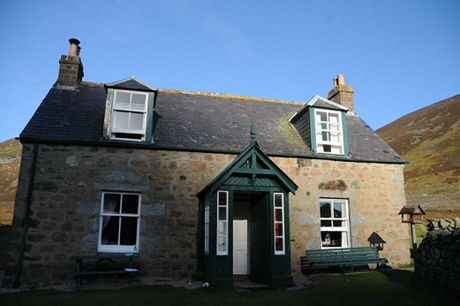 No annual checks were carried out on the cabinet heaters in Glenmark Cottage, which were also placed in small rooms without enough ventilation.
The cottage, near Edzell in Angus, is owned by Burghill Farms, which trades as Dalhousie Estates. Piers Le Cheminant, 76, let the cottage from March 2008 and sub-let it to holidaymakers.
They both pled guilty to breaches of The Gas Safety (Installation and Use) Regulations 1998 and the Health and Safety at Work etc Act 1974 at Dundee Sheriff Court on October 8. Yesterday, Burghill Farms was fined £120,000 and Le Cheminant £2,000.
The breaches came to light as part of the investigation into the death of a teenager who was staying at the cottage, though his death was not caused by the failings. The 18-year-old died of carbon monoxide poisoning on 28 October 2015.
During the subsequent investigation, the cabinet heaters in the cottage were examined. It was found that they were being used in rooms that were too small. For example, the heater in the bathroom wasn't suitable for rooms smaller than 45m3 but the bathroom was only 11m3.
There was also no maintenance programme in place for the heaters. While an engineer visited once a year to check the appliances were working, no test were carried out. The engineer also wasn't qualified to work on those type of appliances.
Alistair Duncan, head of the Health and Safety Investigation Unit, said: "By failing to ensure the safety of visitors to Glenmark Cottage, Burghill Farms and Piers Le Cheminant have put them at unacceptable risk.
"This prosecution should remind landlords that they have a responsibility to those who visit their properties and that they will be held accountable for any failure to do so."