Home Group announces duo of executive director appointments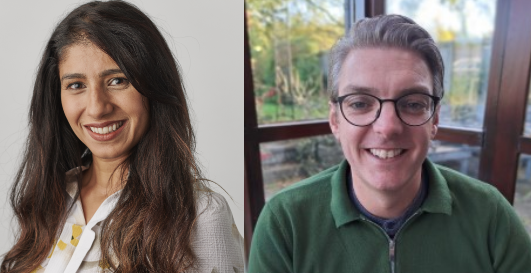 Home Group has appointed Nusheen Hussain and Paul Walker in two new executive director roles.
The appointments are internal and ensure a smooth transition as the group gets underway on their new five-year strategy.
Nusheen Hussain, who joined the company as executive director of business development in 2019, takes on a wider role as executive director of customers and communities. The new role relates to the focus on delivering for Home Group's customers and communities in their new five-year strategy.
Meanwhile, Paul Walker, who is currently director of maintenance at the 55,000-home association, is promoted to executive director of repairs and maintenance.
Mr Walker, who has been with Home Group since 2017, is the third internal colleague in the past five months to join the executive team. Helen Brindley and Will Gardner were promoted to chief financial officer and executive director of development respectively, in the summer.
The appointments are part of Home Group's new strategy called Grow Our Own – looking to appoint from within to award and promote talent, while ensuring consistency and continuity for the business. Both executives start their new roles next month.
Mark Henderson, chief executive of Home Group, said: "One of the key components in our new five-year strategy is about growing our own. So, I couldn't be more delighted to welcome Paul to the executive team and Nusheen to her new role.
"They have done fantastic jobs in their previous roles and played a big part in the successful delivery of our last five-year plan. So, to have them taking on wider responsibility as we begin on our new strategic journey is reassuring indeed, I couldn't be more pleased."