Homeless Action Scotland calls for a minister for homelessness and housing
Having previously outlined the policy proposals Homeless Action Scotland believes should be adopted by the next Scottish Parliament, communications and engagement manager Garry Burns tackles each of those in detail, beginning with the introduction of a new homelessness and housing minister.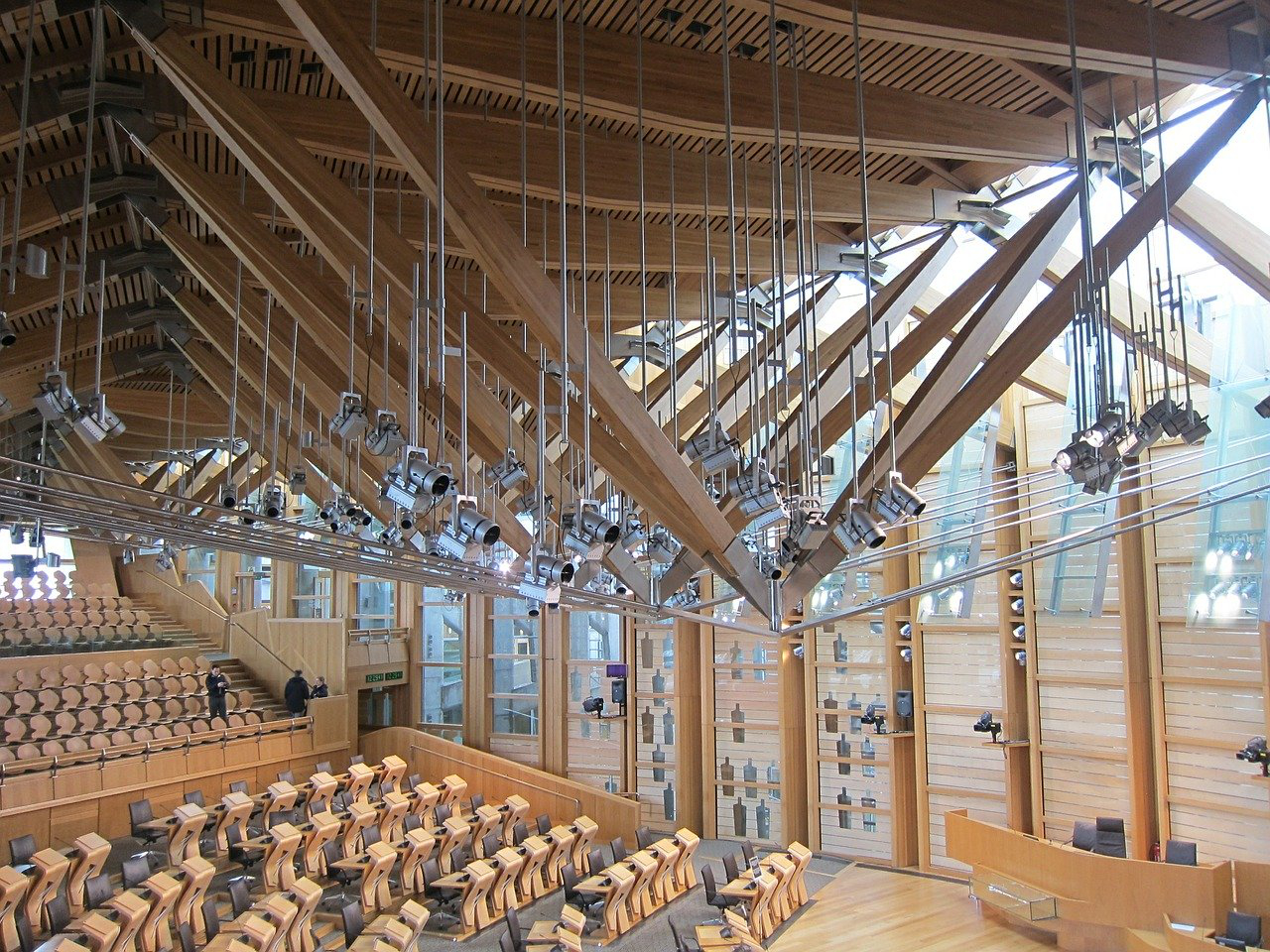 At Homeless Action Scotland we believe that the next government in Scotland should show it is serious about ending homelessness by creating a new, dedicated ministerial post for housing and homelessness.
We believe that there are some significant problems within homelessness which have been masked by the initiatives that the Scottish Government, local authorities and third sector brought in to deal with COVID. These initiatives undoubtedly had a positive effect, or rather stopped additional negative effects, to presenting as homeless during this pandemic.
However, there are significant problems ahead, some of which have been brewing for a considerable time and began to manifest before the pandemic, some in relation to the pandemic, and the rest part of the systemic problems inherent within any homeless policy arena. None of our assertions are criticisms of any of those organisations who are involved in delivering homeless services. They are assertions based on what the evidence tells us and which we believe can be resolved, but to resolve them requires the full attention of a cabinet minister dedicated to dealing with the issues at hand.
Our most recent government had a supporting minister which fell under the remit of the cabinet secretary for communities and local government. The homeless and housing brief fell under the supporting minister for local government, housing and planning who had responsibilities for housing, local government, planning, building standards, homelessness, fuel poverty and energy efficiency. Unarguably, this is a wide-ranging and demanding portfolio.
We believe that a dedicated minister, who focuses on housing and homelessness is necessary in order to deal with some of the problems we and others believe will manifest in the next parliament.
Up until the COVID Pandemic struck Scotland, there had been a year on year increase in homeless applications since 2017.1 Taken in isolation these rises may not seem like an issue however homeless applications increasing when there has been so much focus on preventing homelessness gives us some concern.

The Scottish Government, local authorities and the third sector have long recognised that there is an issue around people or families who find themselves homeless several times within a relatively short period of time. For those working within homelessness and associated sectors this is referred to as repeat homelessness. The Scottish Government records data which is broken down to capture those who have returned to homelessness in the last 1, 2, 3, 4 and 5 years. In 2020 the data tells us that the percentage of people presenting as repeat homelessness, is largely the same as in 2008. Actual numbers have reduced when compared to 2008, but since 2016 repeat homelessness seems to have plateaued. The tables have been extracted and added to this paper for clarity.2
In 2008 there were 13,653 homeless applicants that had an identified support need in Scotland. Support needs are deemed to be any applicant who advises they are having problems with their mental health, have a learning disability, physical disability, medical condition, drug or alcohol problem, problems with housing management/independent living skill. By 2020 this had risen to 15,9913 which suggests that there is some issue with tenants acquiring support to live independently. Perhaps the biggest concern with this data is that in 2008 4,853 people advised they had mental health problems, in 2020 this had risen to 8,313.4 Excepting housing management/independent living skills, all of these support needs in actuality represent a protected characteristic according to the Equality Act 2010. All of these support needs have increased since 2014.
The Scottish Government, local authorities and third sector organisations that work directly with people who are rough sleeping, have been nothing short of amazing during this pandemic. Decisions were made speedily, which ensured that people at risk of rough sleeping were provided with accommodation. Prior to this rough sleeping as reported to the Scottish Government has remained relatively static, with 4% of homeless applicants reporting they had slept rough the night before and 8% reporting they had slept rough 3 nights before making a homeless application. However this data requires self reporting and will not include those who do not present as homeless. Many within the sector believe it could be more, however there is currently no national initiative to count rough sleepers in Scotland. It is something which is extremely difficult to do effectively, however at Homeless Action Scotland we believe that in order to solve a problem, we first need to know what it is. There is a working paper which is trying to ascertain the best route forward in establishing a system for counting rough sleepers, but it is something which has been added to the pile of work.
There are 8943 empty council/RSL properties.5
The process for evicting tenants from social housing in Scotland requires that the landlord engages in a process called the pre action requirements. This is a process that ensures a landlord tries to engage with their tenant prior to sending out paper work which informs their tenant they intend to take them to court to obtain a decree for eviction. This final stage of sending out a notification that the landlord intends to take the tenant to court to evict them is called Notice of Proceedings for Recovery of Possession. Although there is a moratorium on evictions in Scotland until September 2021 this has not stopped Councils or RSL's beginning the process of evicting their tenants. There are around over 7000 notice of proceedings. There were almost 1000 NPRP's issued in March this year alone.6 The sharp rise of NPRP's could be because it takes a while for housing officials to go through their process set out in the pre-action requirements. However it is worth noting that in terms of timescales, a landlord can only take action 4 weeks after a tenant is notified. In practice this means that anyone issued with an NRPP can be evicted from October.
There are currently 11211 homeless cases in temporary accommodation.7 Many of these people are in accommodation that is not traditionally used by local authorities. This is particularly evident in the major population centres across the central belt. LA's and their partners took the decision to use hotels en masse in order to ensure that no one was turned away for accommodation. Homeless Action Scotland have grave concerns as to what is going to happen to those who are in hotels right now, when the hotels start to withdraw from providing accommodation for homeless people.
Prior to the COVID pandemic Scotland underwent a huge overhaul of how homelessness would be dealt with. This was under the guise of Rapid Rehousing and every local authority provided details of their Rapid Rehousing Transition Plan for years ending 2020-2024. Several elements of homeless practice were due to change this past 18 months but due to COVID, never became part of the legislation.
The Scottish Government put a hold on various legislative changes which will undoubtedly put strains on delivery of homeless services. These changes related to modifying local connection, which is a stipulation currently within homelessness that a person must have a connection to the local authority with which they present as homeless. There was also the removal of intentionally homeless which is a decision that a local authority can make in relation to whether a person through action or omission of action, become homeless. Finally there is the 7 day waiting period which was a drive to stop people from having to be in inadequate temporary homeless accommodation. All of these legislative changes are still to be brought into the homeless world which we think will create some difficulties in terms of delivering.
Homelessness and housing is an extremely complicated policy area which cuts across various aspects of social policy. Those who work in homelessness or housing need to be aware of and knowledgeable about mental health, addiction, criminal justice, debt, benefits, child protection, suicide intervention and a whole host of other policy areas which they need to put into their practice.
We believe that there are some problems which exist in the homelessness system which were about to reach critical point, prior to the COVID pandemic. The excellent response by the Scottish Government, councils, RSL's and third sector has hidden some of these problems but crucially they are not problems that are going to go away post-COVID. This is why we believe that if the next government is serious about fixing homelessness, then they must ensure that the next minister that is in place to deal with housing and homelessness, only deals with housing and homelessness.
1 Homelessness in Scotland: 2019 to 2020 Table Table 1a: Homelessness applications, by local authority: 2002-03 to 2019-20
2 Homelessness in Scotland: 2019 to 2020 Table 15a & 15b: Households re-assessed as homeless: 2007-2008 to 2019-2020
3 Homelessness in Scotland: 2019 to 2020 Table 18a & 18b Table 18a: Support needs identified for households assessed as homeless or threatened with homelessness: 2007-08 to 2019-2020
4 Homelessness in Scotland: 2019 to 2020 Table 18a & 18b Table 18a: Support needs identified for households assessed as homeless or threatened with homelessness: 2007-08 to 2019-2020
5 SHR Full Dataset from all Landlords from April 2020 to March 2021 Column R
6 SHR Full Dataset from all Landlords from April 2020 to March 2021 Column AP
7 SHR Full Dataset from all Landlords from April 2020 to March 2021 Column BD