Housing minister meets Social Housing Resilience Group
The Social Housing Resilience Group (SHRG) was joined by housing minister Kevin Stewart last week as it continued to deal with the challenges caused by the coronavirus outbreak.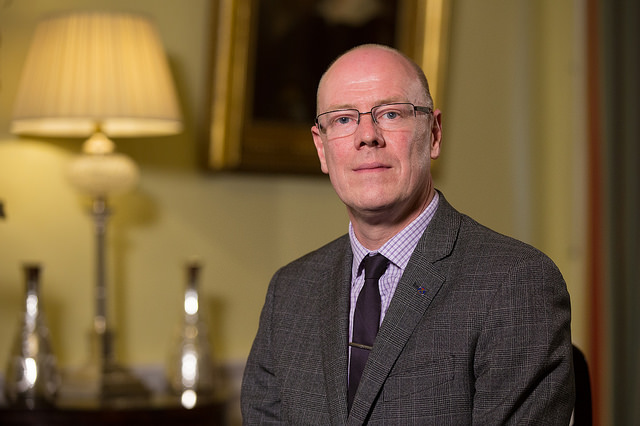 Convened by the Scottish Federation of Housing Associations (SFHA) in response to the pandemic, the SHRG aims to help social landlords continue to provide the support which their tenants and communities need.
Since the last week's update, the SHRG has continued to focus on, and address, the following issues identified by social landlords:
PPE – national demand forecasts for the sector are currently being analysed by the Scottish Government as an urgent key priority
SHR has published new governance guidance, including the extension of time for completed accounts by three months
understanding landlord data – the Scottish Housing Regulator will begin collecting a monthly landlord information return shortly, to understand the impact of coronavirus on landlords and plan co-ordinated responses
advice and protocols – the SHRG is overseeing provision of advice for social landlords in relation to lettings which will be available shortly
domestic abuse – CIH and Scottish Women's Aid, with input from the SHRG, has produce a good practice guide to support social landlords to develop an informed response to domestic abuse
testing and tracing – the group is exploring how the housing sector could support communities if and when a wider community testing plan is introduced
flexibilities with deadlines – the group is building intelligence on potential issues with landlords' ability to meet deadlines in the medium term as a result of the virus, to help plan potential solutions.
COVID-19: A Framework for Decision-Making – the SHRG will be providing a response to government on behalf of the social housing sector in order to provide proposals regarding how the sector might emerge from current lockdown
Recent changes to Universal Credit are being address by the SHRG with the DWP at Scotland and UK levels
Mr Stewart will regularly join the group for further updates.
Read all of our articles relating to COVID-19 here.