Housing minister told of work to tackle empty homes in Falkirk
Housing minister Kevin Stewart has met with Falkirk Council's head of housing services to hear about the work being done to combat empty homes in the area.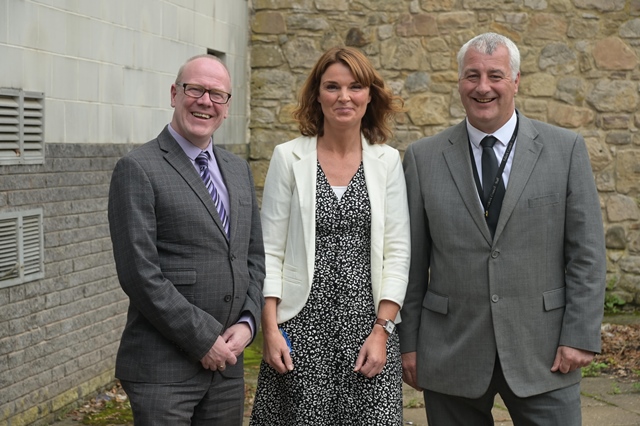 The local authority has an award-winning empty homes service which works with owners and others who want to see privately-owned property brought back into use.
Kenny Gillespie, head of housing services, was able to highlight the role of the council's empty homes officers who help owners overcome barriers to getting their properties on the market for sale or rent. They're also able to track down owners where it's not clear who is responsible for an empty building that may be causing a nuisance to neighbours.
Kenny Gillespie said: "Reducing the number of empty private properties is a priority for the Council. Our Empty Homes Initiative helps us make the best use of existing stock and is a cost-effective way to increase the local housing supply.
"Since 2013 there have been 400 empty properties brought back into use thanks to the work of our dedicated team."
In recent years, the Scottish Government has redoubled its efforts to tackle the number of empty homes which across Scotland stands at more than 39,000.
It's increased its funding for the Scottish Empty Homes Partnership (SEHP) which works with local authorities across the country providing expert training, advice and support to empty homes officers. Altogether the SEHP and the network of empty homes officers working in councils throughout Scotland brought back 4,340 long term empty homes last year – its most successful to date.
The Scottish Empty Homes Partnership is run by housing charity Shelter Scotland and is working towards having a dedicated empty homes officer in every council in Scotland.