Housing Options Scotland: How to run a housing charity when options are limited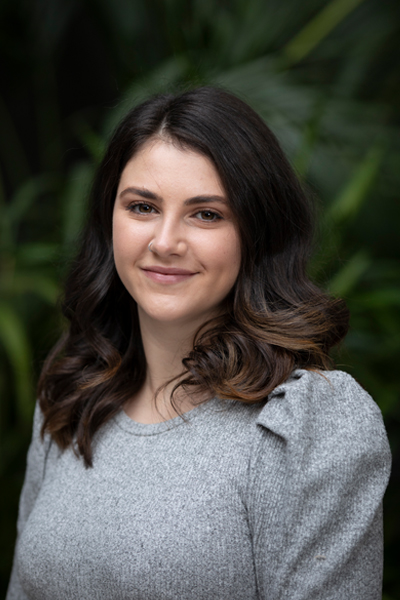 Housing Options Scotland (HOS) has revealed how it dealt with the new struggles arising from the coronavirus pandemic.
The charity offers free and impartial advice to vulnerable citizens to help them find somewhere to live.
With a large client base including older people, disabled people and veterans, Housing Options Scotland is a lifeline for people who need a way out of their current accommodation. However, the arrival of the pandemic saw the housing industry close overnight and the charity were faced with new struggles.
Housing Options Scotland has a small but extremely busy team. Every case is different and can involve housing associations, social housing, private rentals, home adaptations and even homelessness. At the beginning of the pandemic, suddenly everything in the housing industry ground to a halt.
Olivia Lyndsay, head of casework services at the charity, explained: "So many aspects of the Housing Industry stopped operating at the beginning of lockdown; Housing Associations weren't allocating accommodation, fewer members of staff were in offices so enquiries weren't being followed up and no viewings of properties were taking place. For our clients, it was very difficult. We could present their housing options to them, but with the caveat that these options weren't available at the moment."
In addition, the pressures of lockdown had often exacerbated pre-existing housing difficulties and so the clients were distressed. Ms Lyndsay found that the reasons behind clients making contact with the charity had changed slightly.
She added: "We had a lot more clients who were being affected by anti-social behaviour; because people were at home so much of the time, things like neighbour noise were becoming intolerable. We also saw many more people contacting us as a result of a relationship breakdown."
Ms Lyndsay saw her role becoming more pastoral; unable to proceed with enquiries as she normally would, a lot of her time was spent reassuring her clients that though it was difficult, the housing industry would get moving again. It was an extremely challenging time.
However, once it came to light that the pandemic was going to be with us a while, things had to get started up again and the charity saw an easing of lockdown. The enquiries flooded back and a new challenge was presented: because Housing Options Scotland had been largely inactive in the beginning of lockdown, there was a huge backlog of former clients and new cases to respond to.
In fact, for the second quarter of the year, the charity saw its client base increase by 67%. In addition, it was operating in 28 out of the 32 counties of Scotland, which required the brokers to stretch themselves further. Everyone was very busy, but they managed it.
Ms Lyndsay credits the "great team" at the charity as getting them through. She continued: "I'm extremely proud of the HOS team for staying engaged and motivated, despite not having any physical contact with other team members or clients for four months."
The brokers haven't done this alone, as volunteers hold a pivotal role in the charity.
From helping with council housing application forms, to attending house viewings with the clients through the charity's Housing Buddies scheme, the volunteers are crucial to the charity operation.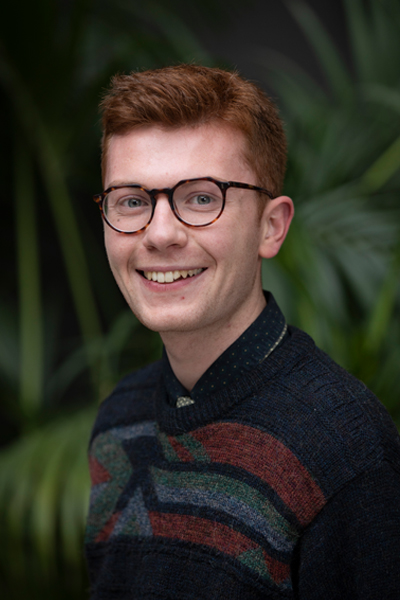 However, the volunteers also had to adapt to changes, as Ben Parker, volunteer and engagement manager, explained: "Pre-pandemic, we were offering an outreach programme: the volunteers would often attend meetings with their clients and meet up with them to offer support. In lockdown, none of this was possible."
Since all of the volunteer work is done face-to-face, Mr Parker had to work with the volunteers to find new ways of offering support.
This was a technological headache in the beginning, as it required not only making all the IT accessible, but also educating the volunteers and their clients about how to use it. However, though the clients and the volunteers missed the human contact, in actual fact the pandemic has facilitated the volunteers to work with more with clients.
Mr Parker added:"Because all of the work pre-pandemic was appointment-based, all of the help and support was offered in that session. In lockdown, because everything was over the phone or Zoom, that meant that the volunteers were able to check-in with their clients more easily.
"In addition, we have often struggled to make appointments for clients in remote areas of Scotland, just because we don't have volunteers in that area. Now that phone contact has become the norm, we are managing to carry out successful appointments over the phone and the location hasn't been an issue."
It has been heartwarming to hear that there have been some positives to the pandemic and Moira Bayne, the CEO, could not be prouder of her team.
She said: "Despite all of these challenges every single one of them has worked harder than ever AND still come up with ideas to improve how we work or better communicate what we do. I am completely in awe of them."
For now, the charity will keep busying away, to try to get all of its clients in the Right Home in the Right Place.