Housing Options Scotland welcomes three students from Queen Margaret University
Housing Options Scotland (HOS) has welcomed two occupational therapy (OT) students from Queen Margaret University into the team as part of their final year placement.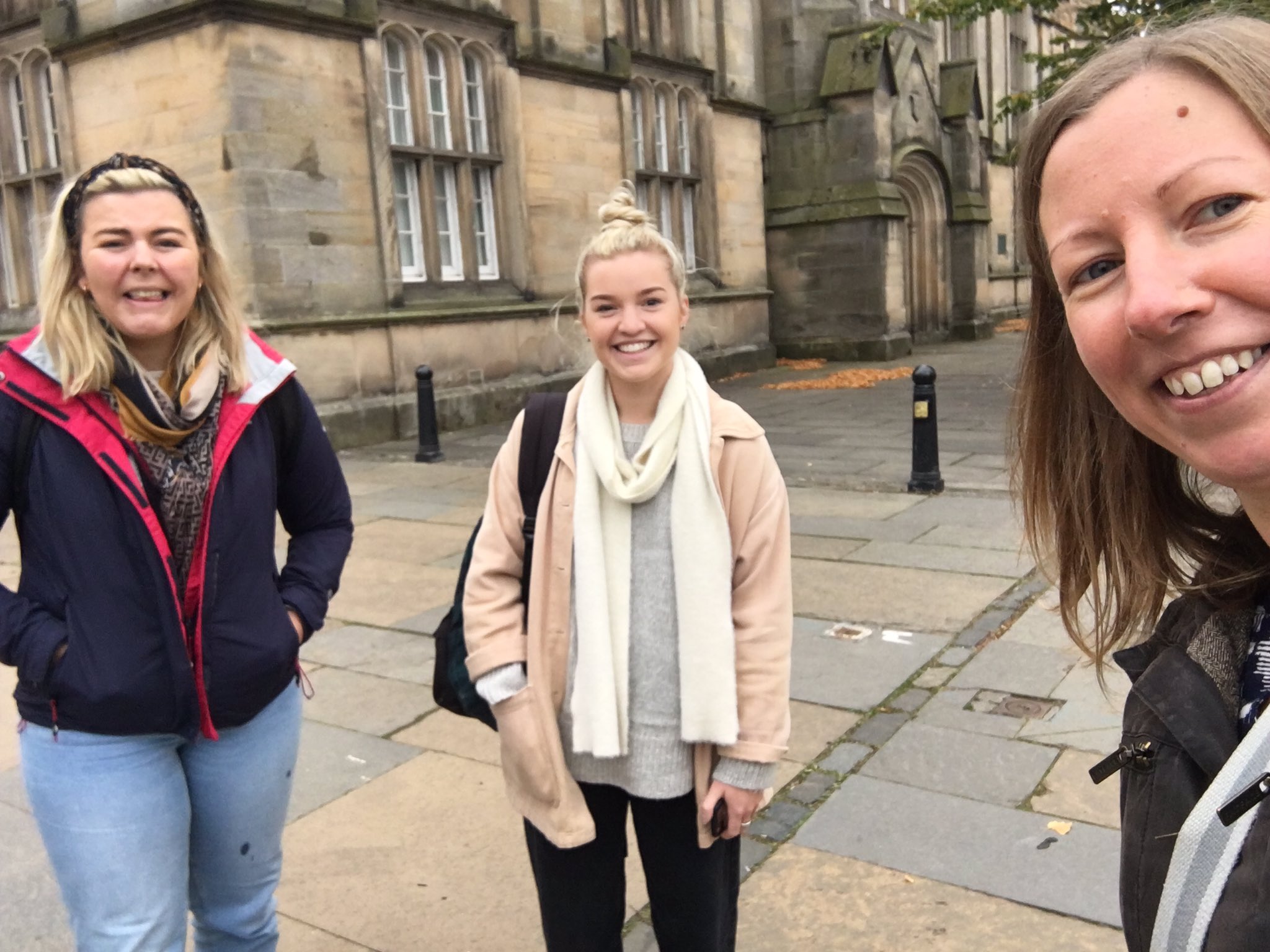 Though used to taking on placement students, this is the first time the charity has worked with those from an OT background, and the first time a housing organisation has acted as host for OT student placements at Queen Margaret University.
The students joined the team at HOS in early September and will be working until the end of October. After an initial few weeks getting to know the organisation and meeting different groups the HOS team interact with regularly, the students are now working on their placement project.
This is to build a presentation and resource for housing professionals to help them view their casework through the lens of an OT, considering different approaches and resources to help clients in need.
Moira Bayne, CEO of Housing Options Scotland, said: "The placements all came about via Twitter when I saw a call out from the OT team at Queen Margaret University. We have worked with Royal College of Occupational Therapists Specialist Section in Housing before, so the relationship was already there. When I saw that the team were struggling to find placements for students given the pandemic, I thought that HOS could help.
"The students have been great so far! Already the team are benefitting from their fresh perspective and explanations of how the ideas and concepts in occupational therapy can help us to understand the needs of our clients. We have always worked with OTs on cases in the past, but this is the first time that our team have been able to explore and understand the discipline in detail.
"There are so many crossovers between the world of housing and the work of OTs, so I'm hoping that this partnership continues in the future – we have lots to learn from one another!"
Shona Henderson, lecturer at Queen Margaret University, added: "We are very excited about this placement – there are so many things which are new and unique about it! The students are working in a housing organisation which we've never seen before, and somewhere where there are no occupational therapists 'in house' – everyone at HOS is a housing professional.
"This placement focuses on home, health and housing which is an area of interest to occupational therapists - its great that our students are able to gain insight into this area by working in the sector. The students are understanding more about the meanings attached to space, place and home, and how these align with Scottish national health and wellbeing outcomes.
"Whatsmore, HOS works with people across the life course and has developed lots of expertise working with specific client groups – for example, veterans or people with learning disabilities. This breadth of experience will be great for our students to learn from, and the whole placement should help them to see some of the more structural and systemic issues relevant to OT practice."
She continued: "As a placement, this has involved a hybrid approach to practice-based learning – we're looking at a peer assisted learning model, with long arm supervision, delivered virtually in a 3rd sector organisation with project based working! From a learning and teaching perspective that is pretty unique!
"The pandemic has really forced us to think creatively about how our students can complete their placement work and this partnership with HOS is a great example of how we've adapted and overcome that challenge. It has been a steep learning curve, but we're delighted with how well things are going so far and can't wait to see how our students get on at the end of their placement too."