Housing regeneration plans unveiled for Saltcoats
Ambitious proposals to regenerate Glebe Place in Saltcoats have been unveiled by North Ayrshire Council.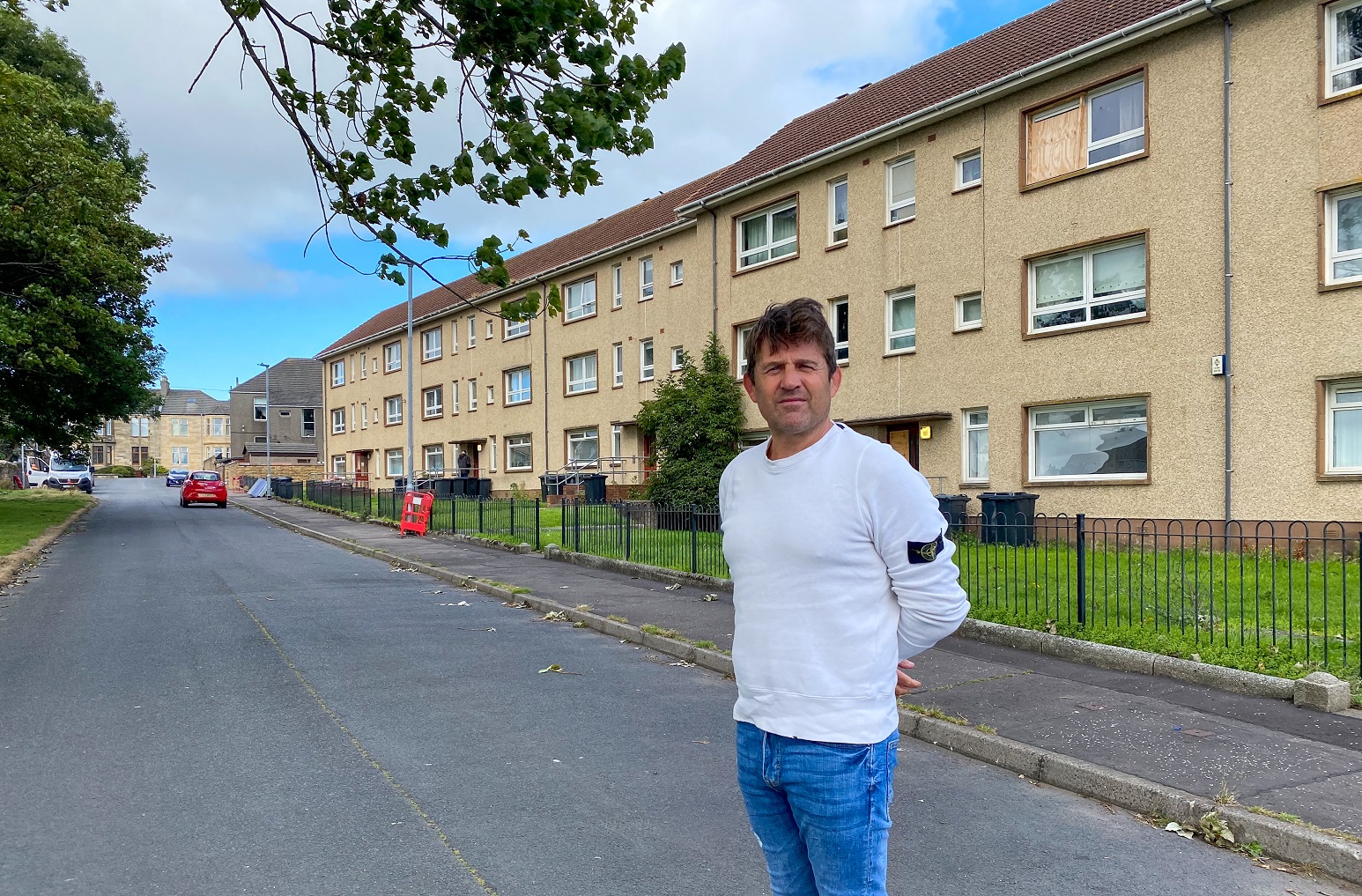 The exciting plans will see the 30 low-demand flats in the street demolished, with the potential for brand-new modern council homes on the site.
The current properties have had a high turnover of tenants in recent years, with almost three-quarters of the tenants having lived at their property for less than five years.
With a number of flats used as temporary accommodation and a few properties currently void, it is an opportunity to transform the area through the council's Estate Based Regeneration Programme.
This will be the latest regeneration project to be delivered as part of the council's Strategic Housing Investment Plan, which includes a commitment to build 1,575 new homes across North Ayrshire.
As well as the regeneration proposals for Glebe Place, 44 new homes are planned for the former James Reid School site in Saltcoats, with a further 14 new properties currently under construction at Springvale in the town.
Councillor Jim Montgomerie, cabinet member for green new deal & sustainability, said the housing plans will help regenerate communities across North Ayrshire.
He said: "Our initial regeneration plans for Glebe Place were initially scheduled in our programme for 2026/27 but we saw an opportunity to accelerate the proposals as all properties are within our ownership and there is low demand for any vacancies that arise.
"The potential to utilise the vacant site for new social housing is being considered and will be investigated further after the tenants receive further details about our proposals. Currently, we believe approximately eight modern and energy-efficient homes could be built on the Glebe Place site, helping to breathe new life into the area.
"We will ensure our tenants are kept fully up-to-date throughout this process."
The council's dedicated Housing Regeneration Team will contact all tenants affected and assist them with re-housing, discussing in detail the area and property types that each household wishes to be considered for. Tenants will be provided with assistance in moving into their new properties and some may be eligible to apply for a home loss payment.
Any new homes proposed for Glebe Place will be a mix of general needs, wheelchair liveable and amenity homes. The mix and site layout of any new homes would be agreed in collaboration with other services and be subject to public consultation.