Housing sector reacts to Programme for Government rent freeze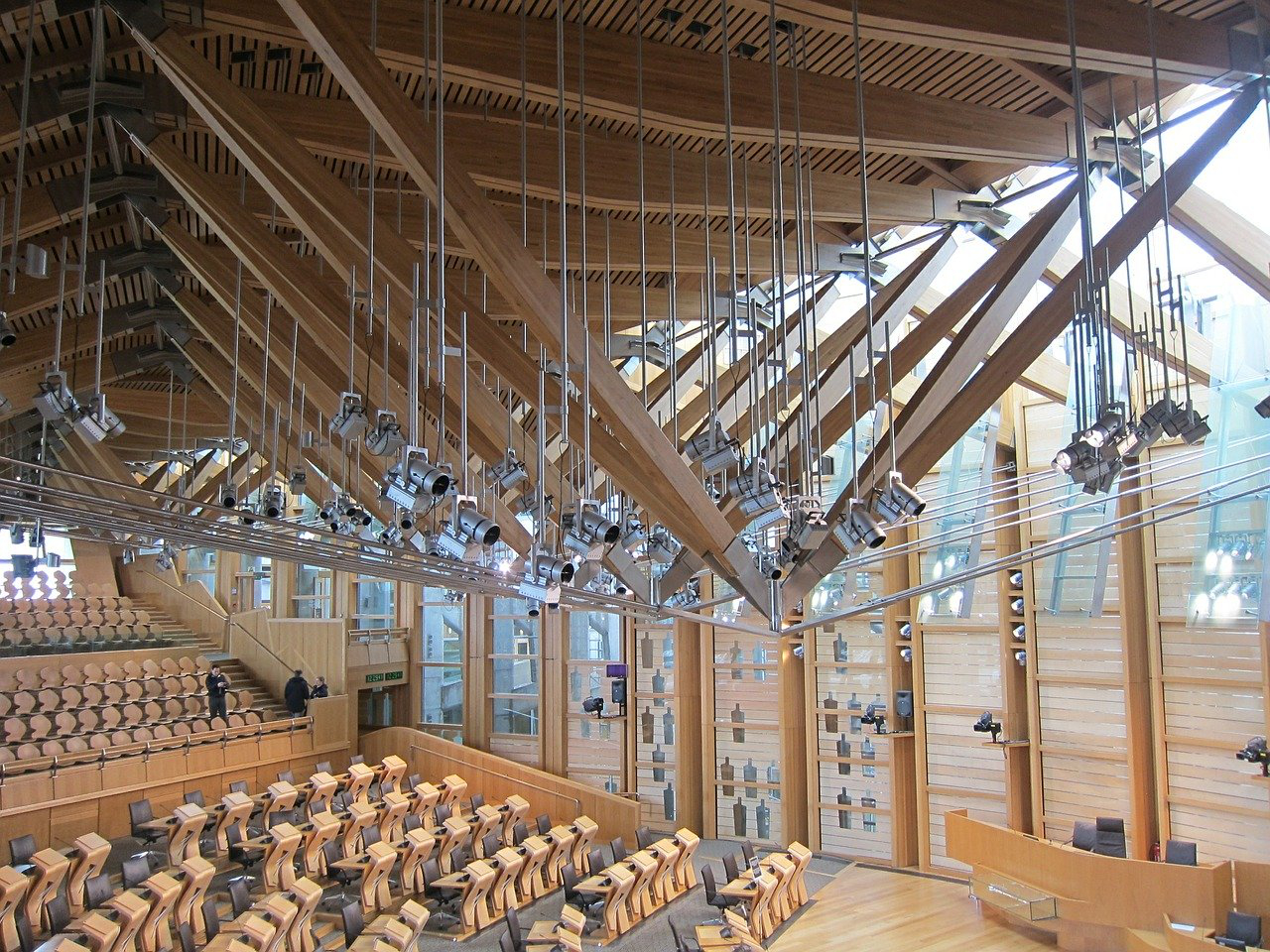 Housing associations are "extremely worried" about the "alarming" prospect of being unable to maintain and upgrade their homes should the Scottish Government impose a rent freeze beyond March next year.
A combined rent freeze and moratorium on evictions to help people through the cost crisis was yesterday announced as the centrepiece of the 2022-23 Programme for Government (PfG).
Delivering a statement to the Scottish Parliament, First Minister Nicola Sturgeon said emergency legislation will be introduced to put in place a rent freeze until at least 31 March 2023. The Programme for Government also includes a new tenants' rights campaign.
Ms Sturgeon said: "The Scottish Government does not have the power to stop your energy bills soaring, but we can and will take action to ensure that your rent does not rise. By definition these are temporary measures. But they will provide much needed security for many during what will be a difficult winter.
"We envisage that both measures will remain in place until at least the end of March next year.
"And, crucially, I can confirm that we will time the emergency legislation to ensure - subject of course to Parliament's agreement - that the practical effect of this statement is that rents are frozen from today."
Social housing rents are fixed until April 1st but, speaking to BBC Radio Scotland's Good Morning Scotland programme, housing secretary Shona Robison said the Scottish Government will "work with the social rented sector to discuss what happens after March next year".
She added: "We are talking with social landlords about whether a cap can be introduced and what the level that cap should be at. We thought it was fair that this applies to both sectors. Both sectors operate in different ways and we have to take account of that in taking these measures forward."
Sally Thomas, chief executive of the Scottish Federation of Housing Associations, said the move will lead to poorer quality, less energy efficient housing.
Ms Thomas said: "Housing associations and co-operatives are doing everything they can to support their tenants as the cost of living crisis takes hold, and we understand the motivation to restrict increases in rents. Housing associations exist to provide affordable rented housing; that's why, despite no government restrictions, rent for social homes is consistently around half the level charged in the private sector.
"If a rent freeze continues without increased government support, we risk housing associations being unable to build the new social homes that Scotland desperately needs, and it is more than likely we won't achieve the target of 110,000 new affordable homes by 2032.
"It also threatens our ability to maintain and upgrade existing homes: leading to poorer quality, less energy efficient housing. We will be working with the Scottish Government in the coming days and weeks to demonstrate the consequences of today's announcement and ensure this policy does not jeopardise Scotland's ambitious targets on maintaining and delivering affordable homes and decarbonising housing."
David Bookbinder, director at the Glasgow and West of Scotland Forum of Housing Associations (GWSF), warned that a rent freeze will see social landlords run out of money within four years.
"Housing association rents aren't scheduled to rise before April 2023, and so the initial freeze has no direct impact, but the prospect of the freeze being extended beyond the end of March is alarming," he said.
"Housing associations are deeply concerned about the impact of the cost of living crisis on their tenants, but we're extremely worried about the precedent set by removing associations' independence to set their own rents in consultation with tenants.
"Inflation next April could be around 14% or more. No housing association would be looking to increase rents by anywhere near that amount, but a balance has to be struck between supporting tenants through the current crisis and still being able to invest in the stock and further improve its energy efficiency."
Mr Bookbinder added: "Our modelling shows that an average housing association which continues with its existing investment plans, but has to freeze rents in 2023 and 2024, will run out of money within four years. That means drastic reductions in investment will be essential if the rent freeze is extended.
"It also means that despite our legal duty, consulting with tenants on the next rent increase will be futile.
"We've already started engaging with Ministers to ensure they fully understand the implications of any rent freeze beyond March 2023."
CIH Scotland said the proposed freeze in rents cannot be a long-term solution to the current crisis.
National director Callum Chomczuk said: "We welcome much of the immediate support announced by the Scottish Government today. The cost of living crisis is affecting people across Scotland and risks significant increases in poverty. The package of measures announced today, including an increase in the Scottish Child Payment, will provide some relief for the most vulnerable.
"We recognise the proposed freeze in rents will be welcomed by many tenants, but this cannot be a long-term solution to the current crisis. We urge the Scottish Government to ensure that sufficient financial support is available to avoid catastrophic increases in rent arrears and mitigate any unintended consequences while evictions are suspended.
"In the social rented sector, landlords reported the highest level of rent arrears since the introduction of the Scottish Social Housing Charter, currently just under £170 million. Social landlords rely on rental income to fund new affordable homes, maintain and improve existing homes, and provide vital services to tenants. If the sector is to continue to meet its social purpose, it must have financial certainty.
"We understand that the Scottish Government is limited in what it can commit to before the UK Government announces its support package. In the emergency budget, and longer term, we must see a greater commitment to delivering affordable homes and further investment in upgrading existing homes to reduce energy demand and meet net-zero ambitions.
"The forthcoming Housing Bill should be used to create longer-term security for tenants and ensure that routes to redress such as the First Tier Tribunal are streamlined, providing quick and simple adjudication on cases such as rent increases, providing greater certainty for landlords and tenants."
Those who have campaigned for a freeze on rents were quick to welcome the proposals.
Labour MSP Mercedes Villalba, who led a campaign for such a freeze earlier this year before it was rejected by SNP/Green ministers, said: "I am proud to have championed the campaign in Parliament, but it was won by the collective organising of Scotland's tenants' rights activists (of all Parties and none). Now let's reduce rents for good!"
Tenants' union Living Rent tweeted: "The devil is in the detail but as skyrocketing rents continue to pile on top of out of control energy bills, this will have a massive impact."
The Tenants Information Service in Scotland said it understands the catalyst behind restricting increases in rents, adding that tenants are likely to support the announcements.
A spokesperson said: "New research, published in August 2022, by the Scottish Housing Regulator highlights the extent of financial difficulties being experienced by tenants. Feedback from the National Panel of Tenants and Service Users outlines that more than 7 in 10 were concerned about future affordability of their rent.
"However, without sufficient and increased government funding, it is widely acknowledged across the sector that restrictions risk great consequences to housing organisation's maintenance and upgrades to existing homes, the development of new homes, the decarbonisation of homes, and vital tenant services – effecting poorer quality housing standards, services, and support.
"It is critical that tenants are involved in all discussions surrounding restrictions to rent increases before any decisions are reached. The imperative need to consult and open dialogue, ensures tenants have a full understanding of the impact of such restrictions and a platform to engage.
"TIS invites discussions with the Scottish Government to ensure tenants are consulted, and pivotal in any future developments."
Others to welcome the rent freeze include Age Scotland and the STUC.
Adam Stachura, head of policy and communications at Age Scotland, said: "Older people on low incomes in Scotland are facing one of the worst cost of living crisis in memory. For the growing number of older people living in rented accommodation today's announcement is at least one less thing for them to worry about over winter.
"Many of the older people who live in socially rented homes in Scotland are in some of the country's most economically deprived areas, and we know that they are terrified about their rocketing energy bills. Older people are telling us they will cut back on buying food, skip meals or heat just one room of their house to be able to pay their bills. It's not unacceptable in 21st century Scotland.
"Age Scotland would like to have seen more from the Scottish Government about making sure older people are claiming every penny that they are entitled to, supporting our calls to the First Minster for a national benefits uptake campaign. This is a missing part of a plan to try to mitigate against the devastating impact of the cost of living crisis.
"Hundreds of millions of pounds are missing from the pockets of the lowest income older people, and unless there is greater awareness of the benefits available to them - and they are helped to access them - there are going to be tragic consequences during this bleak winter."
STUC general secretary Roz Foyer said: "The Scottish Government is to be commended for freezing rents. If implemented correctly – and we are pressing for further answers - this will help thousands of households across Scotland when they need it most."
Private rented sector
Private landlords, who were effectively imposed with an immediate freeze on their rent increases, said they were "astounded" by the decision.
John Blackwood, chief executive of the Scottish Association of Landlords (SAL), said: "Since rumours of this announcement broke (yesterday) morning, I have been inundated by landlords saying they will be removing their vacant properties from the rental market, and I don't blame them.
"Who on earth is going to let a property in the knowledge that they will be unable to meet their own financial and maintenance obligations if their tenants don't pay the rent or their outgoings increase?
"Instead of helping tenants pay their bills, the Scottish Government has chosen to penalise people who have provided the homes politicians have failed to provide for decades.
"Once again the Scottish Government fails to grasp the reality of Scotland's housing crisis and has chosen the easy option of attacking landlords for political reasons which will only further reduce the supply of housing, putting more people at risk. This is not a solution, it will only cause more hardship.
"In just a few weeks, we will see more stories of students and others who can't find suitable accommodation. We warned of this last year and nothing was done but no one should be in any doubt where the blame for that new crisis will lie. It will be at the door of Bute House.
"Despite reassurances from Scottish Ministers that they value the role private landlords play in provided much needed housing, we are astounded that once again they have chosen to attack landlords at a time when they should be encouraging landlords and tenants to work together to overcome financial hardship."
Timothy Douglas, head of policy and campaigns at Propertymark, said: "It is not only tenants who are exposed to the effect of the cost-of-living pressures and as a key housing provider, private landlords will be asking what help they can expect to manage any additional costs they may have to bear as a result of (yesterday's) announcement.
"Furthermore, it's unfair to suggest letting agents and their landlords will be routinely increasing rents at a time when many tenants are facing a further strain on their finances. All parties will need to continue to work together.
"We know the Scottish Government is committed to a system of rent controls and is already considering a ban on winter evictions. What's most alarming is that this feels like déjà vu with the potential for these new temporary protections to become permanent as has been the case with others introduced during the pandemic."
Scottish Property Federation director David Melhuish said the announcement will do nothing to address the wider challenges of supplying enough homes for people to buy or rent.
He added: "If anything, this policy threatens to derail efforts to improve the supply of new, purpose-built homes for rent as investors pause to ask what else the Scottish Government might be prepared to do. Private rental sector providers have endured years of restrictive measures that have led to the sector losing homes for rent, with both renters and providers forced into using a tribunal system that is simply overrun.
"We fear there will be a further loss of homes in the Scottish private rented sector and the long-term consequences on investment in the nascent build to rent sector. Already since this announcement, we are aware of a multi-million-pound investment that has been put on pause. We call on the Scottish Government to ensure there is support for affected property owners, who are also facing significant cost increases. We also need to see meaningful action to boost all-tenure housing supply, which is the only sustainable solution to addressing upward pressure on rents."
David Alexander, the chief executive officer of DJ Alexander Scotland Ltd, said: "With the burden of the cost of the freeze being placed upon landlords the First Minister seeks to gain cheap political points whilst not addressing the fundamental failings of her own governments' housing policy.
"No government would tell supermarkets, pubs, or clothing manufacturers to freeze the cost of their goods, but it seems that Nicola Sturgeon and her colleagues believe the private rented sector is fair game."
He added: "The result of this policy will be a shrinking of the private rented sector at a time when demand is at its highest. This has come at a time when local councils are seeking help from the private rented sector in housing the homeless as they have no capacity within social housing."
Sarah-Jane Laing, chief executive of Scottish Land & Estates, said: "The rent freeze announced by government is likely to compound the existing structural and supply problems with the private rented sector, and may impact on required investment in energy efficiency measures. Rural estates provide a huge supply of affordable housing, often significantly outstripping supply from councils and housing associations. The ban on evictions also seems a disproportionate response given that approval already needs to be provided by a tribunal which takes full account of tenants' personal circumstances."
safeagent, the not-for-profit accreditation scheme for lettings and management agents in the private rented sector, feels that the move may have unintended consequences, and that the key to effectively supporting people at a challenging time is collaboration and communication.
Chief executive Isobel Thomson said: "There are immense cost pressures on people across the UK, so it is understandable the Scottish government wants to act boldly and decisively. But we must not sacrifice pragmatism and we need to keep a long-term perspective.
"Rent freezes and eviction bans will be very challenging to enforce or regulate and could create perverse outcomes. They will place additional pressure on landlords, many of whom are already considering leaving the market. We must avoid a PRS exodus at all costs – shrinking supply is the last thing we need right now; this will reduce stability and security for tenants.
"Keeping communication open between landlords, tenants, policymakers and the wider sector is absolutely key – it's something we saw during the pandemic as agents played a key role in supporting negotiations between all parties. We need more of that spirit now and a genuine willingness to work together. Divisive interventions which penalise and demonise will not help."
Other cost of living measures
Elsewhere in the Programme for Government, a 'one-stop-shop' website will be introduced to provide people with information on the range of benefits and support available to help them through the current cost of living crisis.
With £3 billion allocated to the end of March for a range of support that will help mitigate the impact of the cost crisis on households, the PfG also confirms the Scottish Child Payment will increase to £25 per week per eligible child from 14 November when it also opens to all under 16s.
In addition, the programme includes the roll out of free school meals across all primary school age groups, doubles the Fuel Insecurity Fund to £20 million to help households at risk of self-disconnection or self-rationing of energy, confirms rail fares will be frozen until March 2023 and widens the Warmer Homes Fuel Poverty Programme.
Ms Sturgeon added: "I can announce that a Housing Bill in the coming year ahead will improve affordability for the longer term, provide new and strengthened rights for tenants, and implement key policies on short-term lets and the prevention of homelessness.
"We will support more households to install energy efficiency measures through continued investment in, and extended eligibility for, the Warmer Homes Scotland programme.
"This will help lower energy costs, reduce energy use and deliver our climate change obligations."
The Existing Homes Alliance (EHA) has welcomed the government's focus on tackling the cost of living crisis.
Lori McElroy, EHA chair, said: "We are in the midst of a crisis with people not knowing how they are going to pay their energy bills. It was critical for this Programme to set out immediate actions that will help people now, but also medium and longer term actions that will help people to reduce how much energy they use to heat their homes.
"The most vulnerable need additional cash to help them today. At the same time, we need more investment in improving energy efficiency and switching to renewable heat to give long-term protection from volatile fossil fuel prices, saving cash on bills for years ahead and tackling the climate emergency.
"We welcome the commitment to support more households with energy efficiency measures through widening of eligibility criteria for Warmer Home Scotland fuel poverty programmes. We also support the replacement of the cashback element of Home Energy Scotland funding with up front grants. These measures, along with increased investment and expanded advice services, should help more people access advice and support.
"But we also need an urgent marketing campaign so people know what help is available and how to access it and we hope to see rapid progress on this from the Scottish Government this month so people can get help before winter sets in."
Professor McElroy added: "Reducing energy demand is one of the most effective ways of reducing bills, so we welcome the Scottish Government's continued commitment to consult on legislation that will provide a fair pathway for everyone to have warm, affordable to heat and green homes."
Gina Hanrahan, head of policy at WWF Scotland, said: "At a time where we're facing intertwined crises of rapid inflation, spiralling energy costs, and the climate crisis, it's important that we tackle all three at once and ensure we build resilience to future challenges – for example by making it easier for households to switch from fossil fuel heating. While there are some positive steps in the Programme for Government, more transformative action across every sector will be necessary if we are to deliver a fair transition to a resilient and low-carbon economy in the longer term."
On homes and heating, Ms Hanrahan said: "We welcome the change to standalone grants to help homes fit insulation and heat pumps to reduce carbon and cut energy bills. This will make it easier for households to protect themselves against sky-high fossil fuel prices, a vital step alongside immediate measures to help with bills this winter."
For businesses – in addition to an existing package of financial aid worth over £800 million – six ground-breaking 'tech scalers' will be opened, two job-boosting Greenports progressed and the National Strategy for Economic Transformation focussing on economy supporting measures continued.
In total, the PfG sets out 18 new Bills including legislation on an independence referendum and major reforms in the justice system, including a Criminal Justice Reform Bill that will propose the end of the Not Proven verdict in Scots Law and provide anonymity for complainers in sexual offence cases. A Bill for the creation of the new National Care Service will also go through parliament this year.
The programme also builds on long-term commitments made in the Bute House Agreement and restates Ministers' commitment to the importance of delivering on Scotland's climate ambitions. These range from a consultation on legislation to transform how buildings are heated to continuing record investment in active travel.
First Minister Nicola Sturgeon said: "This Programme for Government is published in the context of the most severe cost crisis in many of our lifetimes. It is a crisis pushing millions into poverty and poses a genuine danger, not just to livelihoods, but to lives.
"The Scottish Government is already committed to a range of measures, worth almost £3bn this year, that will help with rising costs. But the magnitude of what is being experienced by people and businesses means that mitigation is nowhere near sufficient. What is needed now is action on a scale similar to the initial Covid response.
"Regrettably, the powers to act in the manner and on the scale needed do not lie with this Parliament. In my view, they should lie here. If they did, we could have acted already. But they don't. These powers are reserved to Westminster.
"The cost crisis means this Programme for Government is more focussed than ever before – deliberately so – with priority actions to provide help now."
She added: "Given the powers to act in the manner and on the scale needed do not lie with this Parliament, this Programme for Government also provides for a Scottish Independence Referendum Bill. Independence would give us – like it does other independent countries – the levers we desperately need to respond to a crisis such as this. That's the prize we surely must grasp."