Programme for Government discussed by Social Housing Resilience Group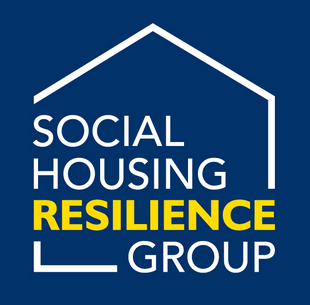 The Social Housing Resilience Group (SHRG) has noted with approval that housing was acknowledged in the Scottish Government's Programme for Government as an infrastructure issue and core to social and economic regeneration.
Among the proposals in the Programme for Government was the establishment of a £10 million Tenant Hardship Loan Fund. Detailed proposals have yet to be fleshed out, and consultations with stakeholders and regulatory authorities will need to take place (planned for next week). Some discussions have already taken place with organisations that may be able to administer the fund, which is envisaged as a backstop once other avenues such as Discretionary Housing Payments and the Scottish Welfare Fund have been explored. It is hoped the fund will be operational by the end of November.
At the meeting held on September 8, it was agreed that there are a number of key questions to be answered regarding the referral process, the maximum loan, the repayment regimen, and which tenures will be eligible.
The deadline for returns to the Scottish Housing Regulator's monthly survey has just passed, and once it has carried out its validation checks on the returns, the Regulator will report the results at the next meeting.
The meeting noted the impact on stakeholders regarding the proposals to extend the Coronavirus (Scotland) Act. Thanks to representations by the Scottish Federation of Housing Associations (SFHA) and others, ministers have agreed that the eviction notice period, on the grounds of anti-social and criminal behaviour, should revert to one month.
With regard to community resilience, the Housing Policy Circle is looking to gather views from those with lived experience. Public Health Scotland has established a working group to research the lived experience of survivors of domestic abuse and of refugees, focussing on the right and access to health services. Once ethical approval has been obtained, the research should be conducted by March 2021.
There was feedback from the Homelessness Prevention and Strategy Group that acknowledge progress had been made, with a need now to focus on opportunities for further progress. An update to the government's Ending Homelessness Together action plan is in preparation.
The SHRG agreed that while it had performed a valuable service in co-ordination of an effective response by the social housing sector to the coronavirus pandemic, now is an opportune time to assess what role it can play in the recovery process and to respond to further developments such as local lockdowns.