hub South West Christmas initiative raises £8400 in donations for Trussell Trust foodbanks
hub South West, the construction and infrastructure-focused partnership which works with local authorities and private sector enterprises in Lanarkshire, Ayrshire and Dumfries and Galloway, has donated funds to The Trussell Trust to help bring some much-needed aid to disadvantaged households in its south-west Scotland territory.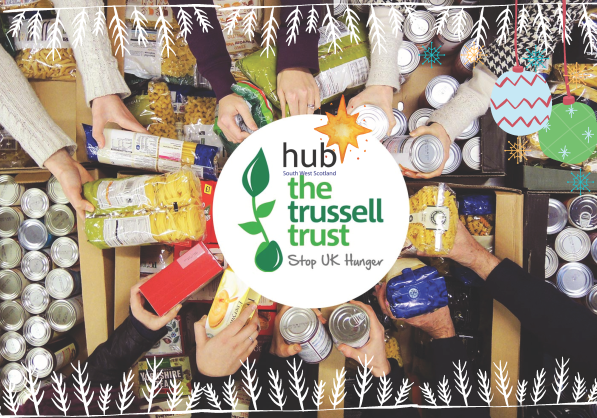 CEO of hub South West, Michael McBrearty, said: "We have managed to secure a total of £8400 from members of the hub South West community: partners, suppliers, hub Club members and others.
"The funds have been dispatched to The Trussell Trust which operates food banks throughout our territory, and I want to take this opportunity to thank all of the generous individuals and organisations who have contributed to this appeal."
The Trussell Trust supports a nationwide network of 1200 food banks and provides a minimum of three days' nutritionally balanced emergency food to people who have been referred in crisis, as well as support to help people resolve the crises they face. In addition, it campaigns for change to end the necessity for food banks in the UK.
Between April 2019 and March 2020, its food banks network provided a record 1.9 million food supplies to people in crisis, an 18% increase on the previous year.
A spokesperson for the Trussell Trust said: "We would like to thank hub South West and its partners for this amazing support.
"We have seen a huge increase in the need for food banks over the last few months, and research suggests an additional 670,000 people will be destitute in coming months, meaning they cannot afford essentials like housing, energy and food.
"That is why this kind of fundraising means so much to us. It is thanks to the kindness of people such as those at hub South West that our foodbanks are enabled to provide the emergency services so desperately needed day after day. It is so wonderful to have this generous support!"