In Pictures: Drone images detail progress at Wheatley's Queens Quay site
Almost 150 new homes for social rent are taking shape as part of the Queens Quay regeneration project in Clydebank.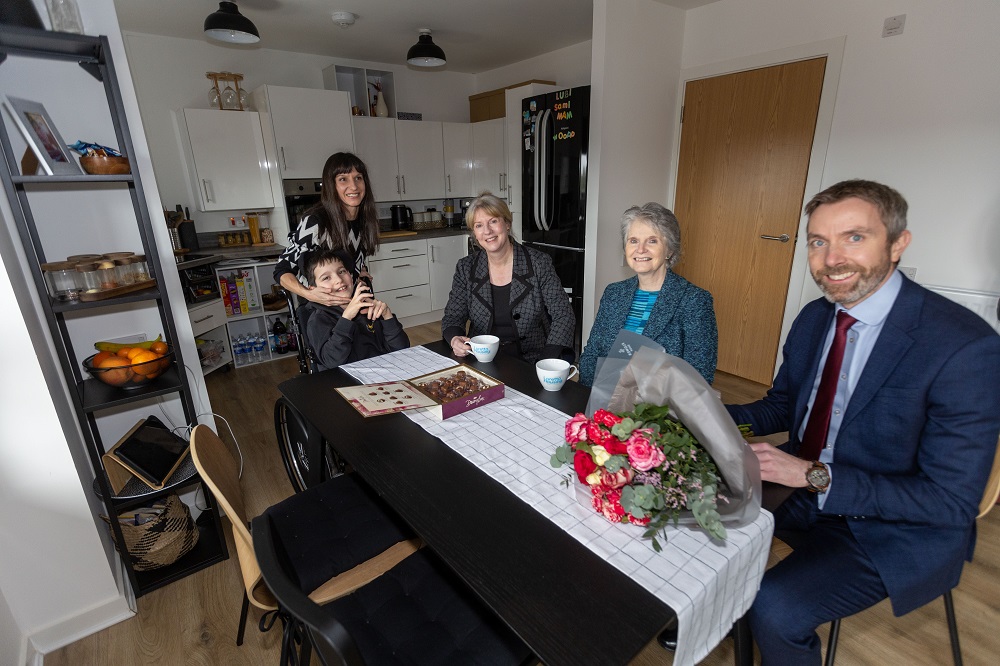 New drone photos show the progress of the £27 million development being delivered by Cube Housing Association, part of Wheatley Group, in partnership with West Dunbartonshire Council and Clydebank Housing Association.
Once complete, the development - which includes £15.6m in grant funding from the Scottish Government - will have 146 homes, all for social rent, with a mix of one, two and three-bed flats, and 14 adapted homes for wheelchair users. A total of 29 homes will be owned by West Dunbartonshire Council and 37 homes by Clydebank Housing Association, with the rest remaining in Wheatley.
The new homes will be serviced by Scotland's first major water-sourced district heating system. The project - with assistance from a £6m Scottish Government Grant - will extract heat from the River Clyde and distribute it to Queens Quay residents and the wider Clydebank community, making it one of the greenest towns in Scotland.
Wheatley director of development David Fletcher said: "It is exciting to see the fantastic progress being made on these much-needed homes at Queens Quay.
"We are delighted to be working with West Dunbartonshire Council and Clydebank Housing Association on delivering the affordable housing within the £250 million Queens Quay regeneration project.
"I'm sure our tenants are going to enjoy living in these modern, stylish and energy-efficient homes."
The homes are being built by contractor CCG. Four commercial units are also being developed and will be managed by Clydeside Regeneration Limited, the council's partner in the wider delivery of the Queen's Quay project.
Clydebank Housing Association's chief executive Sharon Keenan said: "We are so delighted to see the progress being made on site and are very much looking forward to completion and being able to allocate these fantastic new homes to our housing applicants."
Peter Barry, chief officer of housing and employability at West Dunbartonshire Council, said: "It is pleasing to see the progress at this site, especially given the challenges and impacts we have had to overcome in the past 12 months.
"We are proud to offer modern, affordable and energy efficient new homes throughout West Dunbartonshire and I look forward to seeing our tenants enjoy these properties when they are complete."
David Wylie, CCG managing director, added: "CCG use an innovative mix of offsite manufacturing processes and 'Modern Methods of Construction' to create our homes which enables us to construct at an enhanced pace whilst maintaining quality standards. Our contracts team is doing a fantastic job and I look forward to seeing how the project will progress over the coming months."
Work on the new homes began in March last year. After a pause due to the coronavirus pandemic, work picked up again in June. The first homes should be complete by spring 2022.