Increase in social security benefits announced by Scottish Government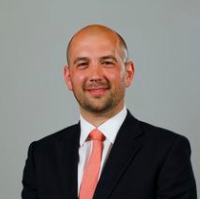 Twelve Scottish Government benefits including Carer's Allowance Supplement and Best Start Grants will be increased by 10.1% on 1 April, backed by investment of around £430 million.
The Scottish Child Payment was increased by 150% in 2022 to £25 per eligible child per week.
A total of 13 Scottish Government benefits are now being delivered through Social Security Scotland, seven of which are only available in Scotland.
Social security minister Ben Macpherson, said: "We are committing £5.2 billion for social security benefits in 2023-24, providing support to more than one million people in Scotland. This is £776m above the level of funding we are forecast to receive from the UK Government for social security through Block Grant Adjustments.
"The choices we have taken in our Budget represent a significant investment in people and are key to our national mission to tackle child poverty. They will help low-income families with their living costs, support people to heat their homes in winter, and enable disabled people to live full and independent lives. This is money that will go directly to people who need it the most."