Innovative robotic technology added to Scottish Government's warm homes scheme
Q-Bot technology has been added to the range of energy efficiency measures offered under Warmer Homes Scotland – the Scottish Government's national scheme for improving energy efficiency in homes who are in or at risk of fuel poverty.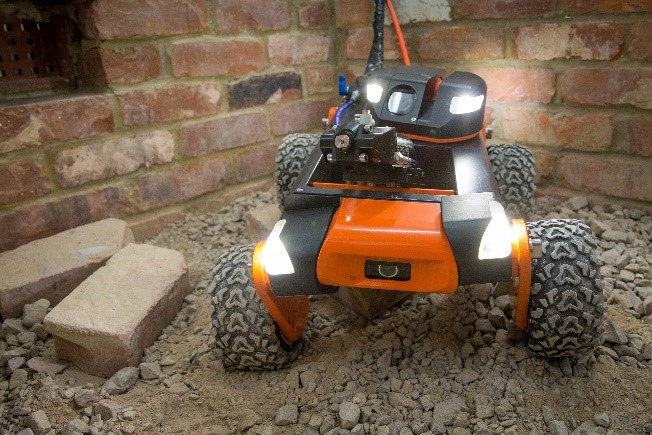 The scheme's managing agent, Warmworks Scotland, has now confirmed that the technology, a unique robot that is controlled via remote control, will be used to insulate the area underneath suspended timber floors, thus creating a warmer, more comfortable home, with fewer draughts, more even temperatures, and a reduced risk of damp or mould.
The introduction of Q-Bot technology for insulating suspended floors should result in increased energy efficiency ratings in addition to lower energy bills for householders struggling to stay warm. Specifically, a typical customer could see an average reduction in heat loss through the floor of 80% and an improvement in air permeability by one third across the whole house, resulting in annual bill savings of as much as £150 and lifetime carbon savings of around 20 tonnes of CO2.
As the robot is deployed through a small access hatch, the service is less disruptive than any of the established alternatives and results in a typical installation time of just one to two days. The technology will also add to the skill set of the wider supply chain of local installers and engineers, all of whom will receive training in installing and inspecting the work.
Warmworks Scotland has been delivering Warmer Homes Scotland since the scheme was launched in 2015, and from its inception, the scheme has been providing a step-by-step service to help make homes warmer and more comfortable by installing a range of energy efficiency measures, such as new heating systems or insulation, as well as a variety of renewable technologies. This new technology will complement the packages of energy efficiency measures already offered, while also enhancing the scheme's impact on vulnerable customers.
Warmer Homes Scotland customer, Mrs Kathyrn Lamb, recently received the first Q-Bot installation of underfloor insulation in her home in Helensburgh.
Mrs Lamb said: "I am delighted with the installation. When I first heard I qualified for underfloor insulation under the scheme, I was a little worried as I thought that meant there would be a lot of upheaval – how wrong was I.
"The little robot just went under a hatch in the floor and was directed using a controller – very simple and straightforward. The house already feels warmer and I am looking forward to a warm and cosy winter."
Housing minister Kevin Stewart said: "We have made a commitment to eradicate fuel poverty and ensure that every home in Scotland is kept warm and comfortable. The Warmer Homes Scotland Programme, delivered by Warmworks, is fundamental to us achieving those targets and I welcome the introduction of the Q-Bot technology. Innovative approaches like the Q-Bot will only make it easier for us to continue to help keep people warmer and healthier in their homes."
Ross Armstrong, managing director, Warmworks, said: "We are delighted to roll out this exciting piece of technology under the Warmer Homes Scotland scheme. There has always been hesitation amongst customers with regards to underfloor insulation due to the perceived disruption, however, as we can see in Mrs Lamb's case, this new technology means there is little to no upheaval for the customer and should result in more customers benefiting from a warmer, more energy-efficient home."
Mathew Holloway, CEO, Q-Bot, said: "Warmworks' commitment to improving the quality of housing through their delivery of Warmer Homes Scotland and their outstanding track record for delivering to the highest possible standards makes them the perfect partner for Q-Bot in Scotland.
"There is huge potential for insulating suspended floors across Scotland. In the past this has been hampered by the disruptive nature of traditional methods and the difficulty of measuring the quality of their installation. Q-Bot's technology solves this problem, allowing suspended floors to be cost effectively insulated without the disruption and practical problems of traditional methods."