International artist creates breastfeeding mural for Oak Tree
An international artist with a huge social media following has created a striking new mural to promote breastfeeding in Inverclyde.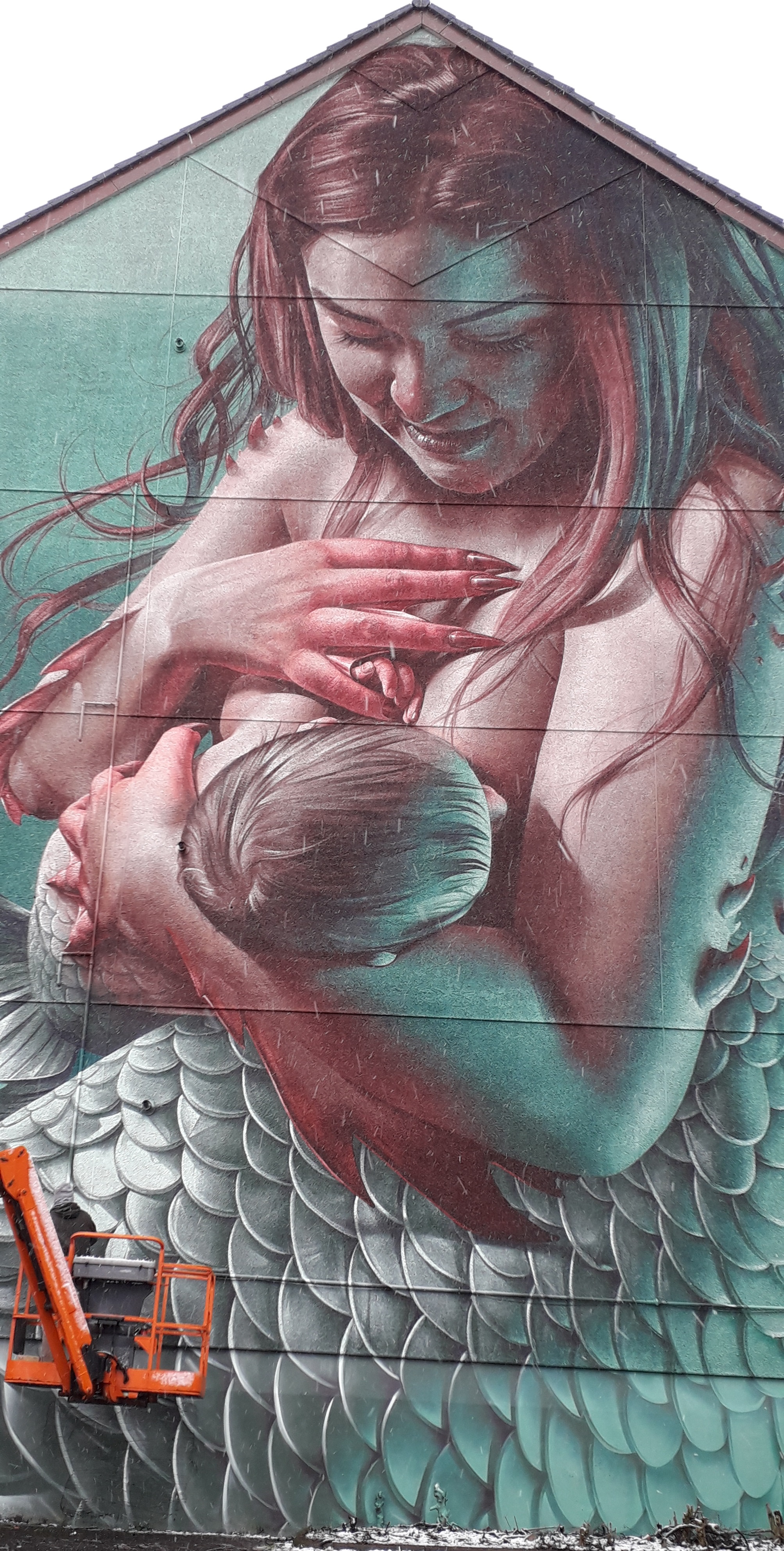 Sam Bates, better known as Smug or Smug0ne on Instagram, is the creative influence behind the artwork which has transformed the gable end of a block of flats on Nicolson Street in Greenock.
The mural was a collaborative project between the Inverclyde Health and Social Care Partnership (HSCP) Infant Feeding Team and funded by the Scottish Government's through its 'Programme for Government' with support from Oak Tree Housing Association, which owns the building.
The idea is around normalising breastfeeding to encourage more local mums and expectant parents to breastfeed and continue to improve breastfeeding rates.
Catriona MacLean, Inverclyde HSCP health visitor and infant feeding coordinator, said: "The immense health benefits of breastfeeding for mother and baby make it a public health priority.
"Breastfeeding rates in Inverclyde remain low, however, providing excellent information and support during pregnancy and immediately following birth can smooth the breastfeeding journey.
"Inverclyde has welcomed with open arms the Breastfeeding Friendly Scotland Scheme with business and facilities continuing to sign up and this beautiful new piece of public art will support a whole area-wide approach to supporting families."
The HSCP team approached internationally-acclaimed artist Smug, who has already created popular murals in Glasgow and has been commissioned for projects in Australia, after seeing his works on social media platform Instagram where he has almost ¼ million followers.