Inverness next in line for full fibre roll-out
Fourteen more towns and cities across the UK, including Inverness, are being prepared for full fibre deployment by wholesale full fibre infrastructure provider CityFibre.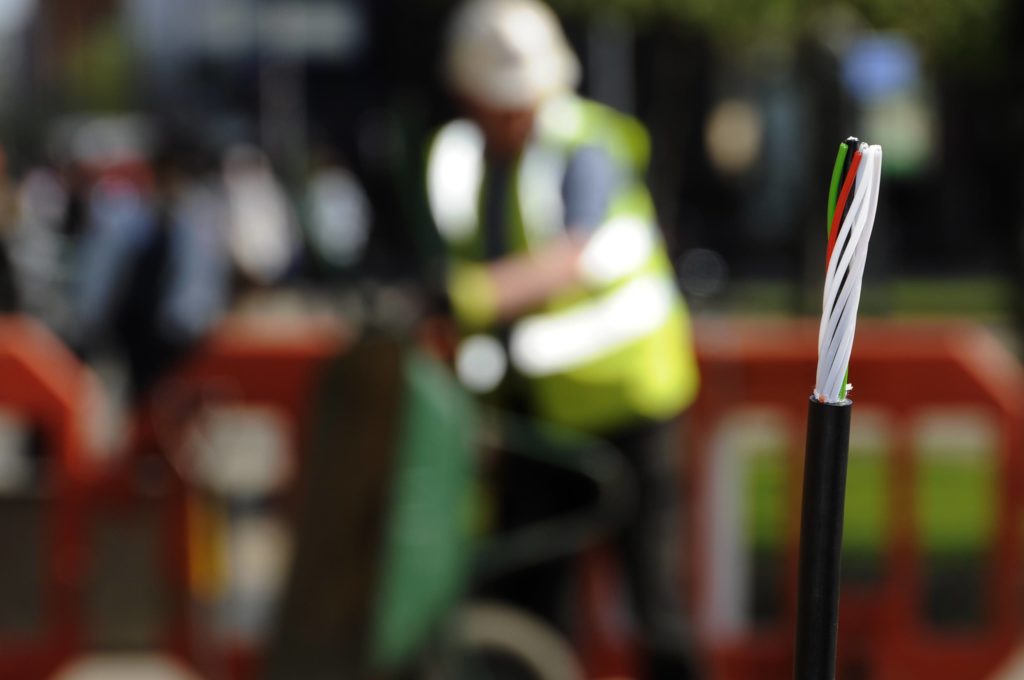 The second phase of roll-outs will extend the firm's Gigabit City programme by a further million homes to reach more than two million homes across 26 towns and cities.
The cities named are: Batley, Bradford, Derby, Dewsbury, Doncaster, Inverness, Ipswich, Leicester, Lowestoft, Newcastle-upon-Tyne, Rotherham, Slough, Swindon and Worthing.
The announcement is the latest phase in CityFibre's £2.5 billion investment plan to bring competitive full fibre infrastructure to at least five million homes, more than 20% of the UK market.
CityFibre will continue to work closely with each local authority to facilitate and accelerate the rollouts and to determine the sequence of towns and cities deployed. On completion, the total economic impact of full fibre in these locations alone could exceed £16.3bn, creating over 115,000 indirect jobs.
CityFibre has commenced network design and is already investing in each location, extending its existing full fibre spine infrastructure serving schools, hospitals and council offices, to reach nearly every home and business. Each Gigabit City design will include enough fibre capacity to serve the bandwidth demands of all market verticals far into the future. The networks, which are designed to be ready for 5G small cell densification, also provide a platform to realise Smart City ambitions.
The announcement adds more than one million homes and businesses to the million already covered by the 12 Gigabit Cities previously announced. Construction is now underway in ten of those cities, and in five of them, gigabit-capable broadband services are live and on sale to customers.
With thousands of construction engineers and operatives required to roll out its networks at pace, CityFibre is investing in resourcing programmes and training centres as well as working closely with the government to ensure its contractors have the necessary workforce to support this acceleration. CityFibre estimates that over 3,250 construction jobs will be created in its deployment to the two million homes identified so far.
CityFibre CEO Greg Mesch said: "CityFibre's sole purpose is to deliver the future-proof digital infrastructure the UK deserves. With a new Prime Minister set to increase the government's ambitions for the pace of full fibre rollout, we are delighted to welcome another 14 towns and cities to our Gigabit City Club. These Gigabit Cities will not only gain new full fibre networks that will spark their digital transformation but also unleash the benefits that only competitive infrastructure investment can bring.
"Our rollout to five million homes is gathering momentum. We have now confirmed 26 locations and over two million homes in our programme. We are investing, we are building, and we are connecting customers to networks of the future."
Leader of the Highland Council Cllr Margaret Davidson said: "We are delighted to see Inverness confirmed as part of CityFibre's national full fibre rollout. Digital infrastructure, fit for the 21st century, is critical to Inverness' future - a city-wide roll-out of full fibre from CityFibre will ensure we have the best possible platform in place. The full roll-out builds on work led by the Council on an ultrafast network for the public sector. Full fibre delivers the potential to transform how we communicate, the way we live and work, it will drive economic growth and innovation and help our communities & businesses thrive in a rapidly changing world."