James Prestwich makes switch from National Housing Federation to CIH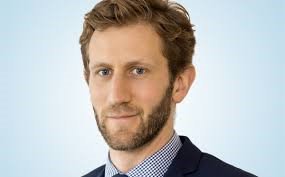 The Chartered Institute of Housing (CIH) has appointed James Prestwich as its new director of policy and external affairs.
Currently head of policy at the National Housing Federation, James will take up his new post at CIH on 24 February 2020.
Gavin Smart, who takes over as CIH chief executive on 1 December, said: "I'm delighted James will be joining us at CIH. He brings a wealth of knowledge and experience of housing as well as central and local government. I look forward to welcoming him to the CIH team and to him using that knowledge and experience to shape CIH's influencing and policy work."
Before joining NHF in 2016, James had roles at the Department for Communities and Local Government, the Homes and Communities Agency and several housing associations. Born in Birmingham, he started his career as a housing officer at North Shropshire District Council.
James said: "CIH is well known and respected for its policy and influencing work, and I'm really pleased to be joining the team. As a housing professional it's a great privilege to be joining my professional body, especially at this exciting time, with Gavin becoming chief executive and the sector facing so many challenges. I can't wait to get stuck in!"
James has a master's degree in social housing from Birmingham City University and sits on the board of Hundred Houses Society in Cambridge, where he chairs the operations committee.