JRF: Affordable housing a key driver for lower poverty rate in Scotland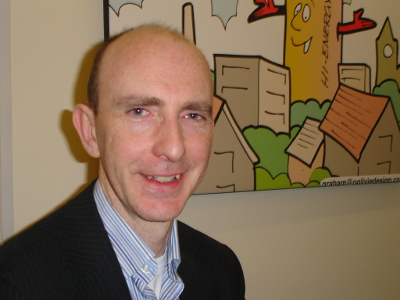 A wide-ranging report into UK poverty levels has highlighted the greater availability of affordable social housing in Scotland as a key factor for keeping the country's poverty rate down.
Publishing its state of the nation report on poverty in the UK today, the Joseph Rowntree Foundation (JRF) said Scotland currently has 19% of households living in poverty, compared to a rate of 24% in Wales and 22% in England. Only Northern Ireland (18%) has a lower rate. Scotland also has the lowest child poverty rate across the UK.
Two major drivers of differences in poverty rates are the availability of good-quality jobs and housing costs.
The report states: "New analysis in the JRF Poverty in Scotland 2019 report shows that the difference in rates between Scotland and the rest of the UK is mainly due to lower rents in the social housing sector as well as Scotland having a higher proportion of social rented properties."
It added: "Different patterns of tenure change have also driven different poverty rates across the devolved nations. For example, the higher proportion of people in poverty living in social housing in Scotland who pay lower rents partly explains the lower Scottish poverty rate."
However, the JRF has criticised the Scottish Government on the levels of child and in-work poverty following yesterday's Budget.
Jim McCormick, the JRF's associate director for Scotland, said: "On most measures, poverty in Scotland is lower than in the UK as a whole.
"But that is cold comfort to the growing number of families caught in a rising tide of in-work poverty, especially those in low paid work, with limited hours and facing UK social security cuts.
"While the new Scottish Child Payment will help, now is the time to invest further in affordable housing and good work if we are to meet ambitious child poverty targets in four years."