Judge rules rent freeze not unlawful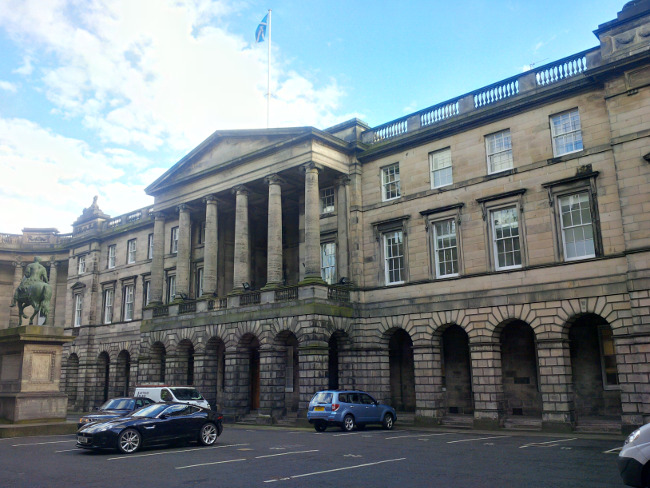 The rent freeze introduced by the Scottish Government is not unlawful a senior judge has ruled after an appeal by private sector landlords.
Landlords across Scotland had sought judicial review in the Court of Session. Lord Neil Davidson KC, acting on behalf of the Scottish Association of Landlords (SAL), the National Residential Landlords Association (NRLA), Scottish Land & Estates (SLE) and Propertymark, argued they had suffered discrimination as a result of "unlawful" legislation after rents were frozen in September 2022, before a cap of three per cent was introduced.
The legislation is in place until March next year, though landlords can apply for an increase of up to 6% in exceptional circumstances.
Lord Harrower ruled that many of the petitioners' arguments fell "far short" and were "premature", including the suggestion that the emergency rent freeze would continue for an "indeterminate period".
The judge also rejected the argument that the law was introduced "under the guise of a supposed emergency situation, sought to impose upon landlords without proper consultation, a lasting set of rent controls".
He added: "I consider that the respondents were well-founded in describing this as a bad faith or ulterior purpose challenge to the legislation.
"In that event, the petitioners would have failed to meet the high standard of proof beyond reasonable doubt which is appropriate to the challenges of that nature."
Landlords expressed "disappointment and frustration" following Lord Harrower's judgment and said urgent action must be taken by the Scottish Government to address fundamental problems in the housing sector.
The coalition of organisations which raised the legal action said that tenants and landlords still faced uncertainty and a crisis of confidence.
However, SAL and SLE have said they are proud of standing up for members across Scotland. They believe the Scottish Government must listen more and take effective action which increases investment and properly addresses Scotland's housing crisis, especially during the progress of the forthcoming Housing Bill.
In particular, they have called for the Scottish Government to work collaboratively on long-term measures that will encourage investment in the social, private rented and owner-occupied markets.
Although the Court found the proposed rent freeze and eviction ban were justified in law, the groups involved have said they will continue to work together and seek additional support from other parts of the housing sector to ensure proper action is taken to address Scotland's housing crisis.
John Blackwood, chief executive of SAL, said: "We are proud that we stood up for our members, landlords and letting agents across Scotland who provide high quality accommodation to their tenants and who want to invest in their properties to provide safe, affordable homes.
"We have achieved one of our key goals which is to put the SNP and Greens on notice that their planned Housing Bill must focus on tackling Scotland's housing crisis by encouraging investment in all housing types across the country and not on unfair and disproportionate measures driven by ideology or politics. That is what tenants, landlords, homeowners, buyers and investors deserve.
"We will be watching, along with colleagues in social housing, build to buy, build to rent and others. If the Scottish Government continues down their current path of meaningless tick-box consultations and ill-considered measures, we will build as broad a coalition as possible to make sure Scotland gets the investment in our housing sector that is so desperately required."
Sarah-Jane Laing chief executive of SLE, added: "We are understandably disappointed but, given the negative impact of the legislation on private landlords and the supply of rural homes, we felt that the legal challenge was our only option. This action was raised in a fast-moving situation amid genuine and widely-held concerns that the Scottish Government was not striking the right balance between the interests of tenants and landlords.
"This ruling does not diminish the critical role of the private rented sector in addressing Scotland's housing crisis.
"Our members are committed to providing homes across rural Scotland and to continuing to invest in existing properties and build new ones. Our plea to the Scottish Government is to work with us and provide a balance between landlord and tenants' interests. We also urge them to take a more evidence-based approach to their policies and laws, the damaging impact of their approach is clear to see."
Propertymark said the Scottish Government's ambition to implement rent controls is "fundamentally flawed" and "hugely detrimental" to the private rental sector.
It argued that the policy, in reality, has serious potential to drive away much needed investment by landlords to providing high quality and safe housing.
Nathan Emerson, CEO at Propertymark, said: "Propertymark are enormously disappointed and concerned at today's outcome from the Judicial Review regarding rent controls across Scotland.
"The private rented sector is a crucial provider of housing and has been incredibly let down by a clear lack of understanding which is now driving good landlords away from the private rented sector. The economics of providing high quality homes is becoming alarmingly unviable.
"Private landlords currently commit to providing homes on a huge scale across Scotland and they must be assured that they can cover all costs. When developing policies that directly affect the private rented sector it's vital that ministers fully understand the investment economics that sit behind the supply of high-quality homes to rent. Ministers must ensure housing policies include wide ranging impact assessments to ensure the system is fully workable for landlords, tenants, and agents alike."