Private rent increase cap of 3% proposed from April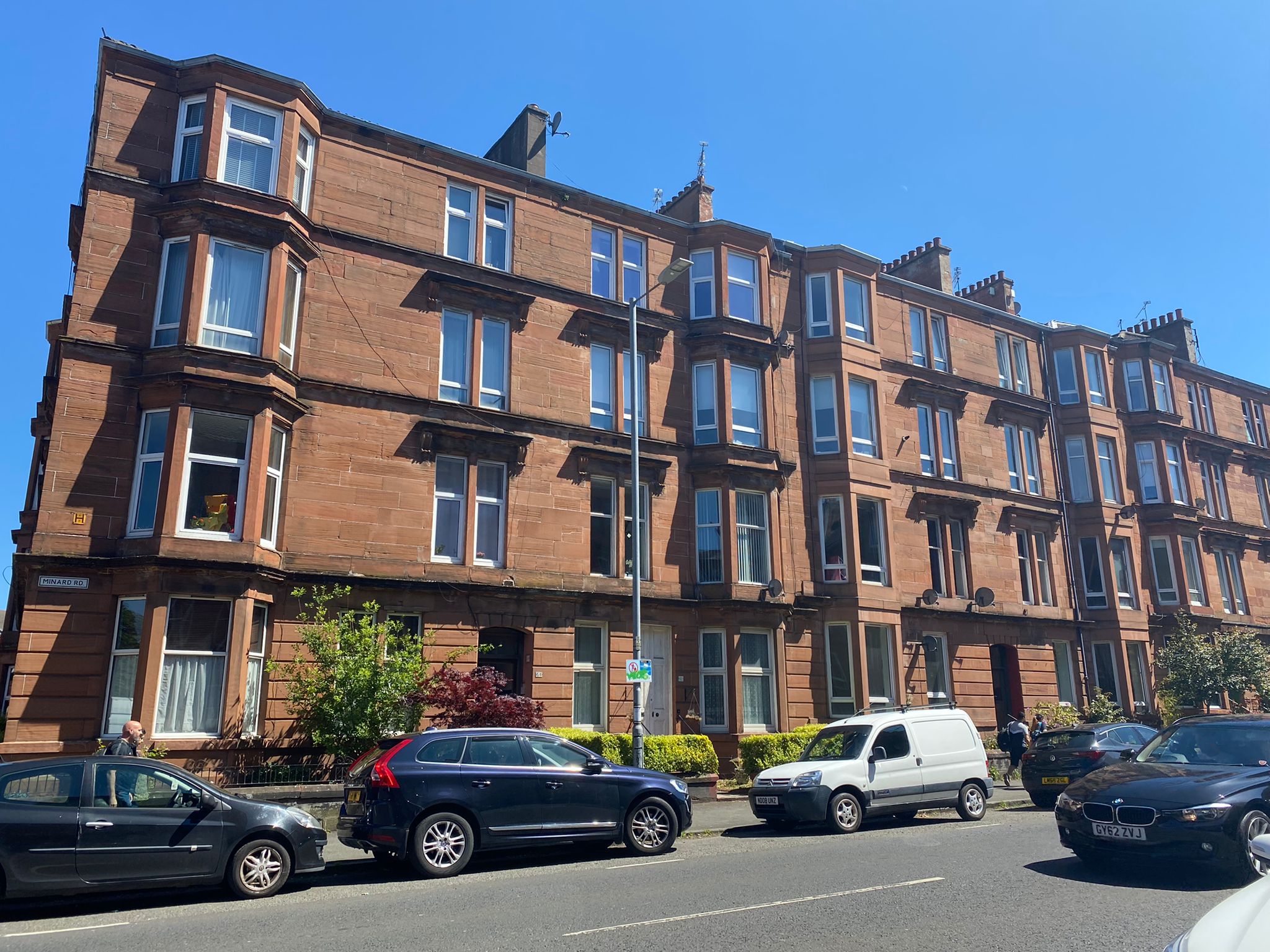 Tenants' rights minister Patrick Harvie has announced that he intends to cap private sector rents at 3% and that evictions will continue to be prevented for all tenants except in a number of specified circumstances from April.
Subject to the approval of Parliament, changes to the Cost of Living (Tenant Protection) Act will mean that from 1 April 2023:
If landlords choose to increase private rents they will be capped at 3%
The safeguard for private landlords will be amended, allowing them to apply for increases of up to 6% to help cover certain increases in costs in defined and limited circumstances
Enforcement of evictions will continue to be prevented for all tenants except in a number of specified circumstances
Increased damages for unlawful evictions of up to 36 months' worth of rent will continue to be applicable
The rent cap for student accommodation will be suspended, recognising its limited impact on annual rents set on the basis of an academic year.
These temporary measures are intended to be extended to 30 September, provided they remain necessary, with the option to extend for another six-month period if required.
As announced in December 2022, the social sector rent freeze is being replaced with agreements from landlords to keep any rent increase for 2023-24 well below inflation. The new regulations will expire the rent cap provisions for the social sector on 26 February, to allow landlords to implement changes from the end of March.
Mr Harvie said: "Our emergency legislation has helped protect tenants facing the cost of living crisis. With many households still struggling with bills, it is clear that these protections are still needed to give tenants greater confidence about their housing costs and the security of a stable home.
"While the primary purpose of the legislation is to support tenants, I recognise that costs have been rising for landlords too. That's why we intend to allow those in the private sector to increase rents by up to 3%, with a continued safeguard allowing them to apply for larger increases to cover specified rising costs they might be seeing as landlords. By allowing increases in rent – capped well below inflation and limited to once per 12 months – we can continue protecting tenants from the minority of landlords who would impose unaffordable rent hikes.
"We will continue to carefully monitor the impacts of this legislation, working with tenants and landlords to protect them from this costs crisis."
Mr Harvie has also confirmed that a new Housing Bill, including long-term rent control measures, will be introduced to the Scottish Parliament soon after the summer recess.
The 2022 Programme for Government set out the intention to bring forward a new Housing Bill in 2023 and that exact timings would be kept under review, in light of the government's emergency work to support tenants through the costs crisis.
Mr Harvie said: "Having reviewed that work and recognising the extension of our emergency legislation, the Scottish Government can confirm that it intends to introduce that Housing Bill – which will include long-term rent control measures – as soon as possible after the 2023 summer recess."
The evictions moratorium prevents enforcement of eviction actions resulting from the cost of living crisis except in a number of specified circumstances.
Landlords can apply to Rent Service Scotland (RSS) to increase rent to partially cover specific costs including increased mortgage interest payments on the property they are letting, an increase in landlords' insurance or increases in service charges paid as part of a tenancy, subject to an overall limit. This limit is currently set at 3% of total rent. From 1 April it will be increased to 6%.
In effect, this retains the status quo of allowable rent rises of 3% above the cap. As set out in the first report on the Act to the Scottish Parliament, as at 31 December 2022 RSS had received only 12 applications of this nature, of which 10 were valid.
The statement is a sign that the Scottish Government has seen sense, according to a property firm. Lettings and estate agency DJ Alexander Ltd believes that to allow increases in the social housing sector whilst denying rises in the private rented sector would have been both wrong and illogical.
David Alexander, the chief executive officer of DJ Alexander Scotland Ltd, explained: "This shift in policy to allow rent increases in the private rented sector from 1ST April onwards is a sensible approach following serious concerns from all parties. This will hopefully provide some breathing space for the private rented sector which has seen investment slow or stop, a reduction in the number of homes available, and increased pressure on tenants who have been unable to find appropriate homes.
"Given the level of feeling from landlords, property investors, the build to rent sector, universities, the farming community, and others that the rent freeze was damaging the sector and reducing the availability of homes for tenants it is appropriate that the Scottish Government has seen sense and adopted a more conciliatory approach. To do anything else would have simply exacerbated the current housing shortages."
David added: "I hope that the six months from April will allow greater dialogue with all parts of the housing sector including homebuilders, property investors, and social housing landlords to ensure that we can develop a coherent and workable plan to provide homes for more people in the coming years."
The Scottish Property Federation cautiously welcomed the announcement.
Director David Melhuish said: "We welcome the Scottish Government's written statement today announcing that residential rents will be allowed to increase by 3% in April 2023.
"This will give some confidence to key investors looking to build new homes for rent in Scotland, but it will not wholly undo the negative impacts of the emergency legislation implemented in October 2022. In some cases, capital that was earmarked for building new rental homes in Scotland has already been diverted to projects in other parts of the UK.
"We must address the crisis of availability for those seeking to rent homes in Scotland, and this will require significant investment from the private sector. We encourage the Scottish Government to work with the investment community when developing future legislation, so that we can avoid uncertainty and the unintended consequences that have occurred with the Cost of Living legislation."
The news comes as a coalition of landlords and letting bodies submit a Petition to the Court of Session in Edinburgh seeking a Judicial Review of the Scottish Government's rent control and eviction ban legislation.
The Scottish Association of Landlords (SAL), Scottish Land and Estates (SLE) and Propertymark believe the law is disproportionate and unfair.
Speaking about the rent cap, Timothy Douglas, head of policy and campaigns for Propertymark, added: "Propertymark has been engaged fully in the development and implementation of the Cost of Living Act, representing our members' views every step of the way. Whilst rent cap legislation continues to create uncertainty, agents and landlords will welcome a rise to three per cent, but this is clearly not enough.
"The bigger concern is also the SNP and Scottish Green's desire to push on with permanent rent controls with a new Housing Bill to be produced this year. It is vital that we ensure that the residential property sector in Scotland is investible and that is what Propertymark will continue to campaign for."
Under the agreement on social rents for 2023-24, COSLA has committed to keeping local authority rent increases to an average of no more than £5 a week. Members of the Scottish Federation of Housing Associations and Glasgow West of Scotland Forum of Housing Associations have reported planned increases averaging 6.1%.
The Scottish Federation of Housing Associations (SFHA) said the changes will allow its members to continue to keep rents affordable, in line with the requirements of the Scottish Social Housing Charter, and tenants will continue to have an active and direct role in rent consultations with their landlord.
The legislation will allow SFHA's members to plan new-build developments and improvement programmes for existing homes as well as continue delivering support services for tenants during and beyond the cost of living crisis, it added.
Sally Thomas, SFHA chief executive, said: "Housing associations are supporting tenants throughout the cost of living crisis and are doing all they can to reduce poverty across Scotland. This legislation means our members can continue to set affordable rents in an open and transparent way, involving tenants in decisions on services, maintenance and management for the upcoming year and continuing their essential work on building much-needed new affordable homes.
"A rent freeze could have removed more than £200 million of investment from building new social homes, maintaining existing ones and helping people in their tenancies, while making little difference to individual tenants' incomes. Investing in good quality, warm homes for social rent is crucial to tackling poverty in Scotland and protecting all tenants from the increasing cost of living."
A spokesperson for tenants' union Living Rent said the Scottish Government has "thrown social tenants under the bus".
Ruth Gilbert said: "This announcement shows clearly that the rent freeze was never meant to support social tenants."
Ruth added: "The government has thrown social tenants under the bus.
"The government needs to recognise that we are still in an emergency situation and tenants are facing crisis after crisis. Soaring energy bills and food bills combined with stagnant wages and now rent increases is a perfect storm for tenants.
"The government is letting social landlords increase rent by up to 11%. Even the Tories in England are proposing to cap social rents below this.
"Tenants in social housing are among the most vulnerable to increases in costs and by the government's own admission, 63% of social households do not have the savings to cover next month's rent. Any rent increase will have a huge impact for tenants across the sector.
"In the PRS, the government sanctioning the rent increase of 3% ignores the fundamental problem that rent was already completely unaffordable before the rent freeze. Tenants simply can not afford any rent increases, tenants need rent controls to bring rents down before the government removes the rent freeze."
The National Union of Students (NUS) Scotland warned that the Scottish Government's decision to suspend the rent cap for student accommodation will price students out of education.
Previous research by NUS Scotland found that the average student rent in 2021 was £6,853 per year, accounting for 84% of the maximum financial support Scottish university students can receive.
NUS Scotland president, Ellie Gomersall, said: "The Scottish Government's wrongheaded decision to suspend the cap on student rents shows a fundamental lack of awareness about the pressures students are facing. It singles out students whilst other private renters go unaffected.
"Without a corresponding rise in student support, this will negatively affect students' studies; forcing them to work extra hours despite many already studying full time, as well as negatively affecting their mental health.
"The Scottish Government must increase student financial support and freeze student rents until a long-term and sustainable system of rent controls is created. We need a student housing strategy that ensures every student has access to a quality, safe and affordable home.
"The government needs to reverse their decision. In the meantime, no accommodation providers, and no universities in particular, should be considering increasing already unaffordable rents."