Social housing rent freeze not extended beyond March 2023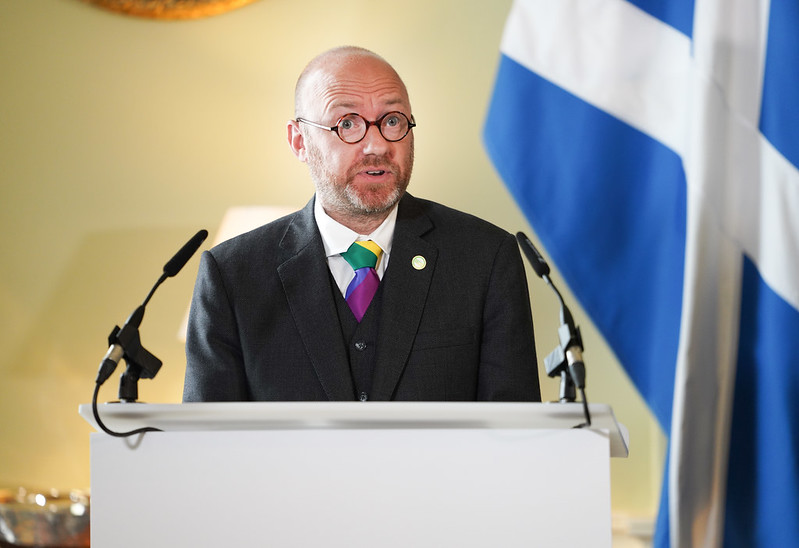 The Scottish Government has decided not to extend rent controls for social housing providers beyond March 2023 with social landlord representatives bodies announcing their members' plans for below-inflation rent increases for the next financial year.
COSLA has issued a statement of intent which confirms local authorities' commitment to keeping rent increases in April 2023 to an average of no more than £5 a week, while the Scottish Federation of Housing Associations (SFHA) and Glasgow West of Scotland Forum of Housing Associations (GWSF) report that their members are consulting with tenants on a set of increases in April 2023 that will average 6.1%.
The Cost of Living (Tenant Protection) Scotland Act introduced emergency legislation which gave ministers the power to cap rents for social tenants for the first time when it was passed in October. Rents in the private rented sector and for student accommodation were also impacted by the legislation.
The cap, which applies to in-tenancy rent increases, was initially set at 0% from 6 September 2022 until at least 31 March 2023, with ministers also given the power to vary the rent cap while it is in force and extend the measures over two further six-month periods.
Asked in the Scottish Parliament for more details regarding discussions about what will happen after March next year, tenants' rights minister Patrick Harvie said an agreed alternative to the continuation of the rent cap in the social rented sector has been reached.
Scottish Greens MSP Ariane Burgess asked the Scottish Government "whether it will provide an update on engagement with social landlords regarding the approach to rent setting for 2023-24 in light of the Cost of Living (Tenant Protection) (Scotland) Act 2022".
Mr Harvie responded: "We have been clear since the introduction of our emergency legislation that we would work with the social rented sector to seek an agreed way forward as an alternative to the continuation of the rent cap in the social rented sector beyond March 2023. To support this we have been working with a range of social rented sector organisations including landlord representative bodies COSLA, the Scottish Federation of Housing Associations and Glasgow and West of Scotland Forum of Housing Associations.
"Statements of Intent have now been published by COSLA, confirming local authorities' commitment to keeping rent increases in April 2023 to an average of no more than £5 a week, and by the Scottish Federation of Housing Associations, who report that their members are consulting with tenants on a set of increases in April 2023 that will average 6.1%.
"The agreement to set out average figures, rather than set a fixed cap, allows flexibility for landlords to respond to their consultations with their tenants."
He added: "While we anticipate that many rents will be increased at a level below these average figures, there may be some social sector landlords who will for specific reasons go beyond this level, for example, to allow planned improvements or maintenance to proceed.
"This will allow for the statutory tenant consultations currently taking place to be taken into account for housing associations' business plans and local authorities' housing revenue accounts.
"No social landlord is consulting on a rent increase at or above CPI inflation, which was 11.1% at the time of the data being collected.
"Given the voluntary agreements reached we anticipate that the first statutory report on the Cost of Living (Tenant Protection) Act 2022, due by 14 January, will formally confirm our intentions to expire the social rented sector rent cap provisions from March 2023."
The potential for a social sector rent freeze beyond March 2023 had been met with criticism from some quarters, with housing bodies arguing that reduced income would lead to a decline in the quality of housing.
The Scottish Federation of Housing Associations said the certainty provided by the agreement will allow its members to plan new-build developments and improvement programmes for existing homes as well as continue delivering support services for tenants. It also protects the active and direct role of tenants in rent consultation with their landlord.
The SFHA has today published a statement, supported by the Scottish Government, which it said underlines its longstanding history of working with the government to protect tenants and communities across Scotland. The statement, which comprises six principles with accompanying actions, sets out SFHA members' dedication to supporting tenants through the cost of living crisis as well as the Scottish Government's commitment to investment to enable this work.
Sally Thomas, SFHA chief executive, said: "Housing associations are committed to supporting tenants through the cost of living crisis, and work tirelessly every day to reduce poverty across Scotland. Today's announcement will mean the sector can continue its work to set rents in an open and transparent way, involving tenants in decisions for the upcoming year and allowing the sector's essential work to continue.
"A rent freeze could have removed more than £200 million of investment from new and existing homes in the social housing sector, and any restriction would have resulted in reductions in vital support services, with little difference to individual tenants' incomes.
"We are pleased that the Scottish Government has worked closely with the sector, to understand the evidence and avoid unintended consequences of this legislation, and to find a collaborative way forward. Investing in good quality, warm homes for social rent is crucial to tackling poverty in Scotland and protecting new and existing tenants from the increasing cost of living."
The Glasgow West of Scotland Forum of Housing Associations said it "warmly welcomes" the decision ministers have made.
Director David Bookbinder added: "For more than 50 years, housing associations have been free to set rents in consultation with tenants, always aiming to balance affordability with investment in services and homes, and it's absolutely the right thing that this will continue.
"The impact of the current crisis on tenants is a huge concern for our member associations, but even at this difficult time, attention also needs to be paid to meeting other key priorities such as the zero carbon agenda.
"Tough decisions remain for associations and tenants, with next April being at least the second year of below-inflation rent increases - and often substantially below. This has significant implications, especially for investment in improving existing stock and building new homes.
"In recent weeks, along with other housing bodies, GWSF has submitted detailed information on associations' rent increase consultation plans. We would like to thank members for providing this and the Scottish Government for considering it as part of the process of informing ministers' decision."
COSLA's community wellbeing spokesperson Councillor Maureen Chalmers said councils have "put tenants first" with their rent levels for next year in recognition of the cost-of-living crisis.
Ms Chalmers added: "This is good news for local authority tenants from Scotland's council leaders.
"Council leaders recognise the severe financial crisis many of our tenants and households are facing and have acted decisively to provide some assurance, despite the financial challenges Scotland's councils face.
"Leaders recognise that the very high rates of inflation around the costs of heating and food disproportionately affect those on lower incomes and are acutely aware of the proportion of individuals' income that is spent on accommodation in the rented sector and that this can vary considerably.
"In balancing the wide range of competing factors, Leaders with housing stock will seek to reach agreement with tenants over any increase in rents for the year 2023 – 24. Councils' consultative arrangements would normally allow them, subject to approval of local governance structures, to raise rents annually to meet rising costs. During these difficult times, as providers of social housing and Gypsy/Traveller pitch or site provision, we intend to keep the rental and fee increases to an average of less than £5 a week across the country.
"Collectively, whether we are directly landlords or not, we urge all landlords setting rents in 2023-24 to adopt a similar consultative approach with their tenants, many of whom will be affected by the ongoing crisis."
Decisions on future plans for the private sector rent freeze, as well as other measures contained in the Act, will be announced in the coming weeks.
Tenants' rights minister Patrick Harvie said: "Our emergency legislation has given people – whether they rent in the private or social rented sector – reassurance within their current tenancies through the worst of the winter, even as their other costs have been rising.
"We recognise the enormous pressures households are facing, and by making this announcement now we aim to give social tenants advance notice, and confidence that any rent increase will be well below inflation.
"The statements of intent from the social rented sector, based on consultations with tenants, will keep rents affordable while allowing social landlords to continue investing in essential services such as home improvements and maintenance."