Rent freeze approved as Tenant Protection Bill passed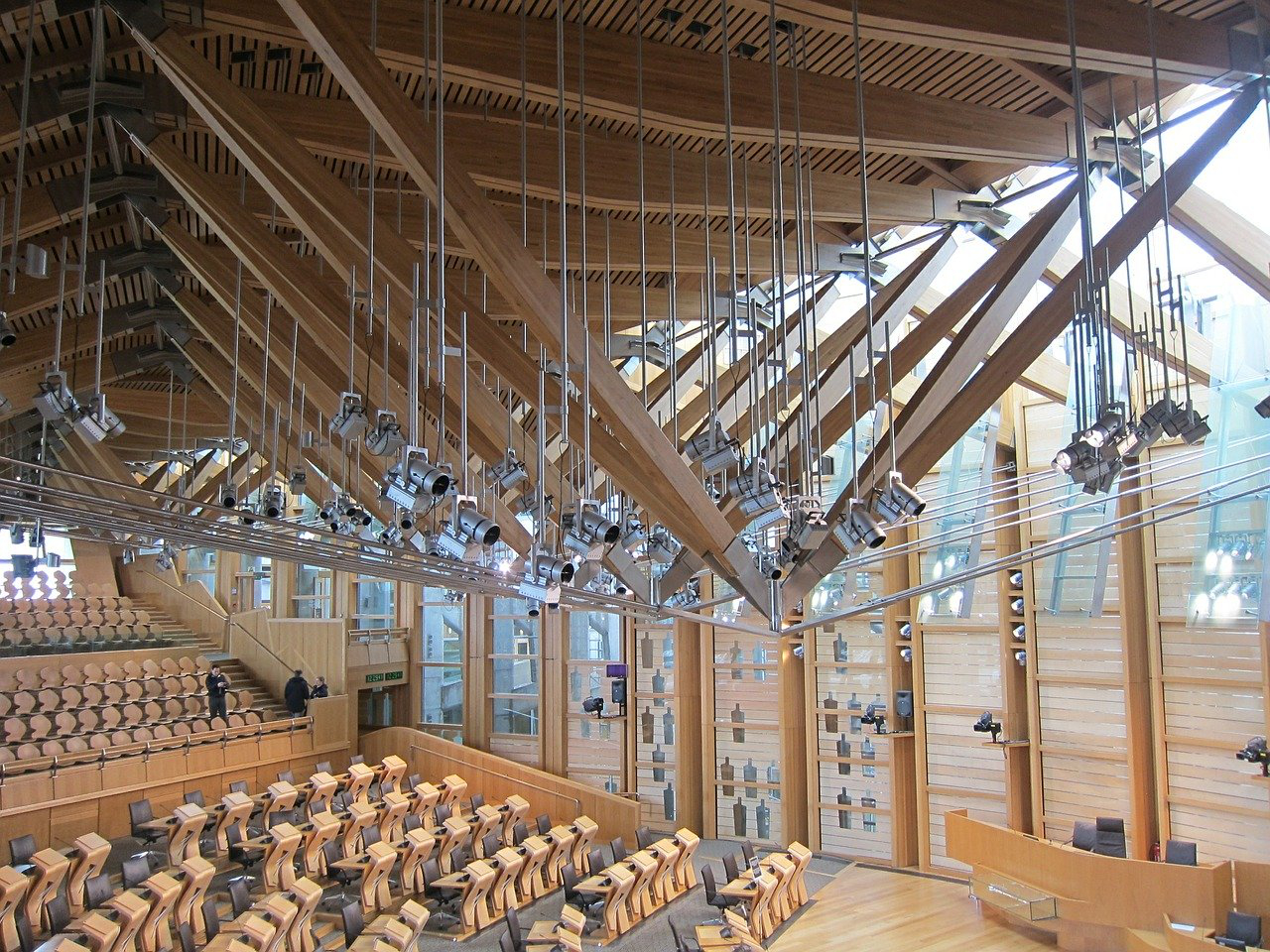 Emergency legislation that will give ministers temporary power to cap rents for private and social tenants, as well as for student accommodation, and introduce a moratorium on evictions has been approved by MSPs.
The Cost of Living (Tenant Protection) Scotland Bill faced a final vote in Holyrood on Thursday after an expedited process saw the legislation tabled, scrutinised and passed within just three days.
It was also the first piece of legislation to be vetted by King Charles as the rent freeze could affect tenants on the Balmoral estate in Aberdeenshire.
The cap, which applies to in-tenancy rent increases, has initially been set at 0% from 6 September 2022 until at least 31 March 2023. Ministers have the power to vary the rent cap while it is in force. The measures can be extended over two further six-month periods. In some circumstances, landlords will be able to increase rents by up to 3% if they can prove that they face increased costs, such as mortgages, insurance etc.
Enforcement of eviction actions resulting from the cost crisis are prevented over the same period except in a number of specified circumstances, and damages for unlawful evictions have been increased to a maximum of 36 months' worth of rent.
Tenants' rights minister Patrick Harvie said the temporary legislation balances the protections that are needed for tenants with some safeguards for those landlords who may also be impacted by the cost crisis.
Mr Harvie said: "I am pleased that Parliament has passed this Bill to support tenants through the current cost of living crisis. People who rent their home are more likely to live in poverty or be on low incomes than other people, and many will be anxious about keeping up payments on their homes as their everyday expenses rise.
"With this Bill now set to become law, tenants in the social or private rented sector, or in student accommodation, will have stability in their homes and housing costs.
"I'm hugely grateful to MSPs for scrutinising and agreeing this legislation this week, ensuring these protections can be brought in with the urgency that this crisis demands."
Housing associations have been voicing their concerns at each stage of the parliamentary process amid concerns the rent freeze will "jeopardise" affordable housebuilding and threaten their ability to improve and maintain existing homes and deliver vital support services to tenants.
Speaking after the passing of the Bill, Sally Thomas, chief executive of the Scottish Federation of Housing Associations (SFHA), said: "SFHA, and our members, have worked incredibly hard this week to highlight to the Scottish Government and opposition parties, why a rent freeze in the social housing sector is unnecessary and, indeed, likely to be counterproductive. We were glad to hear MSPs of all parties highlighting the vital work of our members and calling for a more proportionate approach.
"We will continue to make the case as to why this legislation must not continue after 31 March 2023. A rent freeze beyond this date would threaten our members' ability to build, improve and maintain existing homes and deliver vital support services to tenants.
"In the months ahead, we will work constructively with the Scottish Government, and other stakeholders, so that we do not see the damaging longer-term consequences of a rent freeze occur. We are keen to find solutions that work for tenants, social landlords and the government."
Tenants' union Living Rent said the rent freeze and eviction ban is a "huge relief" for tenants across the country. The union highlighted a 10% increase in private rents across Scotland in the last year, rising to 15% in the cities, as evidence that rents have increased "far beyond what is affordable".
Meg Bishop, a spokesperson for Living Rent, said: "The rent freeze is a huge relief for tenants and is badly needed. Over the last year, landlords have poured petrol on the cost of living crisis by increasing rents on top of already soaring energy bills and other costs.
"The rent freeze will go a long way to ensuring that tenants are not made to pay for the economic crisis and ensure that tenants do not need to worry about increasing rents and being evicted this winter on top of all the other uncertainties. When the situation is so uncertain, this is exactly what strong leadership by a government looks like, finding ways of helping those who need it most.
"Though a huge win, rents before the freeze were completely unaffordable. This rent freeze is a great emergency response, and will need to stay in place until the Scottish Government brings in proper rent controls to push rents down.
"Nevertheless, the passage of the Bill shows the incredible power that people have when they get organised, and fight for their essential needs."
Scottish Land & Estates, which represents some of the largest providers of housing in rural Scotland, has said that the disproportionate shift in the balance between tenant and landlord rights will lead to reduced availability of much-needed homes in the coming months and years.
The organisation is taking legal advice on the law.
Sarah-Jane Laing, chief executive of Scottish Land & Estates, said: "The rights of landlords and the rights of tenants need to be properly balanced to ensure all parties have confidence in the tenancy system.
"Sadly, the Bill passed in parliament this week represents yet another seismic shift from that balance.
"There is already a scarcity of housing available for rent in many areas already, with a huge demand for any available property. This is coupled with regulations such as energy efficiency legislation for tenanted properties which is costing huge sums of money – especially in rural areas – and is leading to huge costs for property owners or the choice for landlords to leave the sector altogether.
"Whilst never completely perfect, even relatively recently we had a well-functioning private rented sector that in most cases worked for tenants and landlords. Indeed, the Scottish Government published its Scottish Household Survey 2020 which showed that 94% of households in the Private Rented Sector were very or fairly satisfied.
"We do not share the Scottish Government's views that the interests of tenants and landlords are balanced within this emergency legislation. More properties are likely to be withdrawn from the market in the short and medium term and tenants will lose out as choice diminishes."
Timothy Douglas, head of policy and campaigns for Propertymark, the professional body for estate and letting agents, added: "The Scottish Government is making a habit of bringing in significant policy through the backdoor without gathering compelling evidence that is it needed.
"This emergency legislation must not be allowed to effectively become a pilot scheme that enables Ministers to wave through longer-term rent controls without meaningful consultation with the property sector, as they did earlier this year when making significant changes to the possessions process.
"The most effective solution to issues of affordability is to pursue policies that can help to provide more homes across all tenures, rather than continuing the constant assault on private landlords, who already have enough reasons to exit the market."