Kate Forbes visits community renovation of Skye school as project receives further funding 
Glendale welcomed local MSP Kate Forbes last week as she visited the community-led renovation of Borrodale school and schoolhouse.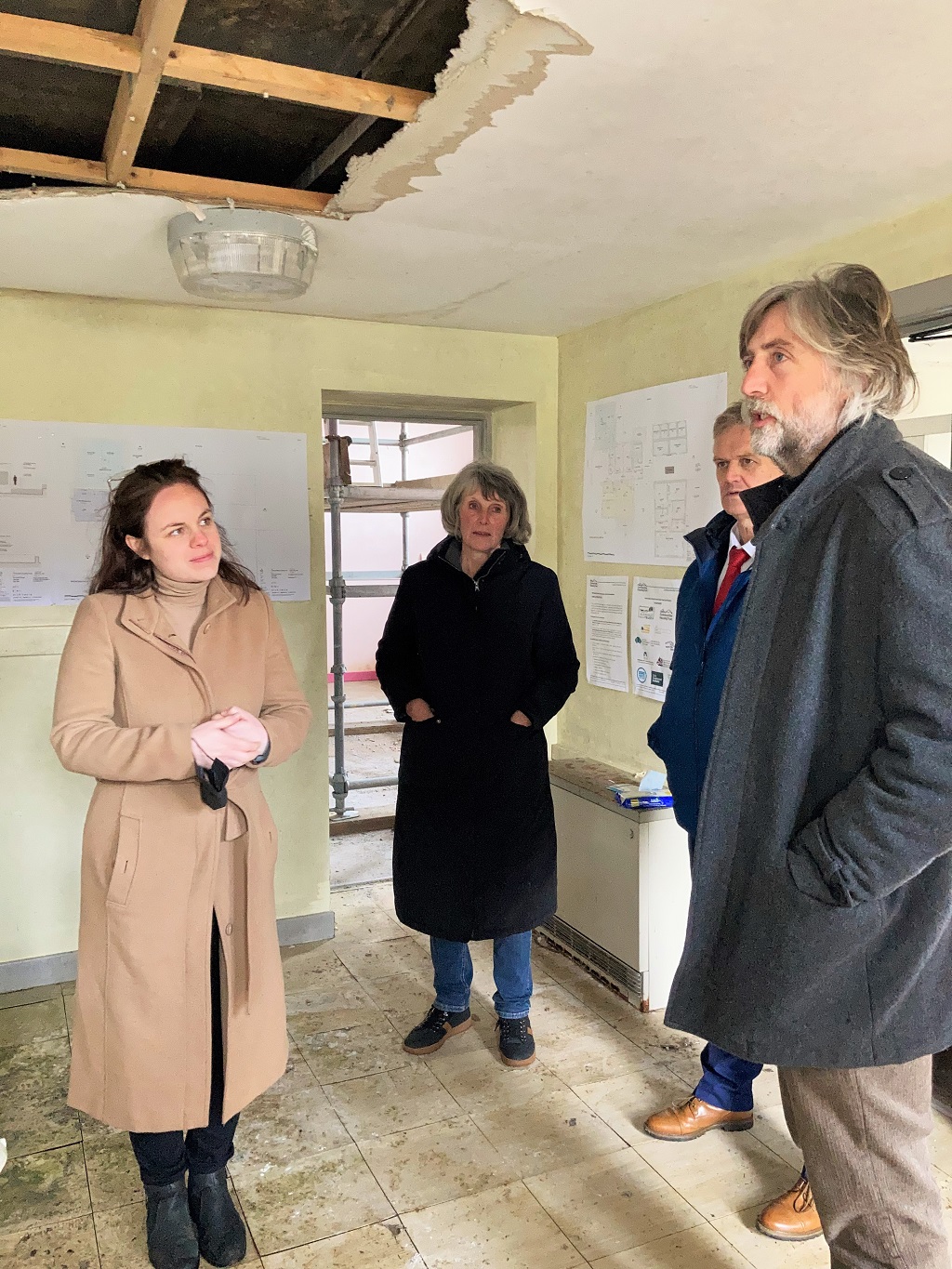 Historic Environment Scotland (HES) and Crown Estate Scotland recently awarded grants to further develop the buildings into much-needed affordable housing.
The project to restore and convert the derelict buildings into 5-6 affordable homes is led by the Glendale Trust and supported by various partners including the Communities Housing Trust, Lochalsh & Skye Housing Association, HIE, University of the Highlands & Islands and Zero Waste Scotland.
Ms Forbes visited the site to understand firsthand how the innovative approach to retrofitting the buildings for the climate crisis will also provide benefits and opportunities for the local community. The project aims to minimise waste, reuse and recycle materials, and support and encourage local rural trades.
Kate Forbes MSP said: "Housing is probably one of the most frequently raised issues with me, showing how important it is, and as the constituency MSP for Skye I am well aware of the pressures locally.
"If we want families, and especially our young people, to remain on the island then it is absolutely critical that they have access to warm, safe and affordable homes.
"Against that backdrop, I was delighted to visit Borrodale School and meet with representatives of both the Glendale Trust and Communities Housing Trust.
"They are to be congratulated for their joint initiative and I look forward to these plans becoming a reality."
In March, the project received a grant of £30,000 from HES to deliver traditional masonry and lime render work to stop the building deteriorating further and to dry it out in preparation for renovation.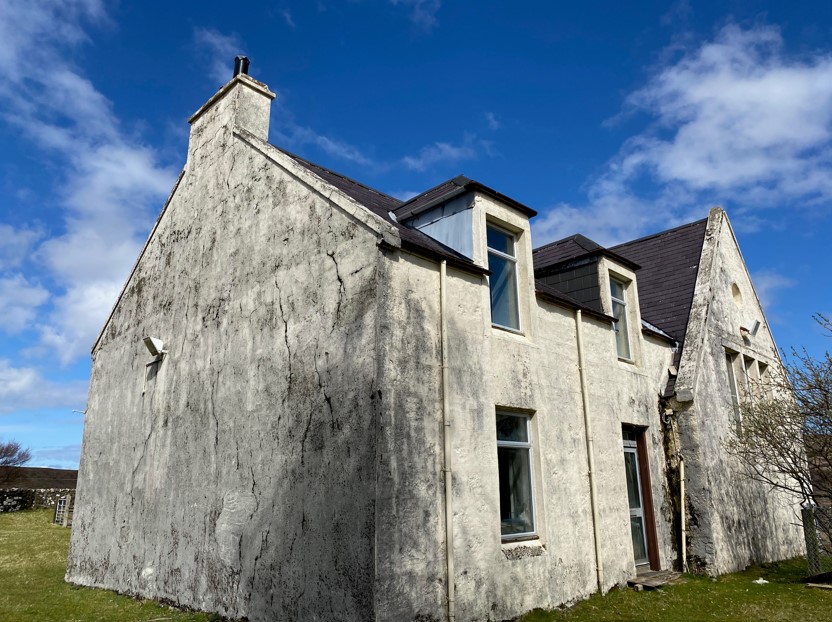 HES is supporting the refurbishment and conversion of Borrodale School and Schoolhouse, particularly the climate change adaptations using traditional materials and new energy efficiency measures needed in a retrofit of an older building.
Roger Curtis, technical research manager at HES, said: "We're pleased to be able to support this project to provide much needed additional housing stock through the retrofit of these buildings. The school and its schoolhouse played a key role in the community and through this project will create a new chapter in their story as well as contributing to the community and our broader aims of helping demonstrate thermal upgrade to older buildings as well as providing greener housing through the reuse and retrofit of existing building stock."
A further Community Capacity grant of £20,000 from Crown Estate Scotland, delivered in partnership with Foundation Scotland, will help develop the plans for the fuel-efficient homes.
The Borrodale project will act as a blueprint for community renovations to address repopulation, skills development in rural areas, reuse and recycling of materials, environmental concerns, and economic growth and opportunities.
The Glendale Trust purchased the school in 2014 with funding support from the Scottish Land Fund. Further funding for the renovation and conversion plans has been given by the Architectural Heritage Fund, the Rural Communities Into Action Fund delivered by Inspiring Scotland, and HIE.
There are over 43,000 long-term empty homes across Scotland, and an urgent need for affordable housing. The renovation will focus on transforming an eyesore into an asset, providing housing for the local community as well as supporting economic growth of the region.
It is expected that the development will provide a mix of affordable tenures based on demand, such as social rent equivalent, mid-market rent, low-cost home ownership, or housing for keyworkers. This mix allows more flexibility for a small community, allowing for differing financial capabilities and changing circumstances.
Clare Gray, chair of The Glendale Trust said: "We are delighted that Historic Environment Scotland appreciate the value of the buildings and have granted us the funds to repair the stonework and the roof in readiness for the refurbishment. This will give the building a new lease of life and bring affordable homes to Glendale."
Ronnie MacRae, CEO of Communities Housing Trust, said: "We are delighted to have the support of Historic Environment Scotland and Crown Estate Scotland on this project. They both recognise the importance not just of the buildings, but what the buildings could mean to the future of Glendale, and the wider community. It will be an example of community-led, climate-friendly restoration which communities across the country can replicate and use to boost local skills and support a circular economy. We were very pleased to share these plans with Kate Forbes."
Another project to receive a Community Capacity grant from Crown Estate Scotland was Hope Cohousing Community Interest Company in Orkney. Its £49,928 grant will support a long-term plan to provide accessible and affordable rented housing for older people in St. Margaret's Hope.