Kevin Stewart: Changing lives and transforming communities - Five years of Warmer Homes Scotland
Kevin Stewart MSP, minister for local government and housing, has written a guest blog to mark five years of Warmer Homes Scotland and the key milestone of assisting 20,000 customers.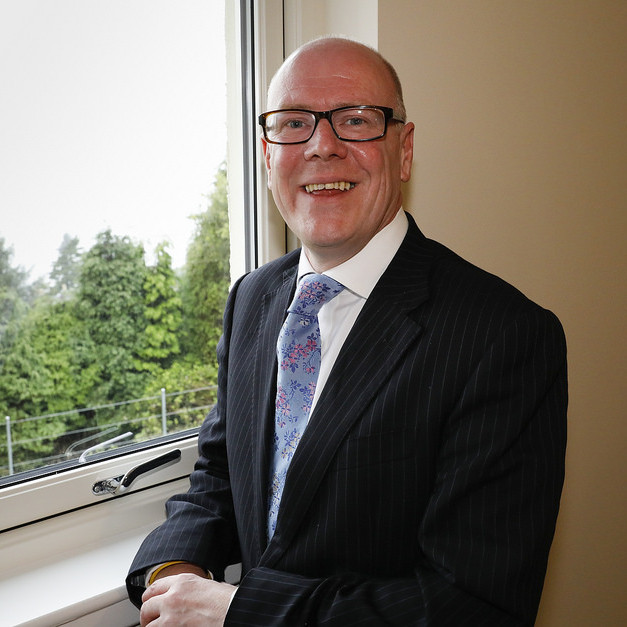 When the Warmer Homes Scotland scheme was launched in September 2015, the ambitions of the Scottish Government were very clear; we wanted to reduce fuel poverty across Scotland by making homes more affordable to heat, reduce carbon emissions, offer value for money and ensure that local communities across Scotland benefitted from the scheme's delivery.
So how have we done so far? The scheme has achieved a lot over the last five years. More than 20,000 households across Scotland are now living in warmer, healthier homes with more affordable energy bills. We know that on average, households save just over £300 per year off their energy bills, which can make a huge impact on their quality of life and peace of mind. Their homes are also more energy efficient and, by reducing each household's carbon footprint, Warmer Homes Scotland plays an important role in meeting our climate change targets.
Warmer Homes Scotland has also made a real and lasting impact in local communities across Scotland. As Managing Agent, Warmworks has worked successfully with its locally-based supply chain of 22 SMEs across Scotland. To date, the work carried out has created or sustained more than 130 apprenticeships, along with almost 600 local jobs and almost 2,000 new training opportunities.
Of course, it's about more than just the numbers. It's about the thousands of stories we hear back from customers young and old, from all parts of Scotland, whose lives have been changed because they can now afford to stay warm and comfortable in their own home. And it's about young people such as Dylan Coyle, who completed an apprenticeship under the scheme, who said: "This opportunity makes me feel like an adult and it makes a huge difference to my life knowing that I can still learn while earning a wage. It's the best thing I've done in my life."
Our aim has always been to provide households who are living in or at risk of fuel poverty with the same high quality service that is available no matter where they live in Scotland. I know that Warmworks is rightly proud of what has been achieved to date but there is more still more to be done if we are to see our long-term ambitions realised. There are more households who could benefit from Warmer Homes Scotland to find and support, more properties to be made warmer and more affordable to heat and more jobs and opportunities to be created in local areas. This was recognised when the Scottish Government allocated an additional £6 million of funding in September to Warmer Homes Scotland for this financial year.
The work carried out under Warmer Homes Scotland doesn't stop here. We know that vulnerable people will have been disproportionately affected by the COVID-19 pandemic, with so many households and communities making daily sacrifices and difficult decisions to help deal with its huge impact.
And with the Fuel Poverty (Targets, Definition and Strategy) (Scotland) Act 2019 now enshrined in legislation and Energy Efficient Scotland being developed the extent of the Scottish Government's ambitions to both reduce fuel poverty and improve the energy efficiency of Scotland's buildings are very clear but achievable.
Warmer Homes Scotland has achieved a huge amount in its five years of operation. With that in mind, it's right and timely to reflect and look back with confidence on its success to date and the lasting legacy the scheme is creating in terms of job opportunities in local communities and high-quality installations of energy efficiency measures and customer service that has been provided to so many homes. However, at the same time, we know the scale of the task ahead, and that's why I'm determined that we build on these achievements and increase our focus as we seek to make fuel poverty in Scotland a problem of the past.