Kevin Stewart: COVID-19 and those experiencing homelessness
Housing minister Kevin Stewart details his meeting with public health minister Joe FitzPatrick to discuss COVID-19 and how it will impact those who are experiencing, or at risk of experiencing homelessness.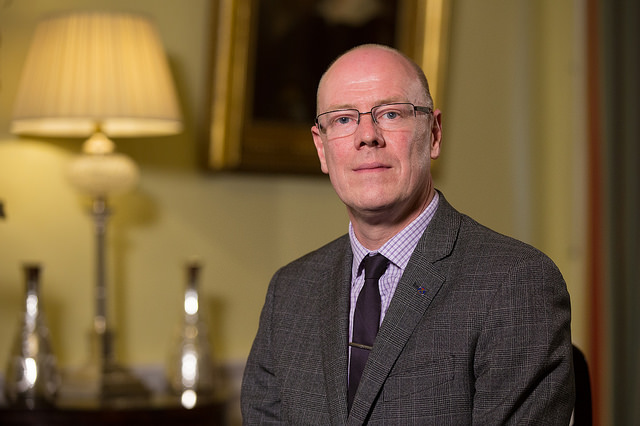 Last week I was joined by public health minister Joe FitzPatrick at a meeting of the Homelessness Prevention and Strategy Group, which is tasked with taking forward the Scottish Government's Ending Homelessness Together Action Plan.
Our main focus at the meeting was COVID-19 and how it will impact those who are experiencing, or at risk of experiencing homelessness, including anyone who is rough sleeping.
During this time we must ensure that everyone, and in particular those with multiple, complex needs – such as mental health issues, or drug and alcohol addiction – are looked after.
Across Scotland, local authorities and Health and Social Care Partnerships are working closely with their local frontline partners to regularly update and develop resilience plans to take account of the latest advice and ensure that homeless people, and those who are particularly vulnerable, are catered for.
We have well-rehearsed procedures in place to deal with communicable viruses including coronavirus. The importance of washing hands cannot be understated, and if that is not possible, hand gels should be used. Outreach staff across Scotland have been issued with pocket hand gels to use on the street, alongside information from NHS Inform on the signs and symptoms of Covid-19.
It is important that anyone with symptoms follows the medical advice, which is to call NHS 24 for free on 111 in the first instance. However we understand that for some individuals this might not be possible, why is why the help and support of frontline staff will be even more vital.
As the Group was joined by the public health minister, we also discussed the immediate actions of the Drugs Death Taskforce such as the availability of appropriate programmes and treatment options and how those link to homelessness.
Last year we recruited a Change Team with frontline and lived experience of homelessness, to help inform our work. The team gave us a short presentation to help us understand what is helping – and what barriers we need to remove. This is something we will be building on going forward.
We also received an update on Rapid Rehousing Transition Plans, outlining the approach councils are taking to move people to settled accommodation as quickly as possible if homelessness can't be prevented. We received a positive update on progress, and discussed future opportunities with the allocation of the programme's third year funding.
I was also proud to share our latest quarterly statistics on new housebuilding and affordable housing which shows we have now delivered over 91,000 affordable homes since 2007, with more than 63,000 for social rent.
Everyone in the room continues to believe that working together, guided by the voices of lived experience and those on the frontline will be the best way to solve the problems we face. We can and we must end homelessness together.