Kingdom Housing Association celebrates £2m donation
Kingdom Housing Association's plans to develop 25 much-needed homes for social rent at Park Road in Kirkcaldy received a welcome boost today with news that the Association has received a donation of £2.01 million from the Scottish Government through the Scottish Charitable Bond programme managed by Allia C&C.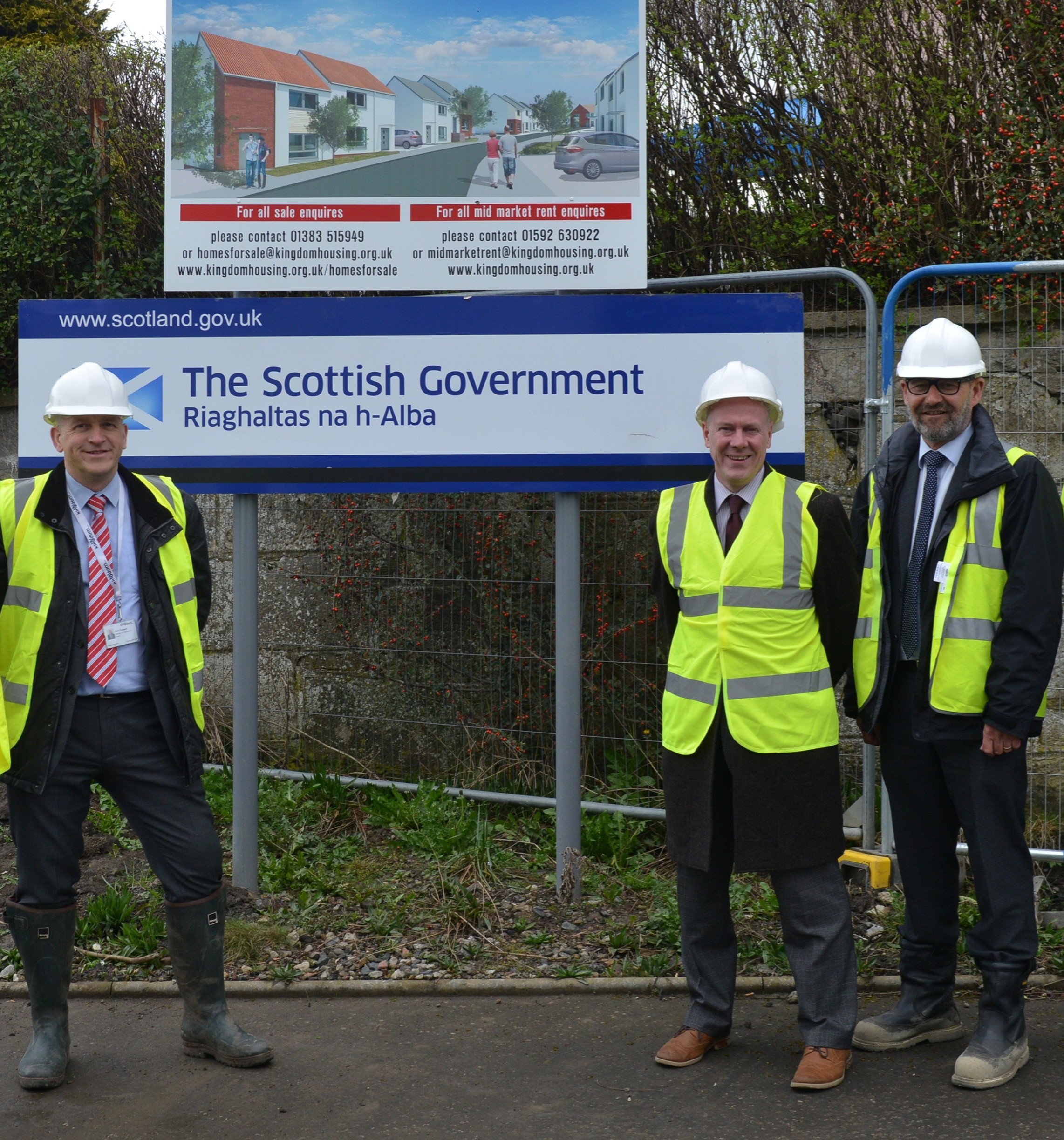 Set up in 2014, the Scottish Charitable Bond programme offers a unique funding solution for Scottish housing associations involved in the development of new affordable housing. Through the programme, housing associations can access between £1m and £20m of funding to help with affordable housing development.
The loan agreements are simple, cost-effective and uncomplicated. Fixed rates help keep costs down and, as the loans are entirely unsecured bonds, no social housing assets are pledged as security on the loan.
As an added benefit the interest charged, which is rolled up to maturity, is recycled back into social housing development programmes via a donation from Allia. Whilst a donation is not guaranteed for borrowers, Kingdom Housing Association said it was delighted to receive this latest donation valued at £2.01m.
Nick Pollard, Kingdom Housing Association's director of finance and digital, said: "We are delighted that the Scottish Government Charitable bonds we entered in to with Scottish Ministers and Allia Social Impact Investments during 2016, 2017 and 2018 have led to Kingdom Housing Association Limited securing a donation of £2.01m in funding to support the development of much needed social housing homes in Kirkcaldy at our Park Road site.
"These homes will be for social rent and we expect them to be completed by the end of March 2021 supporting the provision of much needed affordable rented housing in the area. Whilst Kingdom understood the bonds enabled interest to be recycled into capital grant, we had not expected that we might benefit directly from the funds.
"This type of corporate social responsibility funding demonstrates that in partnership we, together with Scottish Ministers and funders like Allia, can build more than a home."
Housing minister Kevin Stewart said: "We want everyone in Scotland to have a safe, warm affordable place to call home. Since 2014, our investment in charitable bonds has generated £40m to support the development of homes for social rent across the country.
"This is yet another important step towards achieving our ambitious target of 50,000 new affordable homes by 2021, backed by record investment of £3.3 billion."
Daniel Carrico, head of origination at Allia C&C, added: "We're really pleased that Kingdom Housing Association has benefited from this latest donation. Since our Scottish charitable bond programme began it has generated over £38m in loan interest, which has been converted into a grant fund that has so far been donated to 11 housing associations by Scottish Government to fuel further social housing development.
"It really showcases the unique social impact our charitable bonds create in the housing sector – something which no other bond can offer."