Kingdom Housing Association welcomes shortlisting success at CIH Scotland Housing Awards
Kingdom Housing Association has been shortlisted in eight categories at the CIH Scotland Housing Awards, a record result for the organisation.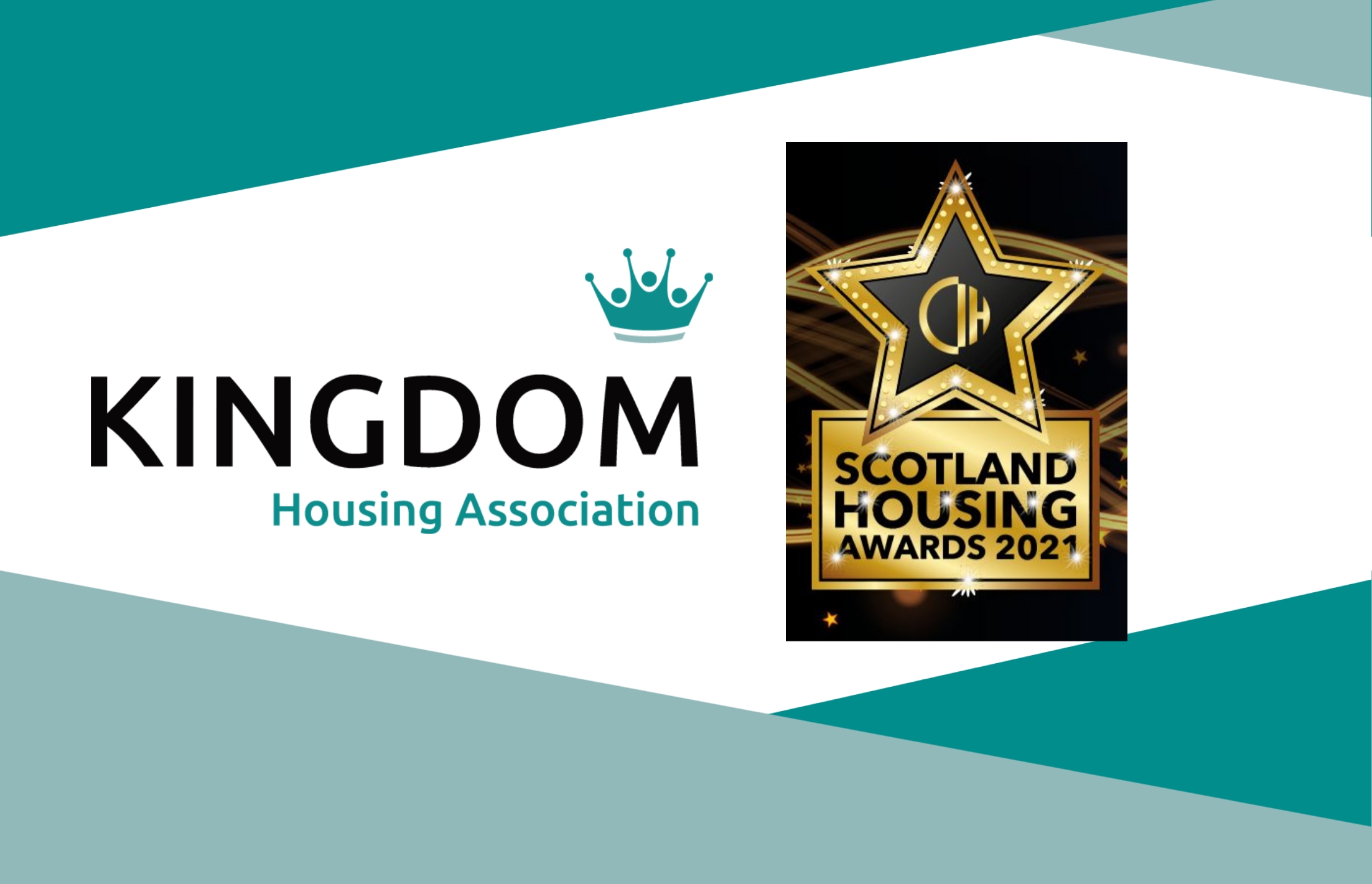 Announced last week, the CIH Scotland Housing Awards are the country's annual awards for excellence and celebrate the creativity and innovation of housing organisations and individuals across the housing sector in Scotland.
With recognition for a broad range of entries including Customer Service Excellence, regeneration and development, tenant engagement, groundbreaking homelessness initiatives, digital transformation and communication, Kingdom has been able to demonstrate its commitment to maintaining and improving services through an unprecedented year.
Kingdom Group chief executive Bill Banks said: "Being shortlisted in eight different categories is a fantastic result for Kingdom and a record result for us. To be recognised on the shortlist for such a diverse range of categories demonstrates the great work being done across many different departments throughout Kingdom.
"Well done to everyone involved and special congratulations to Matthew Busher, our Housing Director, on being shortlisted in the Excellence in Leadership category. The shortlisting in the Housing Provider of the Year category recognises the great work being delivered across the organisation and is reflective of our mission to provide more than a home."
Kingdom's entries shortlisted are:
Housing Provider of the Year for Kingdom, Delivering More than a Home
Excellence in Leadership for Matthew Busher, Director of Housing
Excellence in Communications for Communicating In Unprecedented Times
Excellence in Customer Service for Kingdom CARES: Delivering Customer Service Excellence
Excellence in Tenant Scrutiny for Kingdom Tenant Scrutiny
Excellence in Organisational Change for Digital Cloud Services
Excellence in Housing Innovation for Working out of Homelessness - Naumann Phase 2
Excellence in Regeneration for Fraser Avenue Regeneration, Inverkeithing
The winners will be announced at the CIH Scotland Housing Awards taking place in Glasgow on November 25.