L&G and NatWest form £500m JV to build over 5,000 retirement homes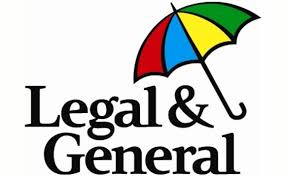 Insurance giant Legal & General has entered into a 15-year joint venture partnership with NatWest Pension Trust Limited (NWPTL) the defined benefit pension scheme of NatWest Group, to build a £4 billion portfolio of retirement homes with net-zero carbon emissions.
The two firms are investing £500 million of equity to build later living communities which will be developed and operated by Inspired Villages.
The deal supports Inspired Villages' next stage of growth as it scales up its ambitions to deliver net zero carbon later living communities across the UK to meet the fast-growing need for specialist later living accommodation.
The UK has an ageing population and will soon have more people over 65 than under 18 but the UK does not have the infrastructure, health-spend or social care to support this long-term demographic shift, exacerbated by a shortage of suitable later living options.
There are now more than 12m over 65s in the UK with this figure expected to increase by 41% to nearly 18m by 2040; however, there are currently only 78,000 later living homes in this country and only around 7,000 new units delivered each year. The UK later living sector lags significantly behind international comparisons, accounting for only 0.6% of over-65s living in later living communities in contrast to around 5% to 6% in the US, New Zealand and Australia.
Inspired Villages offers a wide range of housing options, starting from £230,000 and ranging from 1-bedroom rental apartments to 2/3-bedroom houses for sale, all set within vibrant communities carefully designed for the needs of older people and focused on promoting an active lifestyle.
Offering an aspirational lifestyle choice, it aims to improve the holistic wellbeing for the over 65s and support them in living healthier, independent lives for longer so that they can remain in their own home as they age, while being able to access necessary care and wellbeing services. With a strong social purpose, it is driven by the desire to keep its residents healthier and happier for longer and take the pressure off our already overstretched NHS and care services.
Operating over long investment horizons and as responsible investors, Legal & General and NWPTL are aligned in their desire to back investments that deliver a positive environmental and social impact.
Having committed to delivering all new housing stock as operationally net-zero carbon by 2030, Inspired Villages broke ground on its first two net-zero carbon in regulated energy developments earlier this year. Located in Bedfordshire and Hampshire, together they are bringing forward over 350 energy efficient homes – a first for the UK's later living sector.
The Central Bedfordshire site (Millfield Green), will use renewable energy generation throughout, delivered through on-site photovoltaics, EV-charging, improved building fabric and insulation, Mechanical Heat Vent Recovery units and ground-source heat pumps. Providing ample heating and hot water to serve the village centre and its 200 homes, giving residents long term security over running costs whilst helping to combat climate change, the ground source heat pump system will be the largest of its kind to date to be delivered by Kensa Group, a market-leader backed by Legal & General.
Inspired Villages was established by the Inspired management team and Legal & General Capital, Legal & General Group's alternative asset platform, in August 2017.
With a commitment to back a portfolio of 34 sites - equating to around 5,100 homes, 8,000 residents and an estimated Gross Development Value (GDV) of c.£4bn - it enables Inspired Villages' to scale its impact in addressing the considerable shortage of appropriate housing for older people in the UK.