Langstane tenants 'asking to have gas heating turned off' amid rising costs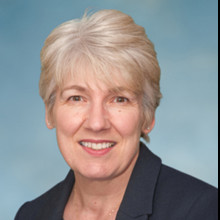 Langstane Housing Association chief executive Helen Gauld has revealed that the cost of living crisis has seen tenants request to have their gas heating turned off because they they can't afford the rising bills.
The housing association, which has thousands of residents in Aberdeen, Aberdeenshire and Moray, said 104 so far have asked energy suppliers to cut off their gas.
Ms Gauld told The Press and Journal: "More and more we are finding tenants are coming to us to request their systems are capped; that basically means it stops the gas getting into their property.
"It is purely down to affordability. It is really worrying how people are so worried about energy costs.
"This is actually living without fuel.
"If we go through a winter with people not having any heating types available to them that is not acceptable in this day and age."
The stark choice facing households comes as Ofgem confirmed energy costs will rise by up to 80% by October, sending the average household's yearly bill from £1,971 to £3,549.
Ms Gauld further highlighted that households with an income of £30,000 a year are now facing fuel poverty.
She estimates that 80,000 households in Aberdeen will soon have to spend more than 10% of their income on fuel.
Those who are increasingly faced with having to shut off their gas entirely often use electric heaters on a meter in order so they can use heat to meet their meagre budget.
Ms Gauld said: "Quite often those people who have electric meters in their properties are actually paying more for their fuel and energy than you and I."
The housing association has a number of ways to help tenants including a welfare adviser who supports 72 tenants with their benefits, which includes difficulty in paying bills, but increasingly they are limited in what they can do.
"We have staff who help out tenants get the best deal – there are no best deals at the moment in time," she added.
"They are not able to switch provider if their tariffs are too high."
Where possible the group has been working to help tenants through the crisis.
Ms Gauld said: "We are applying to the Scottish Government's fuel insecurity fund which opens on Monday but there is a limited £2m available and, given the current economic crisis, we think this fund will be oversubscribed within a very short period of time.
"It is a perfect storm at this moment in time."