Lar Projects appoints two new non-executive directors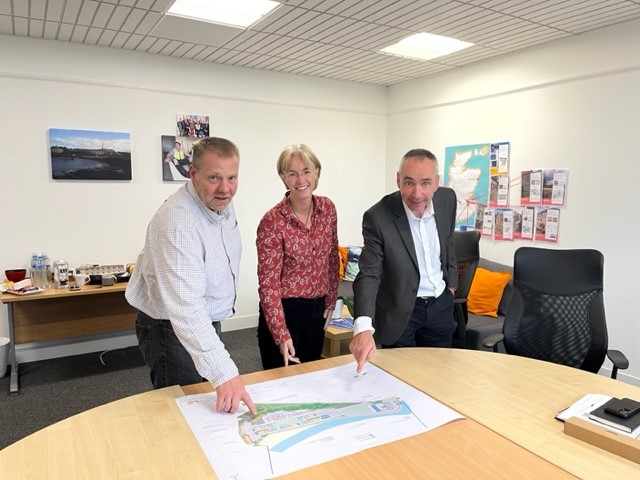 The development arm of Lar Housing Trust, Lar Projects, has appointed Ed Monaghan and Alan Brennan as non-executive directors.
Mr Monaghan and Mr Brennan are well-known figures in the Scottish business community and bring considerable expertise in construction and finance with which they will help oversee Lar Projects growth plans.
Mr Monaghan is the former CEO of house builder Mactaggart & Mickel, sits on the CBI Scotland Council, the Scottish Apprentice Advisory Board and is a director of the Royal Conservatoire of Scotland.
He said: "Lar has quickly built an enviable reputation in the development and construction sectors and has worked with all the major Scottish housebuilders. I am hugely impressed with their achievements so far and crucially their growth strategy going forward.
"Lar is prepared to tackle difficult projects and I have been particularly impressed at its ability to breathe new life into derelict buildings, contributing towards the goal of achieving Net Zero development across Scotland. This is an important factor in helping to address a shortage of good quality, affordable homes."
Mr Brennan is a former senior corporate banker with Bank of Scotland / Lloyds Banking Group. He spent the last ten years of his career there as Head of Private Groups Real Estate Scotland and was instrumental in rebuilding the bank's real estate brand in Scotland.
He has a track record of delivering innovative funding structures across both the commercial and residential sectors.
Mr Brennan said: "Lar's financial model is an example of innovative thinking that helps the public purse. The combination of Scottish Government funding provided as loan rather than grant with a larger tranche of private finance funding has accelerated Lar's growth.
"I was heavily involved in the private finance element and found Lar to be a forward-thinking organisation with the ability to move quickly on development opportunities. I look forward to contributing to its future success."
Ann Leslie, managing director of Lar Projects, said: "We are absolutely thrilled to welcome Ed and Alan to our board. They bring a wealth of relevant experience to Lar and both know the organisation well.
"As such, they will make an immediate contribution to our growth strategy and will both provide invaluable strategic support and guidance going forward."