Lar receives partnership award for Edinburgh development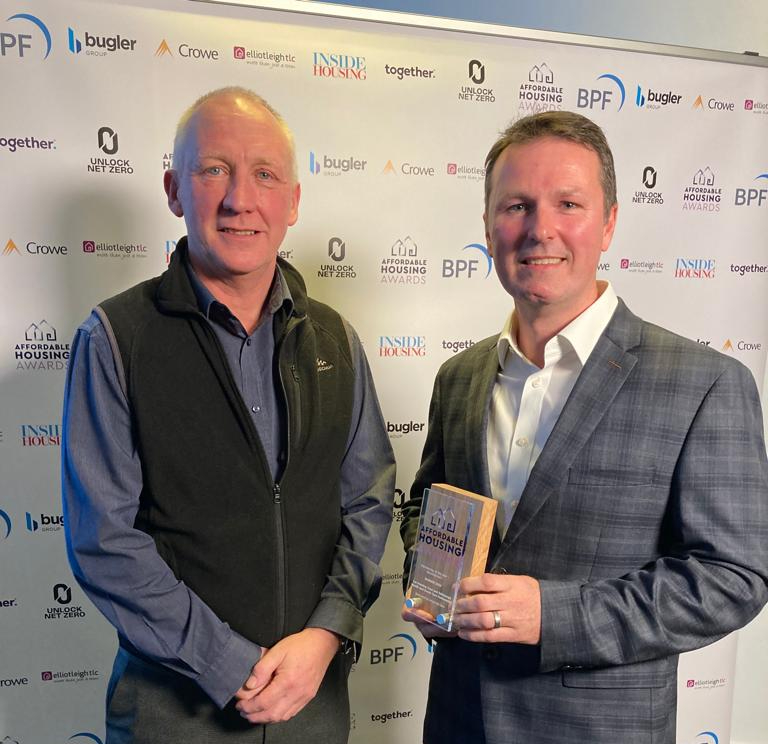 Lar Housing Trust has picked up a prestigious national award for an Edinburgh development that caters for people with additional support needs.
The charity took top honours in the Partnership of the Year (Development) category in the UK-wide Affordable Housing Awards scheme at a ceremony in Manchester.
The development at Ford's Road in the west end of Edinburgh is being hailed as the perfect example of partnership working to address a chronic shortage of homes for those with additional support needs.
The judging panel said: "This was a fantastic partnership, and the spirit of collaboration shone through. What particularly impressed our judges was the commitment and dedication to make a real difference to the lives of the tenants not solely by providing somewhere to live but also by enhancing their lives."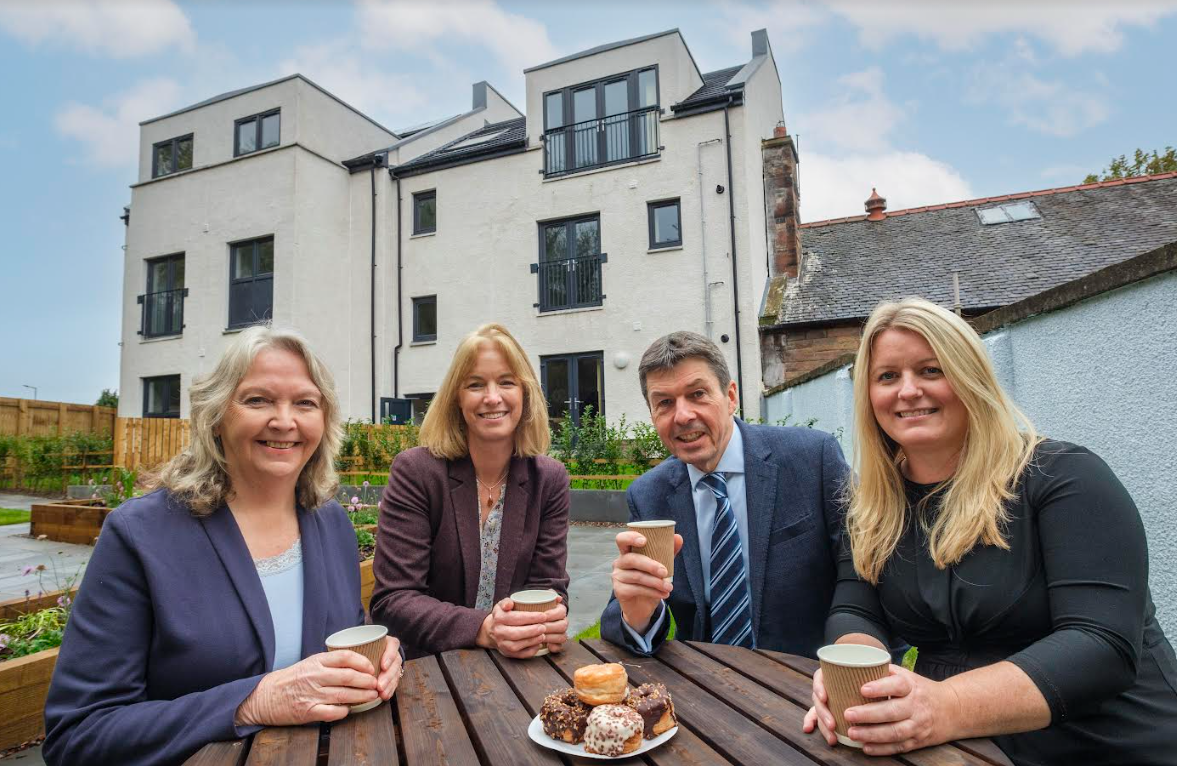 Lar purchased the site, which had been lying empty for a number of years, from the City of Edinburgh Council and worked closely with its housing team and the Edinburgh Health and Social Care Partnership (EHSCP) during construction. This ensured the nine flats were fit for purpose and would assist EHSCP in delivering the right sort of care for those it supports at the site.
Speaking at the ceremony, Lar development director, Stuart McLaren, said: "We're absolutely delighted to win this award as recognition of an innovative and strong working partnership that could serve as a model for others to follow.
"We're extremely grateful to the council for its support and to EHSCP staff for their expert guidance to help ensure the flats were fit for purpose."
The development was officially opened earlier this month by Councillor Jane Meagher, Housing, Homelessness and Fair Work convener.
She said: "I'm delighted to welcome the national recognition for this brilliant development. The homes are a fantastic example of how working together as a city we can create affordable and accessible homes that residents need. While it is a small development, it makes a huge difference.
"By working in partnership with Lar Housing Trust and the Edinburgh Health and Social Care Partnership, not only do tenants with specialist needs live independently – and with good public transport links – they can also spend quality time with carers, family and friends.
"However, this is not the full picture. Earlier this month, we declared a housing emergency. While Edinburgh may be a wealthy city on the surface, we are seeing demand for homes far outstrip supply. That's why we are calling for more Scottish Government funding for Edinburgh housing and an action plan to tackle crisis. Every single person deserves a warm, safe, and affordable place to call home and we can address this, if we act now."