Link Housing still game for tenant engagement
Staff from Link Housing's tenant engagement team successfully hosted the organisation's first ever digital tenant conference, Linkfest, on Thursday.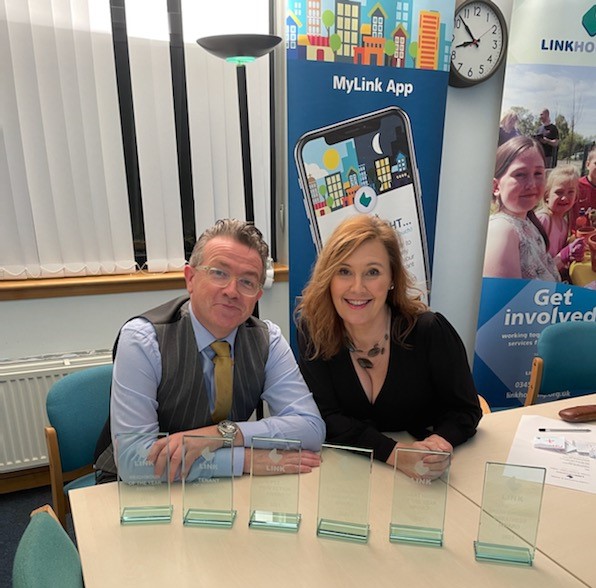 Over 160 Link Housing tenants signed up for Link Fest which was hosted by Still Game actors, Jane McCarry and Mark Cox.
Link Group chief executive, Jon Turner, said: "We are absolutely delighted Linkfest was a success and the feedback from our tenants has been fantastic.
"This was our first attempt to run a large online engagement event and the energy and enthusiasm our tenants brought to the sessions made it a fun and entertaining evening.
"The pandemic has brought about new challenges for tenant engagement and I'm really proud to say our tenant engagement team exceeded expectations with Linkfest.
"We will undoubtedly add this format to our wide range of existing tenant engagement channels as now more than ever it is vital we create as many opportunities as possible to speak with and listen to our customers, so our services continue to meet their needs."
During the event, Link tenants were asked for their views on key topics such as affordability and value for money in live polls before moving to virtual break-out rooms for facilitated discussions.
Lindsay Anderson, Link tenant and chair of Link's tenant scrutiny panel, said: "What a great event to be part of, I really enjoyed myself.
"The celeb hosts were hilarious and kept it fun, and it was great to hear from Link staff on what's happening."
Chair of Link's Area Board, Eileen Porter, added: "Sometimes tenants can struggle to make it to in person meetings, so a digital event is ideal."
"It was great to see so many other tenants taking part – roll on the next one!"