Link Housing to help nearly 500 digitally excluded households get online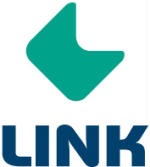 Link Housing is to help 496 low income and digitally excluded households across central Scotland get online.
The rollout has been made possible by Connecting Scotland, a Scottish Government initiative managed by SCVO, set up in response to the COVID-19 pandemic.
Craig Stephenson, digital inclusion officer at Link, said: "The social value for this type of project is enormous. We should not underestimate the difference this makes to people's lives; it can be truly transformative.
"We recently launched a new digital strategy to reaffirm our vision of being a provider of choice and excellence in the delivery of a wide range of social regeneration, housing and support services.
"One of the themes of this strategy focuses on ensuring our customers have access to digital services and are not disadvantaged by their financial situation or other constraints.
"For this reason, following an application to Connecting Scotland, we were delighted to be allocated 496 devices to distribute to customers across the Link group that need them most."
Communities secretary Aileen Campbell, added: "One of the biggest challenges of living through this pandemic has been losing our ability to meet up with friends and family, so we've had to find other ways to connect with each other, rather than in person – and being able to do so online is vital.
"With COVID-19 highlighting the digital divide, Connecting Scotland has become one of the most comprehensive national programmes aimed at tackling digital exclusion in the world, unmatched elsewhere in the UK.
"I'm happy to say that, working with partners like Link, we've been able to deliver more than 25,000 devices around Scotland so far, which is making an enormous difference to people's lives in getting through this most challenging of times."
Connecting Scotland aims to get 55,000 digitally excluded households online by the end of 2021 by providing them with an iPad or Chromebook and support to enable to them build their digital skills.
Link and its partner organisations Horizon, Larkfield, LinkLiving and West Highland have provided housing officers and support workers with digital champion training so they can assist those who need extra help to get connected.