Link welcomes Housing Provider of the Year accolade
Link Group has earned the prestigious title of housing provider of the year following a win at the 2021 CIH Scotland Housing Awards.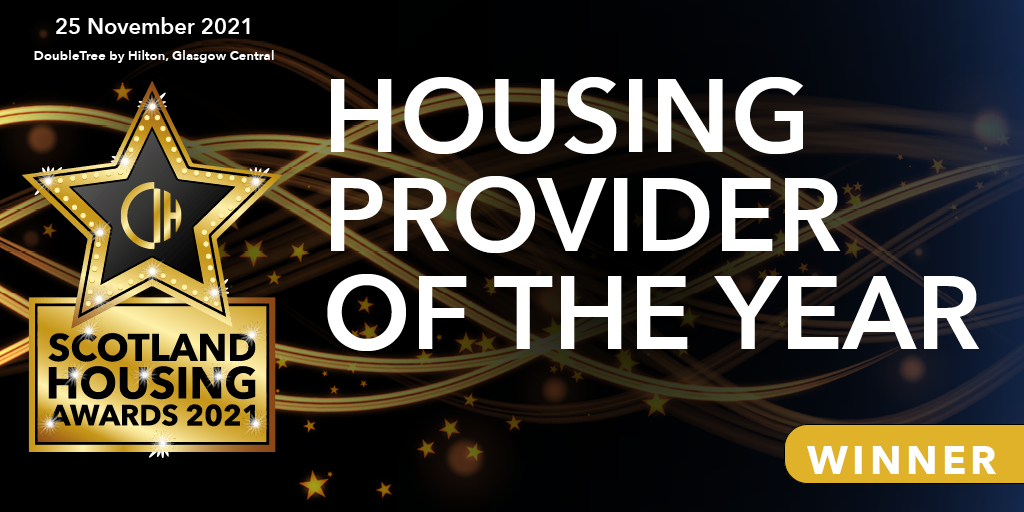 The award recognises organisations leading the way in driving professionalism, learning and development and inclusion while delivering a great service for tenants.
Link was nominated for its Excellent Tenancy Toolkit, which was shaped by staff to offer training around topics including trauma-informed practice, money advice, fuel poverty and mental health awareness.
Speaking of the achievement, David Mackenzie, managing director of Link Housing, said: "Despite challenges, it's been another exceptional year and I'm delighted the team has received this award for all the hard work they've carried out to help people across our communities.
"Congratulations to everyone involved."
Tricia McShane, Link's head of housing, added: "I am pleased the success of the excellent tenancy toolkit has been recognised by CIH Scotland.
"The sessions are delivered through different learning platforms including online, in person and our popular lunch and learn/bring your own blurt sessions, where staff share their own experiences and good practice in a supportive and safe environment."
Link's independent Tenant Scrutiny Panel was also shortlisted at the awards ceremony, which took place on Thursday 25 November 2021.
See the full list of winners here.