Linstone Housing offers tenants 'unprecedented' level of support during COVID-19
Linstone Housing has revealed the extent of its support for tenants during the coronavirus health emergency.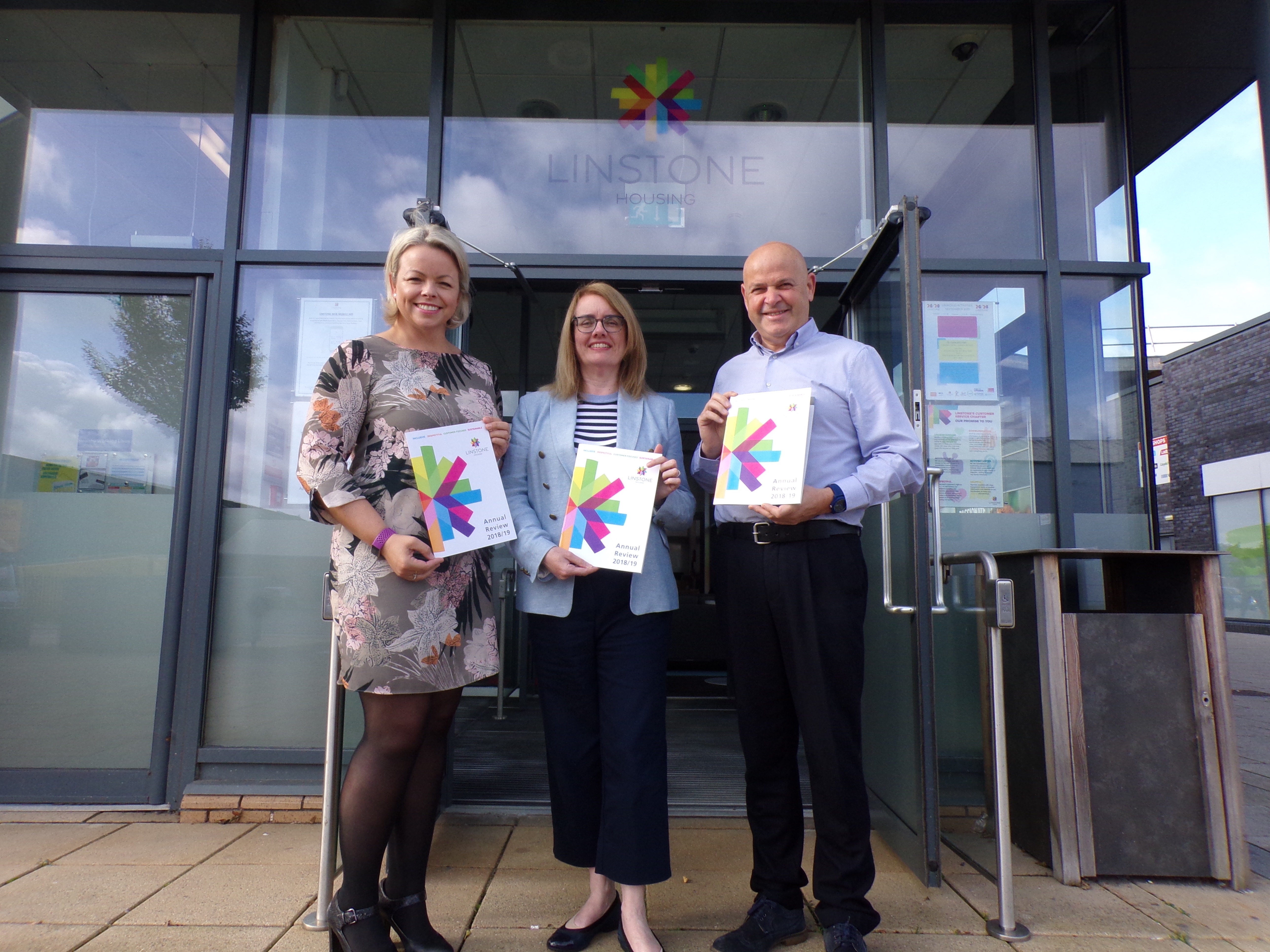 The Association said it was undertaking many "unprecedented measures" and thanked its tenants for their "many acts of kindness which have kept communities going".
The organisation's chief executive Adele Fraser also praised Linstone's "brilliant staff" who have ensured the organisation continues to function as it adapts to a new way of working.
Now the scale of the effort has been disclosed for the first time as Linstone swung into action to help tenants whose lives in many cases have been turned upside down.
Notable among its achievements have been wellbeing calls to every household undertaken by staff to let tenants know Linstone is still operating and supporting tenants.
Key achievements include:
800 people are in the process of being contacted to check how they are coping since April 29
A special task force has been set up entitled the 'LINSTONE COVID- 19 RESPONSE TEAM' which is masterminding Linstone's response to the pandemic
Linstone has successfully applied for funding from charity Cash for Kids to provide vouchers for children which have now been distributed
A Linstone emergency fund has provided direct support to at least 24 households
Adele Fraser said: "Linstone is keen to convey to our tenants that we are here for them during this unprecedented health emergency which has literally created turmoil in many lives.
"I want to thank our tenants for their understanding during this difficult time and also our brilliant staff whose efforts are making a real difference to lessen the effects of the emergency.
"We have been made aware of many acts of kindness throughout our communities such as people helping their neighbours in a variety of ways and we hope they will keep up the good work while doing so safely. Linstone will certainly be continuing to do our bit.
"Linstone has also been able to direct people who contact us to other organisations whose assistance is more appropriate to their needs."
Read all of our articles relating to COVID-19 here.