Linstone Housing praises estates team
Linstone Housing has praised the work of its dedicated and hardworking estates team during the coronavirus pandemic.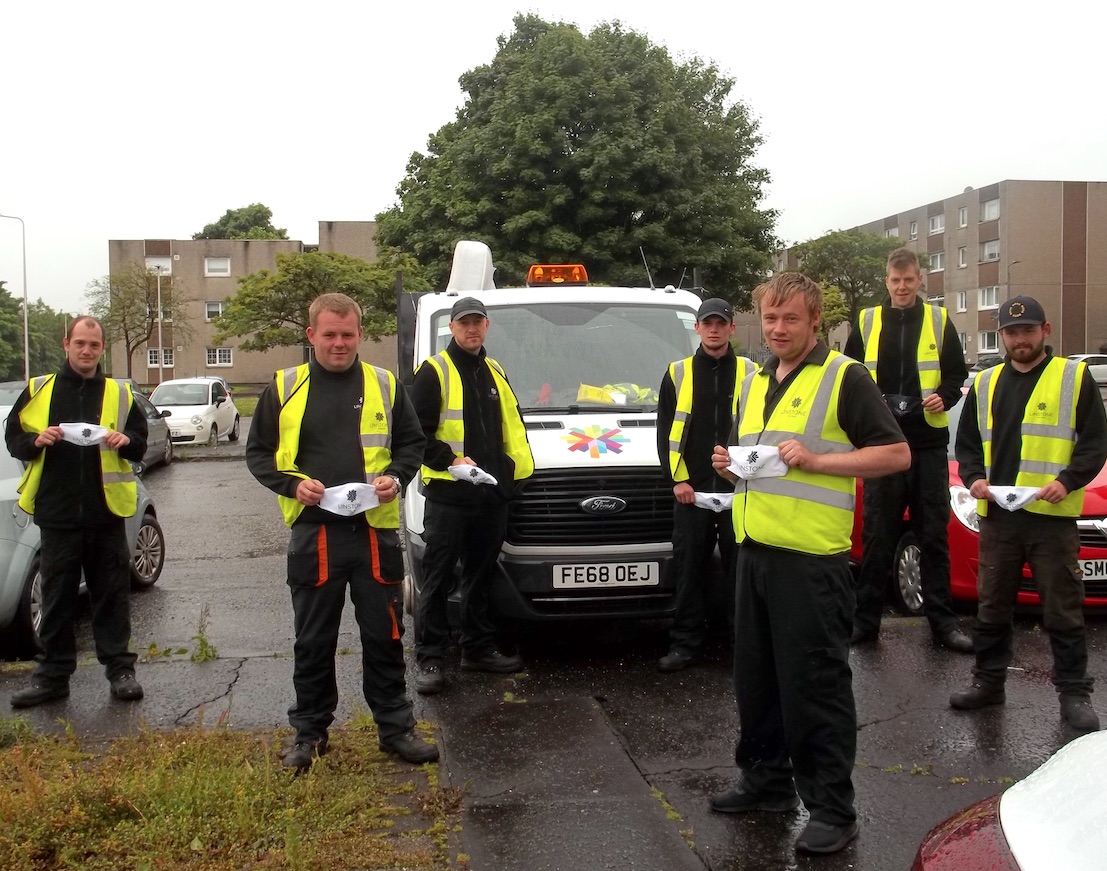 Seven members of the association's estates team stepped forward to carry on working throughout the health emergency – and in doing so kept Linstone's communities looking great.
Half of the 14 members of the team were needed to keep on working during the health emergency and seven volunteered immediately. The entire team is now back at work.
Safety has been paramount with the staff ensuring social distancing with a strong emphasis on wearing personal protection equipment to allow them to carry out their duties safely.
Patsy McFadden, chair of the Langholm Tenants' and Residents' Association in Linwood, said: "'The estates team have been magnificent. Nothing is ever too much trouble for them and they are always willing to help tenants. We are lucky to have them."
Linstone's director of housing and property services David Adam said the Association was very grateful for the compliments received about the estates team.
Mr Adam added: "All 14 of the estates team bring enthusiasm and commitment to the roles. Their dedication to keeping people safe and making sure we didn't lose sight of the need to keep the community looking good speaks for itself."
Adele Fraser, chief executive of Linstone, said: "The entire staff team at Linstone have been working very hard to support our tenants in these unprecedented times. It's no understatement to say that many lives have been thrown into turmoil by the pandemic. The estates team have shown huge dedication to keeping our services going. We know from tenant feedback that their work is considered highly important because it is so visible. We are proud of every one of them."
Read all of our articles relating to COVID-19 here.