Living Rent calls for emergency protections as MSPs debate rent freeze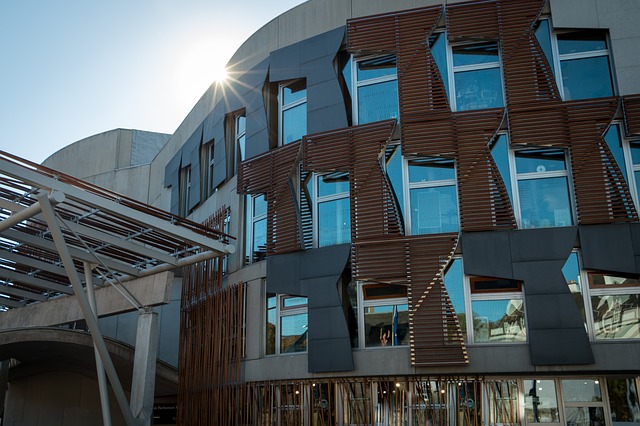 Living Rent, Scotland's tenants' union, is calling for greater emergency protections for tenants as MSPs prepare to debate a rent freeze amendment in Parliament this afternoon.
The amendment, tabled by Labour MSP for the North East of Scotland, Mercedes Villalba, is tabled as part of the Coronavirus (Recovery and Reform) (Scotland) Bill. The Bill is at stage three proceedings. If passed, the amendment would see rents frozen in Scotland until a system of rent controls is in place. The Bill also has amendments that will strengthen some tenants' rights in regard to eviction
As the cost of living crisis continues to get worse, Living Rent believes that there is a need for emergency measures more than ever to protect tenants during one of the worst cost of living crises in generations.
Data from the Scottish Government published in November revealed that between 2011 and 2021, rents increased in the Lothians by 41.7% and in Greater Glasgow by 41.4%. In the same time period, inflation increased by 24.3%.
On top of these long-term increases, rents across Scotland have increased by 8.5% in the last year to average £896 per month for a two-bedroom property. In Glasgow, rents rose by 16% to average £972 per month, in Edinburgh, rents rose by 14.2% to average £1214 and in Dundee rents rose 12.5% to average £722 per month. Living Rent says that these increases are taking place despite the majority of tenants living in energy failing homes (EPC D or lower) and have experienced massive increases in energy bills.
Rents are increasing despite the biggest decrease in living standards since the 1970s: real wages are no higher than they were in 2008. With many bills doubling and the energy price cap set to rise by over £800 to around £2,800 in October, Living Rent believes that rent increases are a 'perfect storm' for tenants and will push more people further into poverty during the worst cost of living crisis in generations.
Megan Bishop, secretary of Living Rent, said: "Landlords are increasing our rents during a cost of living crisis and despite our wages falling in real terms. Landlords being able to act with impunity and without a second thought to their actions plunging thousands of tenants into poverty needs to stop. Our housing remains unaffordable and increasingly unlivable. With over half (57%) of properties failing repair standards and nearly two thirds (60%) having an energy efficiency rating of D or lower, it is time that the Scottish Government regulated landlords and put tenants' need for a home first.
"Though the Scottish Government has committed to introducing rent controls by 2025, this is too far away when landlords are raising rents now. We need emergency measures to protect tenants until rent controls are brought in to bring rents down."
Tenant Sam said: "My partner and I have lived in our flat in Leith for a year. Our landlord has just told us that from the beginning of September, he was going to increase our rent from £750pcm to £1110pcm. We are obviously going to have to find a new home. I'm not sure how the new residents are going to feel about this attempted gentrification when we have a council estate behind us and constant roadwork, but either way it's not a great feeling, and it has affected my health."
Georgia, another tenant, added: "The landlord increased the rent by 36% from £1760 to £2400, an increase of £640. The reason he gave was that it's 'below current market value'. We can't afford to stay and are looking to move, but are struggling to find somewhere else in our budget.
"This is making the housing market even more claustrophobic and stressful and meaning people have less disposable income to buy goods that improve their quality of life. Our energy bill has already doubled, and we have issues that we reported months ago that we still haven't even received acknowledgement of."