Living Rent granted £56k from Nationwide Foundation to 'give voice to PRS tenants'
Tenants' union Living Rent is one of seven organisations across the UK to share more than £800,000 of funding from the Nationwide Foundation to give private tenants a stronger voice on their personal housing issues or in housing matters in their local area.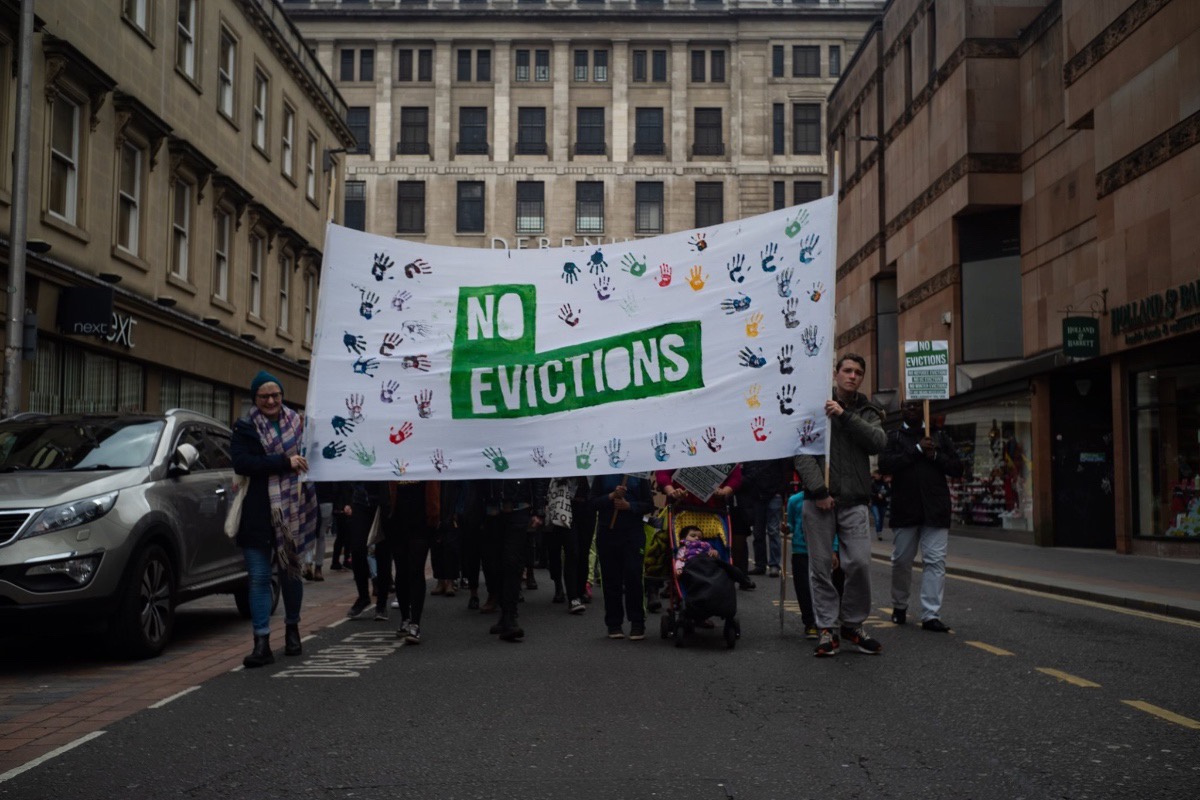 The Nationwide Foundation's tenants' voice programme supports projects that specifically help tenants whose personal circumstances – such as low-income, disadvantaged and vulnerable households - mean that they cannot avoid the potential problems of living in the private rented sector. Problems they face include insecurity, poor living conditions, high costs and severe lack of choice, which therefore puts them at increased risk of harm.
A total of £804,841 of funding is being awarded to organisations to provide tenants with:
greater access to

information and advice

on the private rented sector

enhanced

understanding of their rights

safe places

to come together

support to

speak up

opportunities

to

work together

.
Living Rent has received £56,000 for its work to test the model of tenant union neighbourhood branches to support tenants on low-incomes or from migrant backgrounds in Glasgow.
A Living Rent spokesperson told Scottish Housing News: "Living Rent is very excited to receive a £56K grant from the Nationwide Foundation to help with the expansion of our neighbourhood branches in Glasgow. This grant will go specifically towards the development of two neighbourhood branches, one in Govanhill and one in Shawlands.
"As the Private Rented Sector continues to grow due to a lack of social housing, more and more tenants are being forced to settle for low-quality flats with higher rents. However, tenants' voices are severely under-represented in the Private Rented Sector and this disproportionately affects women and people from low-income or migrant backgrounds.
"Living Rent has already had success in tackling abuse and exploitation in the Private Rented Sector by highlighting the widespread practice of charging illegal fees which has been noted by the Scottish Government. By expanding our already strong neighbourhood branch model, we will be able to more comprehensively tackle the problems of the Private Rented Sector and further empower tenants exercise their rights and advocate for a housing system that puts people first."
The six other funded organisations are:
Camden Federation of Private Tenants

,

working with local authorities in London, connecting key officers and politicians with renters, so that issues are better understood, tenants' voices are clearly heard, and local authority practice is improved

Citizens Advice,

establishing a panel of private rented sector tenants across England to speak out on behalf of tenants, giving them a voice in policy decisions

Housing Rights,

strengthening the voice of private renters in Northern Ireland by building capacity among tenants and contributing to a culture among stakeholders which values tenant participation

Shelter,

using a

community organising model to bring together and empower tenants across the West of England Combined Authority

Tenants Union,

elevating the voices of Greater Manchester's tenants through the creation of a tenant-led housing manifesto

Z2K,

helping tenants who were homeless or vulnerably housed to use their voices and have their stories heard, while campaigning on issues identified by these tenants.
The Nationwide Foundation's programme manager, Bridget Young, said: "Too often the voices of private tenants, especially those on low incomes or facing other disadvantages, are not sought or heard. There's real appetite to grow an energetic, purposeful tenants' voice movement, and we hope this funding will lead to tenants becoming a normal and expected part of the advisory process. Giving tenants the freedom and space to have stronger voices in debates on the private rented sector and housing, will mean positive changes in policy and practice, including better rights for tenants."