Local community votes for projects to receive funding from Barrhead Housing Community Fund
On Saturday 5th March, the community came together at the Auchenback Resource Centre to show their support for the community projects they wanted to see gain funding from the Barrhead Housing Community Fund.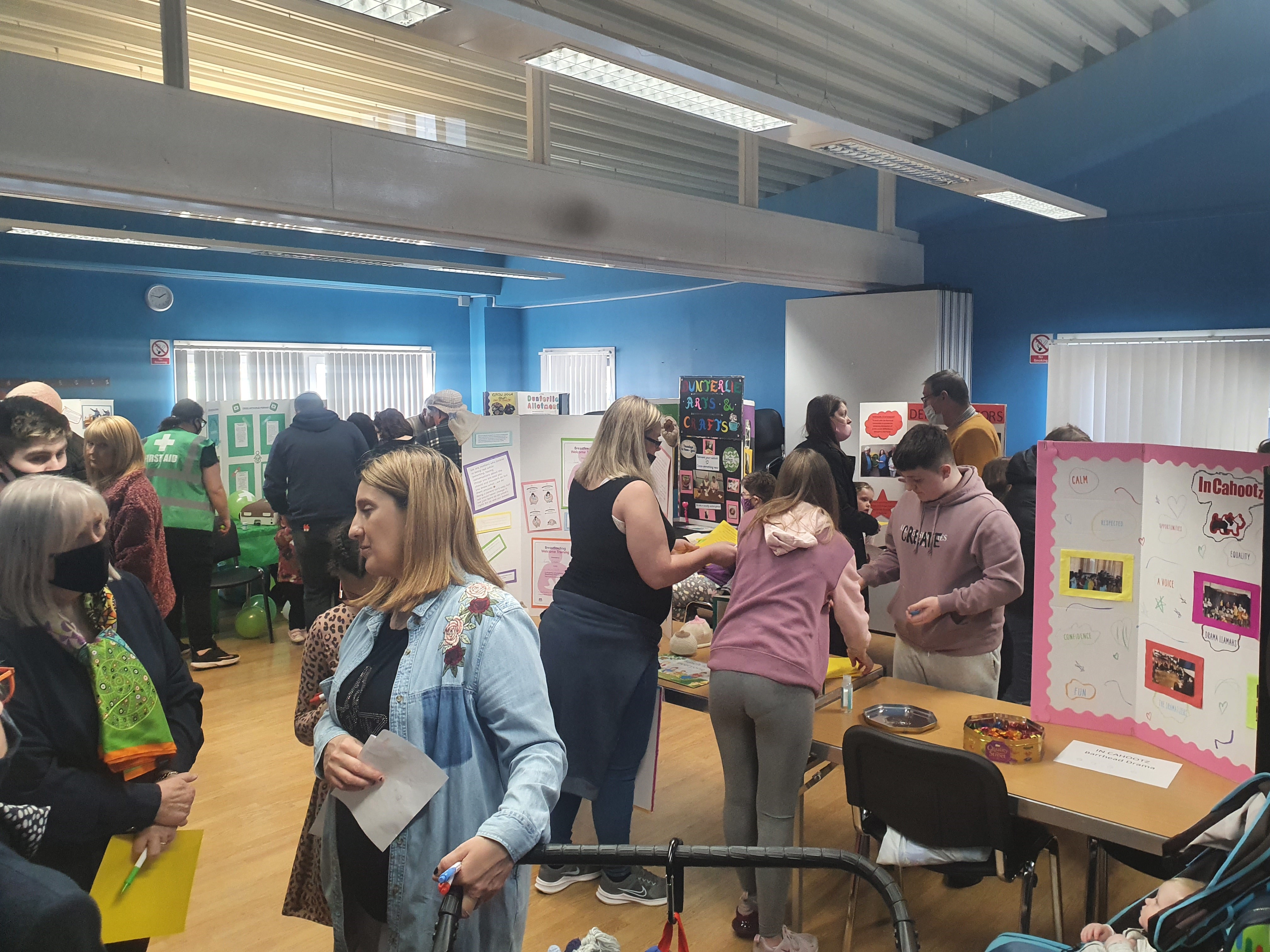 There was £15,000 up for grabs provided from the housing association's Community Investment project "Brighter Futures Barrhead" which has been funded by The National Lottery Community Fund.
240 members of the public came and voted for their favourite projects based on a Participatory Budgeting with the young people participating in Facepainting, Arts and Crafts and an Easter Egg Hunt.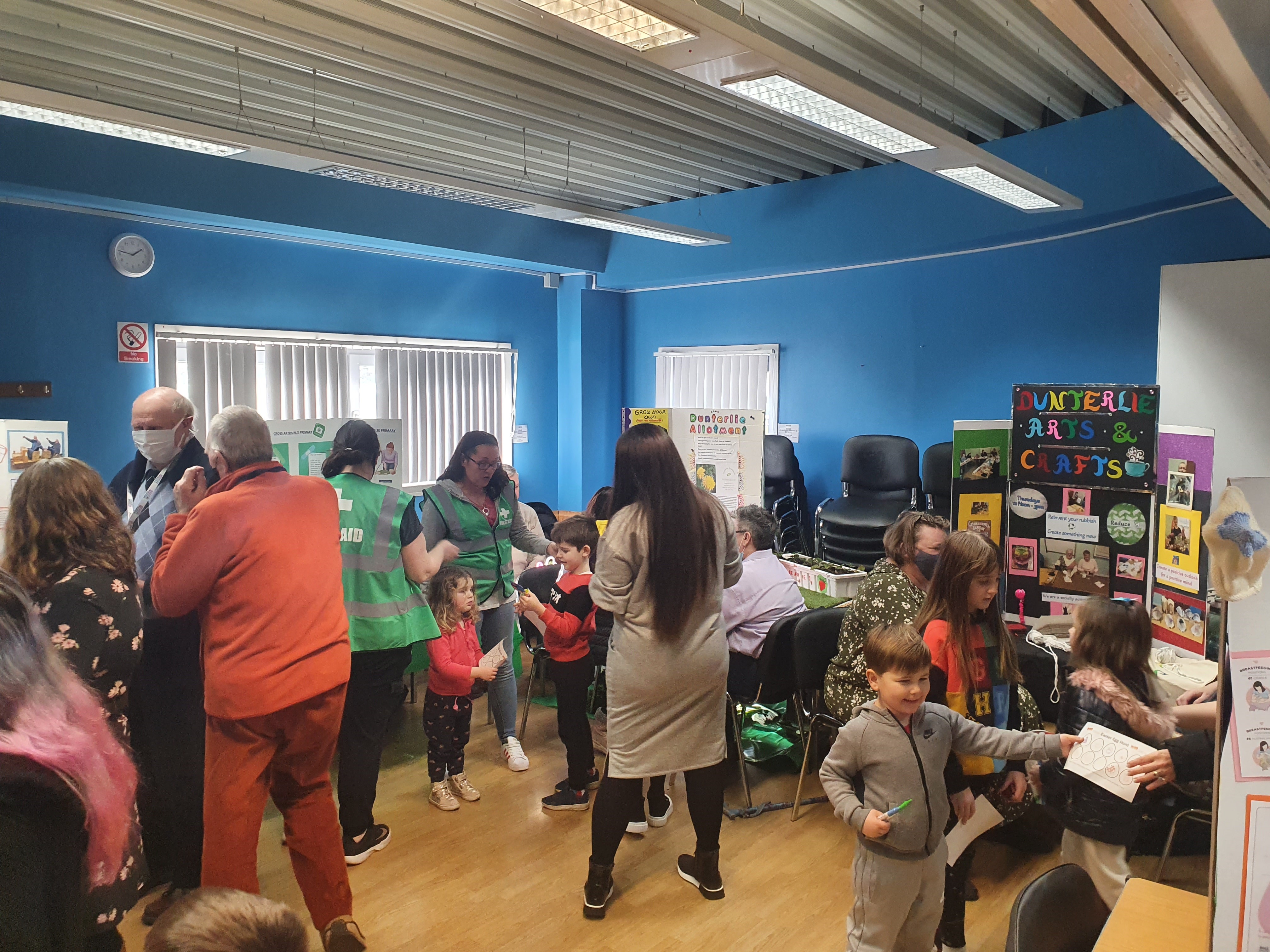 These votes were added to the 145 votes cast digitally by Barrhead Housing tenants and customers and winning projects were announced at the end of the day. 15 projects with the most votes were awarded the full amount they asked for with three other projects being awarded half the amounts they had requested.
Lorna Wilson, chief executive, said: "It's been great that we have been able to utilise funding from the National Lottery Community Fund to be able to facilitate a Barrhead Housing Community Fund, bring the community together and enable people to pick and choose community activities they want to support and provide much needed funding to these groups as we emerge from the pandemic."
Bryan Dando, community investment manager, added: "It was wonderful to see how much community activity is happening in Barrhead and the surrounding areas. It's been a very difficult 2 years, especially for the smaller groups, so it is extremely pleasing that Barrhead Housing Association is committed to our role as a Community Anchor Organisation by being able to promote these groups to the wider public."
Gordon Blair, funding officer for The National Lottery Community Fund, commented: "Today was a chance for community groups to come together and celebrate their work, and for us at the Community Fund to learn more about different approaches to participatory budgeting. So much good work in Barrhead got well-deserved recognition and a boost in funding."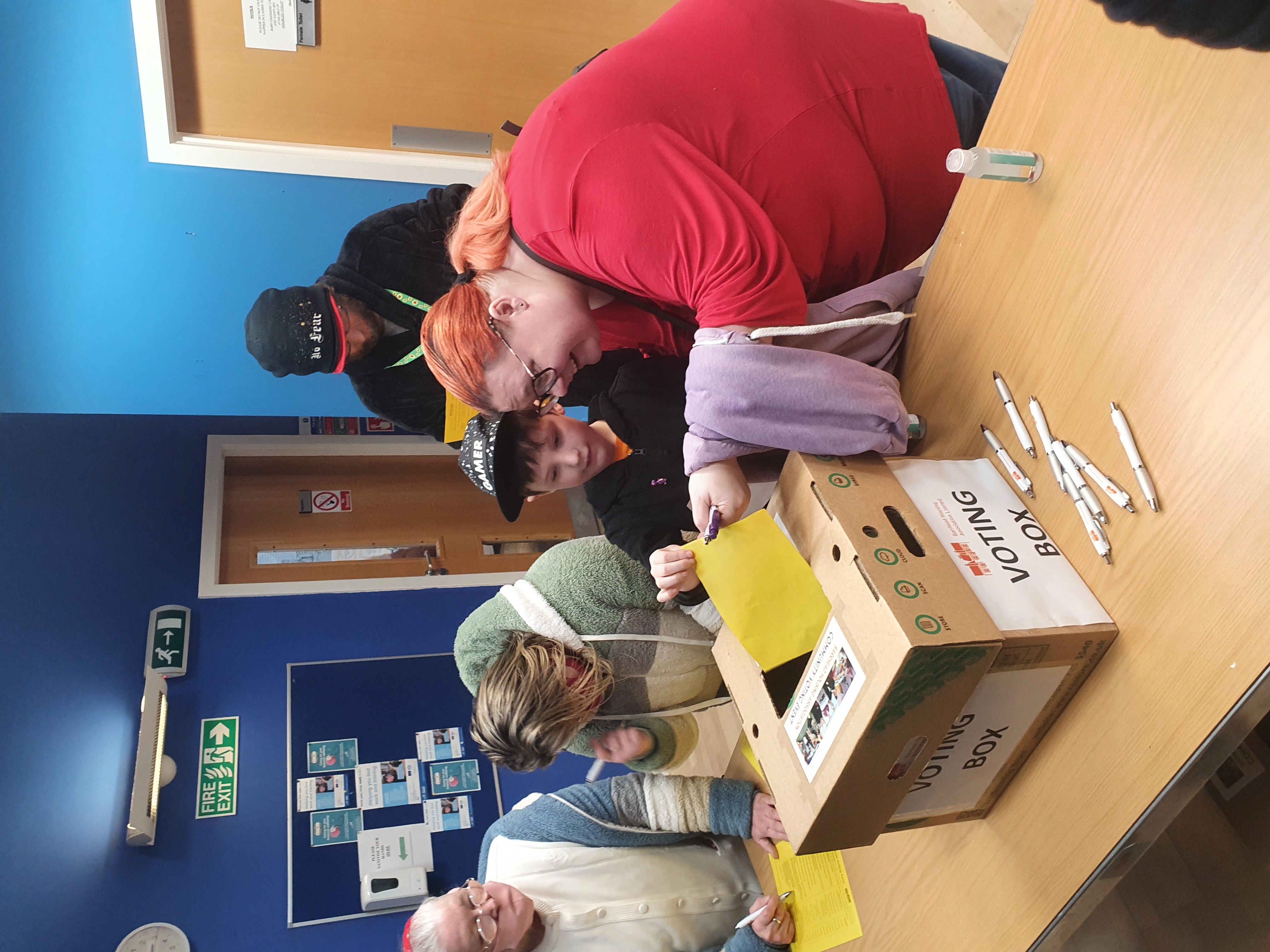 Funding was awarded as follows:
Dunterlie Community Food Share: £1000
Back 2 School Bank East Renfrewshire: £1000
Levern Valley Defibrillator Community Partnership: £1000
National Autistic Society East Renfrewshire Branch: £952.66
Barrhead Amateur Boxing Club: £1000
IN CAHOOTZ Barrhead Drama: £1000
Dunterlie arts and crafts group: £1000
Barrhead Mens Shed: £741.99
ERA: £1000
Dunterlie Allotments: £1000
St Luke's H.S: £1000
Magic WAND Community Safety &Health Project: £1000
Dunterlie Breastfeeding Group: £988.3
St Andrews Church: £1000
Cross Arthurlie Primary School Parent Community Council: £1000
Dunterlie Community Yoga and Well-being: £500
Auchenback Active: £500