Loreburn Housing Association and RBS agree additional £20m funding for new social housing
Loreburn Housing Association has agreed an additional £20 million funding programme with Royal Bank of Scotland to create a new social housing programme for Dumfries and Galloway.
The long-term facility, which builds upon an existing £20m facility with the bank, will fund 299 new homes across the South of Scotland.
Loreburn's programme of socially rented properties includes Extra Care housing for Moffat and Langholm. With an ageing population across the region, Extra Care housing enables people to live independently for longer reducing the need to move into residential care.
The programme also includes several properties built to Passivhaus standard across the region. Passivhaus buildings provide a high level of comfort while using very little energy for heating, they are built with meticulous attention to detail and an exacting quality assurance process.
Lorraine Usher, chief executive of Loreburn Housing Association, said: "We are pleased to be sharing positive news in this difficult and challenging climate. The funding will help our next stage of growth, ensuring the Association can deliver on our strategic commitment to create places where people chose to live.
"The funding and our ambitious development programme will help safeguard jobs in the construction industry across the region. In a region with an ageing population, we recognise customer requirements are changing so the development of quality specialist extra care housing is welcomed.
"Fuel poverty is another challenge for the region, across Dumfries and Galloway, with higher than average numbers of people faced with fuel poverty. Our Passivhaus programme is a step towards addressing that challenge with quality homes and reduced heating bills for our customers.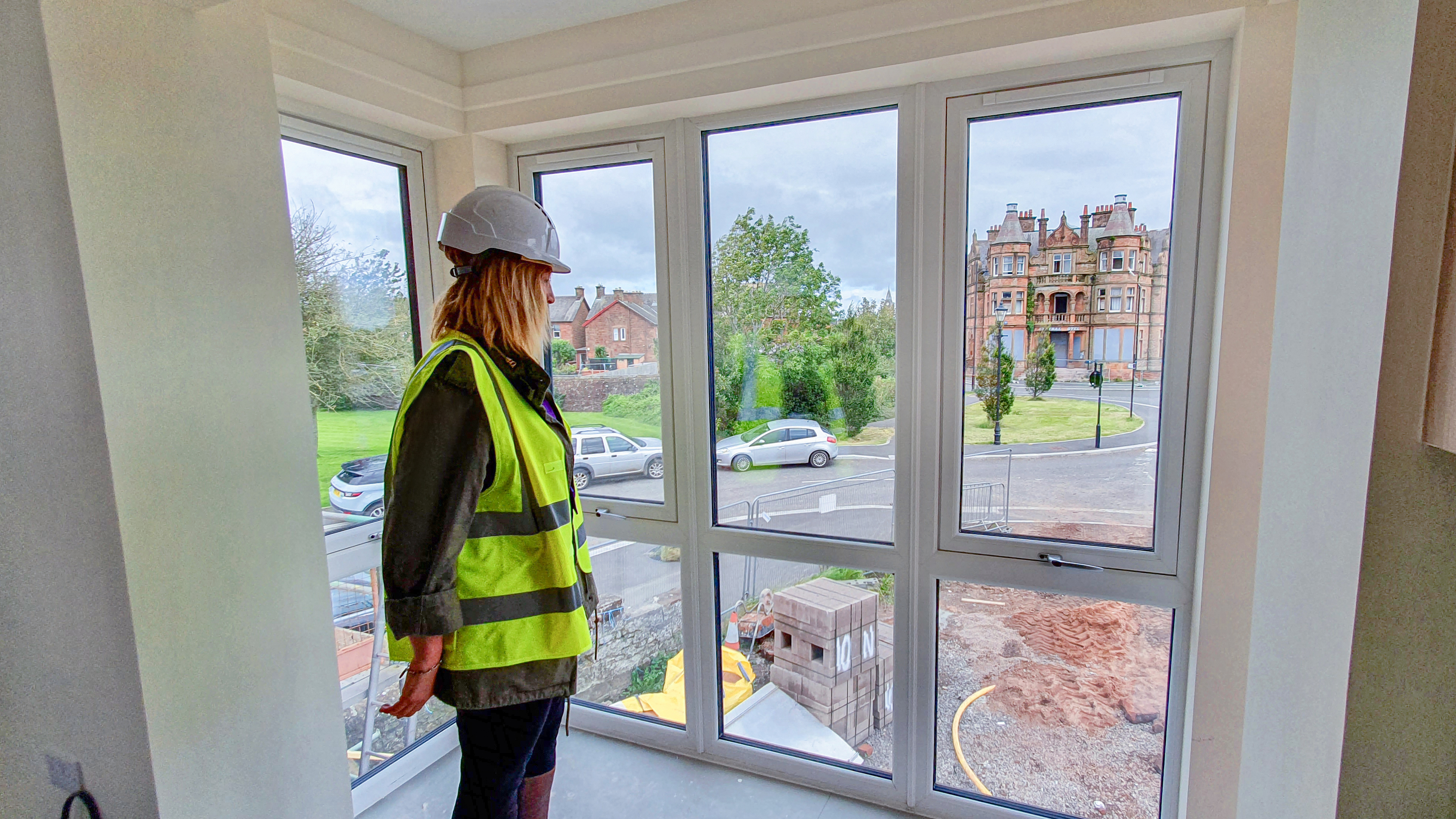 "My thanks to Gary Alison, director of finance and corporate services, all the respective teams in the organisation who worked hard to ensure completion and David Horne at RBS."
David Horne, director of housing finance, commercial and private banking at RBS, added: "Building on our recent £3bn commitment to the social housing sector across the UK over the next 3 years, we are proud to support Loreburn Housing Association meet its key strategic goals of developing much needed affordable housing to the Dumfries & Galloway region, with this transaction meaning we now have over £40 million of total commitments in place to the Association.
"Loreburn is a highly innovative organisation that has developed a great offering to meet the needs of their residents and the wider communities that they operate in, and this new funding will go a long way to meeting their medium to long term objectives.
"It is great to have been able to deliver a transaction of this size in the Scottish housing sector, particularly given the challenging circumstances that we all continue to find ourselves in. This follows on from our stated purpose of putting in place long-dated facilities of up to 25 years to support Loreburn and our social housing customers in driving forward the sustainability and green energy agenda that is core deliverable within the sector.
"This deal builds on our long term relationship with Loreburn and it has been a real pleasure to work with Lorraine, Gary and the Loreburn team in getting this over the line. We wish Loreburn all the best as they start to move forward with the next stage in delivering their growth strategy."