Loreburn's In-House Repairs Team shortlisted for National Housing Heroes Award
The In-House Repairs Team at Loreburn Housing Association has been announced among the finalists in the Team of the Year category in 2021's Housing Heroes Awards.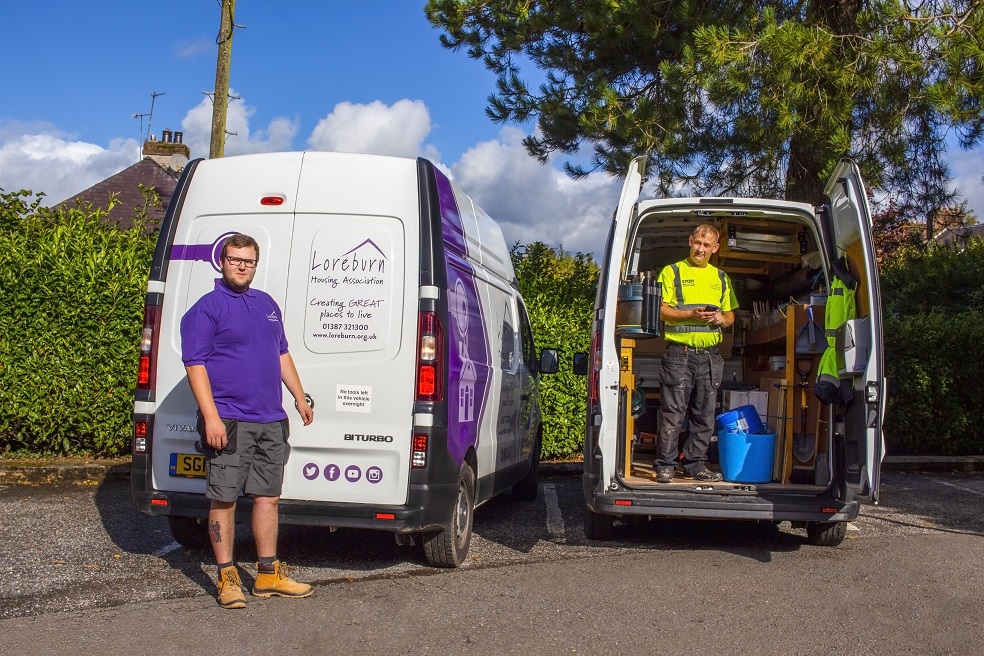 The Awards exist to celebrate the unsung heroes of the housing sector, and to highlight the incredible work carried out over the past 12 months.
Throughout the pandemic, Loreburn's In-House Repairs Team have demonstrated an unparalleled commitment to providing an exceptional service for its customers and tenants.
During the first few months of the pandemic, the In-House Repairs service devoted themselves to checking on the welfare of Loreburn residents. From distributing food parcels to ensuring customers received their medication, the team became friendly faces that could be relied upon.
Andrew Jones, head of Loreburn's In-House Repairs team, said: "Being nominated for this award shows the pride and commitment our team has in giving excellent customer service.
"They regularly go above and beyond, never more so than during the Covid lockdowns and being shortlisted for the award is a great acknowledgement of the team's efforts."
In being shortlisted the team are recognised for their commitment to providing a high-quality and personalised service.
Andrew added: "Not so long ago, a maintenance supervisor had no hesitation in spending his own money to provide a family in need with a hot meal – his selfless act instantly turning, as our customer rightly put, 'a naff day into a good one'."
Never ones to rest on their successes, the In-house Repairs Team continually build on their track record in maintaining an outstanding customer experience. More recently, the team were able to secure funds to provide a customer with an electric wheelchair, who would otherwise be housebound without one.
Lorraine Usher, chief executive, said: "Their willingness to diversify, personalise our services and go the extra mile to support customers is truly commendable. Our staff are not just doing their job, they are transforming lives day in, day out. They're inspirational, which is why we believe they are true Housing Heroes."
Other Scottish finalists include Kingdom Housing Association in the Employer of the year category and Bruce Cuthbertson from East Ayrshire Council in the Tenant lifetime contribution category.
The winner will be announced at an awards ceremony on Tuesday 7 September at Emirates Old Trafford in Manchester.