Loreburn wins tenant support for office closure plans in favour of flexible services delivery
Loreburn Housing Association is to progress plans for community-based service delivery as it adopts a 'Hub, Home and Roam' working model following customer consultation and approval by its management committee.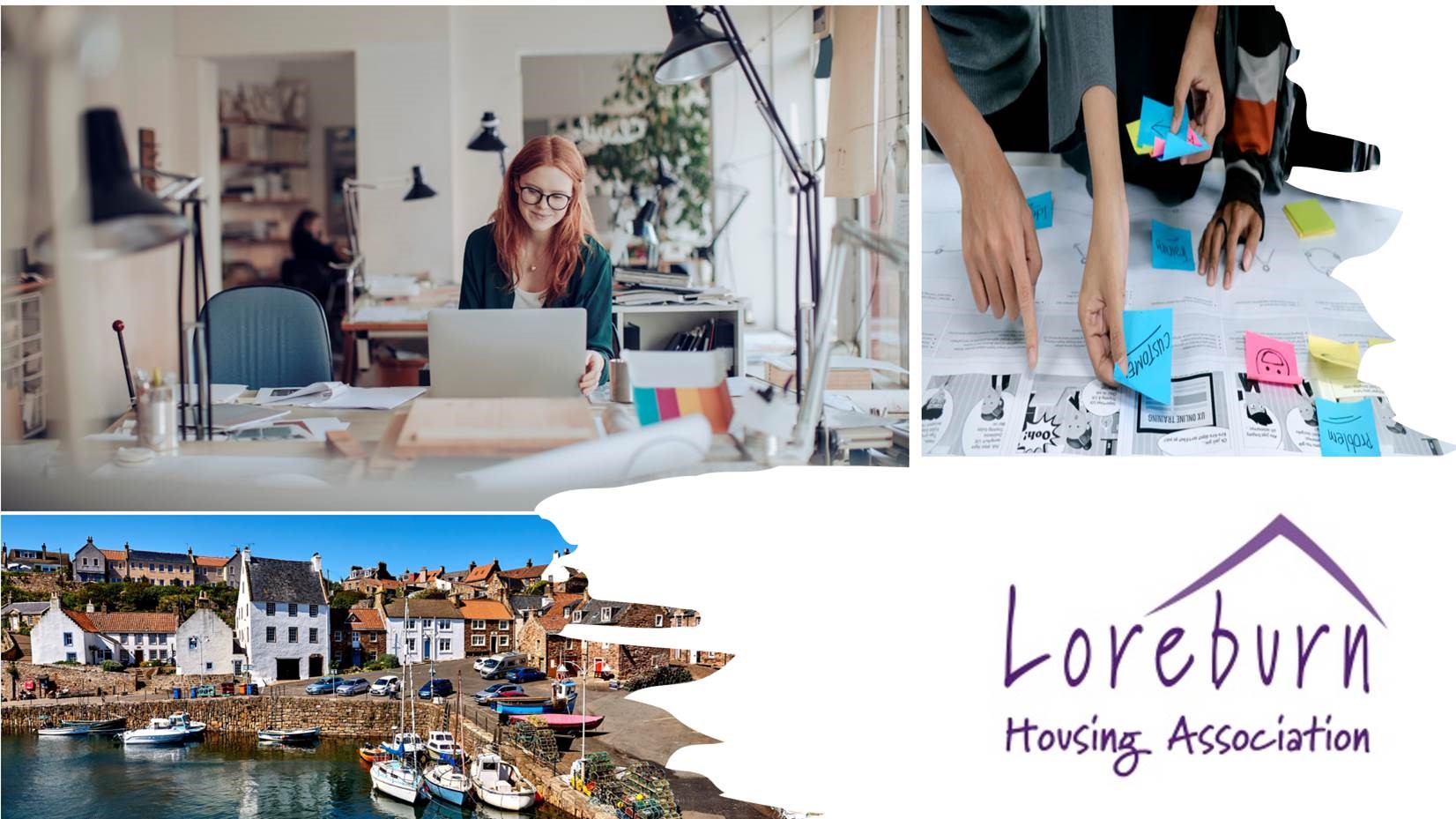 The plans, which will see the permanent closure of Loreburn offices in favour of a flexible remote and home working offer, will enable savings and efficiencies to be reinvested into homes and services. The plans have won wide support from tenants, with 94% backing the proposals and over 120 tenants wishing to work with Loreburn to shape ideas further.
Known for its approach to innovation and workforce development, Loreburn had already set out its Corporate Strategy ambitions to deliver services in new ways long before the Covid-19 pandemic.
Lorraine Usher, chief executive, said: "With our homes geographically and rurally dispersed across a wide region the shift to digitalisation has resulted in fewer and fewer tenants visiting our offices. Footfall has always been low, which is not surprising given that for many in outlying towns and villages travelling to one of only two offices in the region to see us is usually costly and often inconvenient. We recognised the office infrastructure was not a good use of resources and in 2017 began to plan how we could better meet the priorities of our tenants and reduce overhead costs."
In future, Loreburn will operate through a network of hubs and shared spaces, accessed through partnerships with third sector organisations and local businesses such as hotels where tenants can engage with Loreburn and for workforce collaboration.
Ms Usher added: "This is not about us becoming a faceless organisation, quite the opposite. Customers will still be able to contact us in any of the usual ways, including home visits, and will also have access to local places and spaces, expanding their choice of ways to interact with us. Whether they want to meet us in person, on the phone or increasingly, digitally. We'll always be at the heart of our communities, responding to their priorities, and in doing so help contribute to the sustainability of rural communities."
To support the shift Loreburn has adopted a new cloud-based software system 'HomeMaster' which will advance digital interactions for tenants and give staff teams easy access to electronic systems and information instantly wherever their location. The new software will also see the development of a tailored customer portal, giving tenants improved self-serve options future-proofing the offer for those who prefer digital interactions.
HomeMaster's chief operating officer, Craig Brock, said: "We're delighted to be working alongside Loreburn to deliver a key element of the infrastructure that supports their approach to new ways of working. The HomeMaster product will provide staff teams with the right tools and information at their fingertips - whether working from a fixed or flexible location. The customer portal will enhance the experience for customers when interacting digitally while also meeting the increased demand for online services."
Loreburn plans also include staff having greater choice and flexibility over how, where and when they work. This, Loreburn believes, offers employees a healthy work/life balance which will strengthen their position as an award-winning employer into the future, ensuring Loreburn remains an employer of choice in the region.
In closing, Ms Usher said: "We are delighted our tenants have given our plans their seal of approval and the Scottish Housing Regulator has shown support as we've engaged with them from the early planning stages. As we move out of a global pandemic and enter the next generation of flexible working and the expectations it brings we must keep pace to continue to attract and build a successful and talented workforce to deliver great outcomes for our customers and communities."