Lorna Slater and Patrick Harvie nominated for housing and energy ministerial roles
Scottish Greens co-leaders Lorna Slater and Patrick Harvie are set to take on ministerial roles for transport, housing and energy as part of a working agreement with the Scottish Government.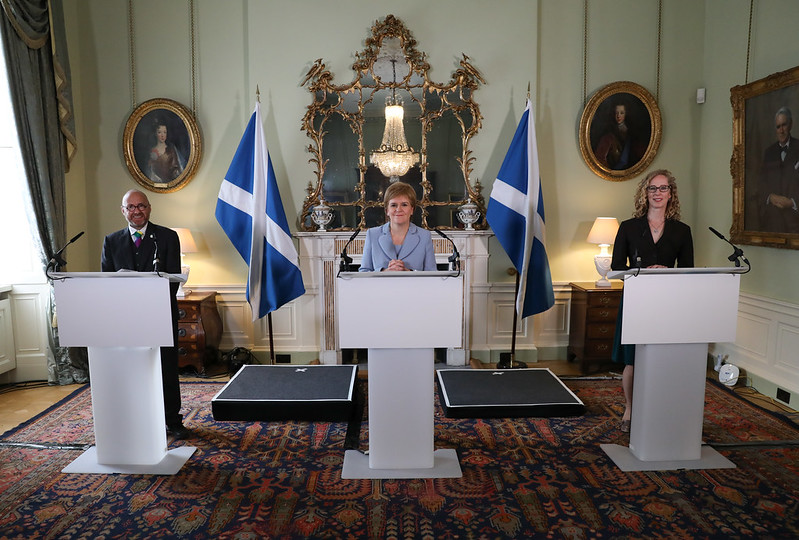 The two have been nominated for ministerial office should party members back the draft co-operation agreement on Saturday.
Taking on broad remits focussing on the key priorities set out in the policy programme, one minister would be charged with delivering bold plans to decarbonise transport, homes and buildings, as well as a new deal for tenants, while the other will focus on green skills, industries like energy, and restoring the natural environment.
Full details regarding the ministerial briefs will be confirmed by the Scottish Government next week should the deal be ratified by the two parties.
It would be the first time that Green politicians have moved into government anywhere in the UK.
Lorna Slater said: "The time has come for Scotland to step up efforts to decarbonise our economy and invest in a greener, independent future. The cooperation agreement we've negotiated would put Greens at the heart of decision making at this crucial time and if our members endorse it then I look forward to driving change in government."

Patrick Harvie said: "With Greens in government we would be able to deliver positive change like tackling Scotland's emissions, protecting nature, advancing tenants' rights. bringing forward overdue equalities legislation and delivering an independence referendum. I am proud of our vibrant party democracy and look forward to discussing and debating this deal with members on Saturday and if they back it, they can be assured that we'll waste no time getting to work to deliver on this transformative agenda."