Martin Gavin: A housing-led approach to homelessness will guide us out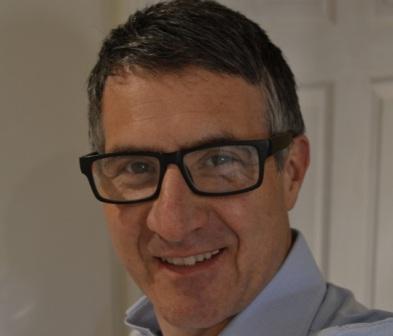 Martin Gavin, Homeless Network Scotland's head of external relations, looks at how to frame discussions about what happens next, so that the best ideas surface quickly.
Since the Homelessness and Rough Sleeping Action Group (HARSAG) recommendations were submitted in 2018, centred around rapid rehousing, Scotland has pursued a housing-led approach to ending homelessness and transforming temporary accommodation.
The resolve shown by those driving this agenda forward over the past few years including housing associations, Scottish Government local authorities and third sector partners – alongside people with lived experience – has generated respect and interest in the UK and abroad and tells us something was going well. This resolve to end rough sleeping and the sharpest forms of homelessness has been tested in the past few weeks but shows no sign of faltering, if anything it is strengthening.
We are going to need more than resolve in the coming weeks. Along with housing options and capacity, we're going to need resources and, most importantly, big ideas. The Scottish Government is more than receptive, also aware that the approach being rolled out pre-pandemic was the right one. However, those of us working in housing and homelessness must quickly scale up our ambition and present that to government as a blueprint for something better than what existed previously.
Approaching that challenge in a way that firmly rejects outdated designs about what is 'good enough' for people who have experienced rough sleeping or homelessness, leads us to normal, settled housing.
Housing has always been the solution. For many years, homelessness charities have doggedly pressed for more social housing across the UK, and bodies representing local government for expanded capacity to allow councils to borrow and build. Inspired by work in the USA, Turning Point Scotland piloted Housing First in Glasgow in 2010, stretching a canvass for the picture we see today across the country with more than 250 tenancies created in the five Pathfinder areas of Aberdeen/shire, Dundee, Glasgow, Edinburgh and Stirling.
In 2017 a Chartered Institute of Housing report pointed at Housing First as a successful alternative solution where existing systems are not working. That report spoke of strong evidence of positive outcomes in terms of improved physical and mental health. The following year SFHA welcomed as keynote speaker at its conference, Juha Kaakinen, Finland's standard-bearer for rapid rehousing and service redesign leading a discussion on how housing associations can make Housing First work for them. Housing associations, large and small, have sat at the centre of Housing First in Scotland since the early pilot in 2010, and continue to do so today.
There are of course people who need a broader health and social care response; sometimes a shared living arrangement is what people want and what works best. Best available data indicates that is around one-fifth of those people for whom Housing First could work – fewer people than could be accommodated in the total provision already available. Promoting the best of that shared provision, so that it can be firmly secured within broader health and social care responses, is not counter to a housing-led future, it is part of it.
Over the past couple of weeks, Cabinet Secretary, Aileen Campbell MSP and the Housing Minister, Kevin Stewart MSP, have hosted conference calls with housing and homelessness organisations to consult on a pandemic exit and recovery plan for homelessness. The strong take-away message is, no idea is too big or too small to put on the table.
It is clear that housing associations and local authorities will shoulder the greatest burden going forward, and while there has been a strong and shared ambition to resume the rapid rehousing transition as early as possible, the question must turn to what it will take to make it happen. Intervention to alleviate the pressures on local authorities and housing providers bearing the brunt of the logistical challenge presented by a 'housing-led' approach to homelessness are being explored now.
This needs us to think about ideas to make it workable on the ground. For example, for private landlords and Airbnb hosts who are discouraged by recent risks – bringing more private stock into social use. Tenant incentives to downsize and create capacity within specific stock profiles may be worth exploring, drawing on learning from areas that have tried it from Glasgow to London boroughs, where intense pressure on social housing drives innovation. If rapidly freeing up more empty homes feels like an easy win, don't forget the hard work required to bring just one property back into use, thanks to the amazing network of empty homes officers. And just one property changes the lives of one household.
Scotland's success that I mentioned at the start, leading to visits from as far afield as Australia and as near as Liverpool to find out more, is not the only aspect of our journey out of homelessness that has made an impact. Visitors often comment on what they see as our courage to fail if necessary, both politically and operationally, as part of the transition from one outdated, obsolete homelessness system to a better model.
It's time to recognise this strength, identified by others who look to Scotland for leadership and invention, and work it. On that basis there are no bad ideas on how we exit this crisis, keeping the best bits of our emergency measures to ensure a more compassionate, fairer and effective response to homelessness in future.
Get in touch to share your thoughts @HomelessNetScot hello@homelessnetwork.scot, and remember membership of Homeless Network Scotland is free of charge for organisations and individuals up to 30 September. Offer applies to new members, or existing members whose subscription is due in this period.
Read all of our articles relating to COVID-19 here.