New homes proposed at former Greenock high school site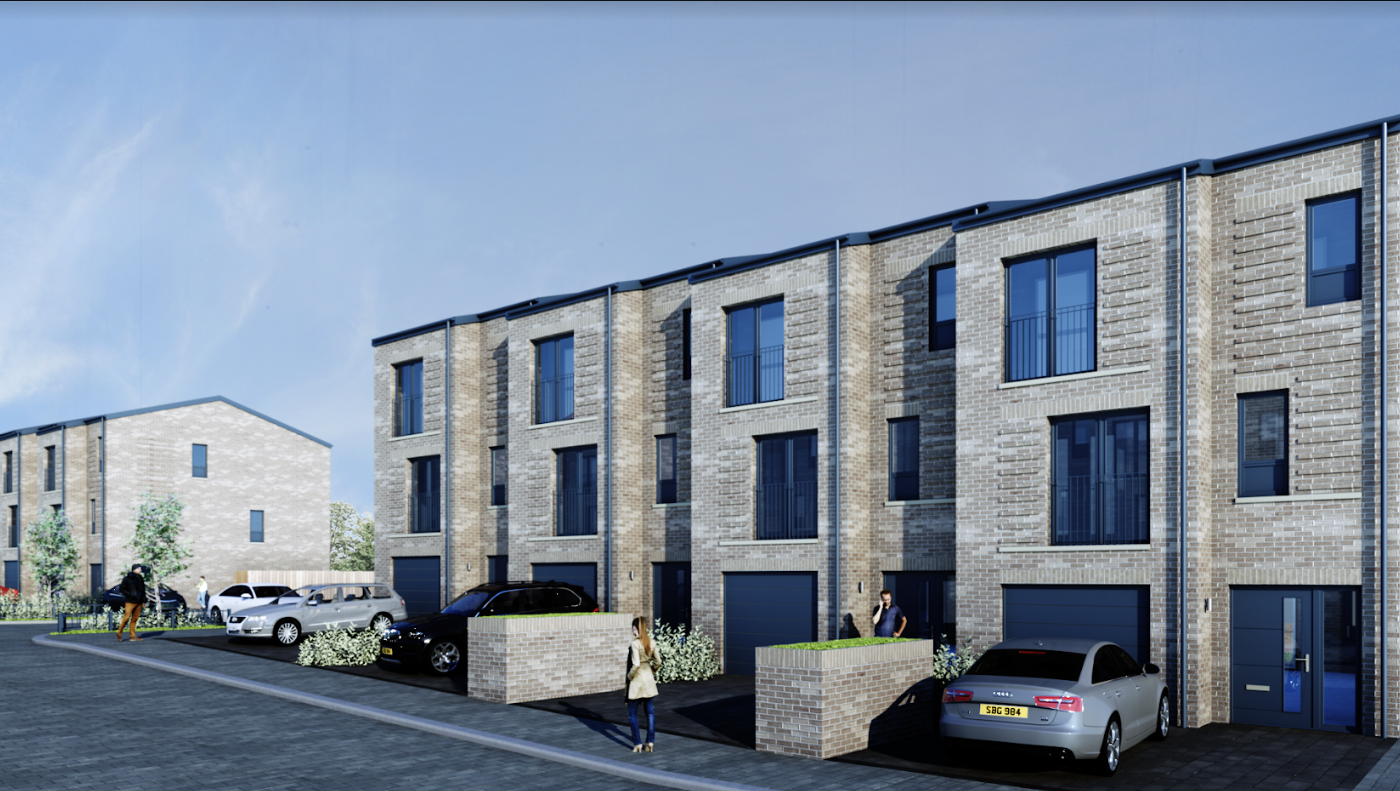 Plans to transform a former high school site in Greenock have been submitted to Inverclyde Council this month by CCG Homes Ltd.
Formerly the site of Greenock Academy located on Madeira Street, the Glasgow-based developer has undertaken extensive engagement with the local planning authority to conceive a layout of 30, three-bedroom homes for private sale in a mix of 24, three-storey townhouses and 6, 2.5-storey terraced houses.
The proposals have been designed in partnership with MAST Architects and respond to the challenging topography of the site, which slopes significantly down from north to south, whilst addressing, and being complementary to, the surrounding context with a contemporary building aesthetic and the provision of private and communal greenspace.
All of the homes will be provided with spacious layouts and the integration of designer brands, whilst being delivered to a gas-free, low-carbon standard of energy performance.
CCG Homes managing director, Calum Murray, said: "Our proposals for Madeira Street represent a new and exciting future for a site that is currently without use and an eyesore for the local community. Working in partnership with our architectural partners and the local planning authority, we have taken great care to ensure that the layout will positively integrate within the surrounding context whilst the homes themselves will offer an attractive proposition for home buyers.
"CCG Homes forms part of the CCG (Scotland) Group; the business has been operational in Greenock for a number of years, building over 80 affordable homes as well as a variety of nurseries and schools, and now we are now looking to bring our private housing brand to the town for the very first time in 2023."