Ministers face calls for January rent refund for students
MSPs have backed calls from student groups for a rent refund from private student accommodation providers and universities for the month of January in light of the end to face-to-face teaching and the public health crisis.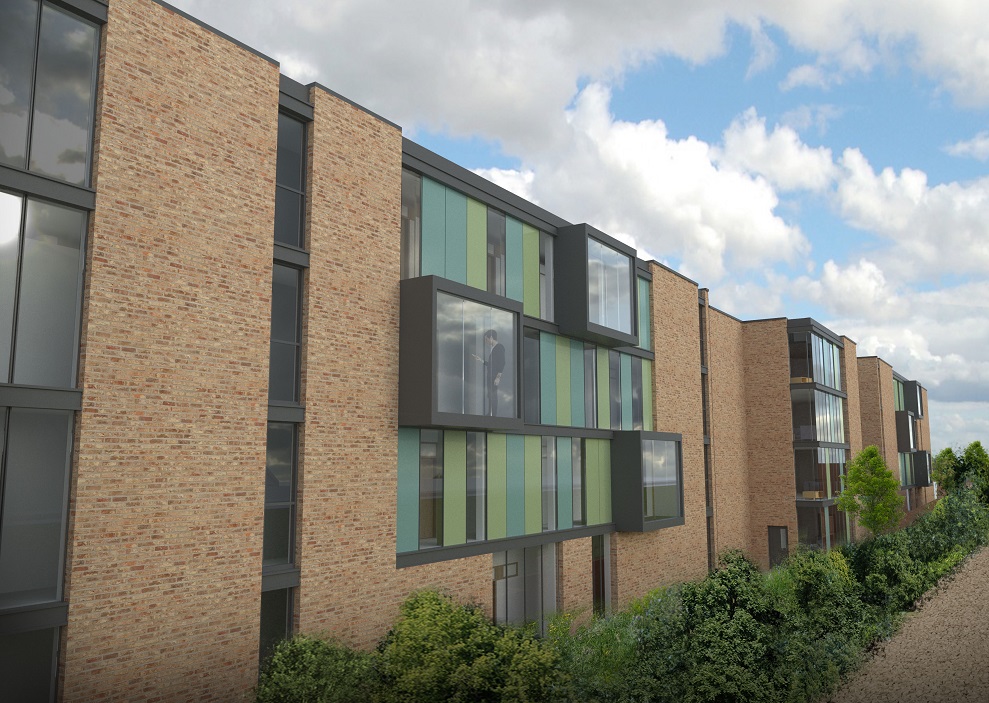 University students will be taught online throughout January and February, with the vast majority not expected back on campuses until the start of March, as part of a revised plan for their return in light of the spread of the new variant of coronavirus.
In a letter sent to the chief executives of Scotland's primary providers of private student accommodation, Scottish Labour housing spokesperson Pauline McNeill has raised the concerns of students who are expected to pay rent for accommodation that they have either not returned to, or have stayed away from.
In the letter, Pauline McNeill states: "Many (students) are concerned that they will also be required to pay rent when they need not do so as there is no current requirement for them to be on campus/in halls or because they choose not to take up their accommodation because of public health considerations. I already have one student who has reported that they must stump up 6 months rent by today.
"Given the escalation of the Public Health crisis at this point I believe its necessary to allow students to issue a refund for January's rent."
Ms McNeill has also called for flexibility going forward to allow some students to get out of their lease where there is no requirement for face to face teaching or in the interest of their own health.
Further government assistance is also required for students in the private rented sector, she said.
Pauline McNeill added: "We simply cannot have students being hit in the pocket by rent for accommodation that they have not returned to or feel could imperil their health.
"I have heard from scores of students who are deeply afraid over the financial burden they have been placed under and are in need of assistance.
"It's time for private accommodation providers to do the right thing and allow a rent refund to all students affected for the month of January. We must also see greater flexibility around leases and assurances that private belongings remaining in unoccupied student accommodation are protected.
"We cannot have our students once more bearing the brunt of this public health crisis."
Tory education spokesman Jamie Greene said: "The SNP Government must urgently deliver rent refunds to students who will now suffer financially through no fault of their own.
"We need to see this money getting to students immediately, not months down the line when they're already out of pocket."
The Scottish Greens said the Scottish Government must compel universities and private student accommodation providers to cancel rent for as long as students are being told not to return to campus.

The party's education spokesperson Ross Greer MSP said: "We just don't know when university students will be able to return to campus. For those who can't go back their term-time accommodation to then be charged at least two months' worth of rent would be outrageous. Their providers should be issuing rent waivers and if they do not, the Scottish Government should compel them to do so.
"The pandemic is creating a financial crisis for students and their families. Universities, colleges and the Scottish Government need to work together to support students in financial hardship as a result of circumstances outwith their control.
"Students should also be aware that, due to changes the Greens secured last year, it is now possible to terminate their accommodation lease on the same terms as any other private tenancy, by providing 28 days' notice."
Scottish Liberal Democrat education spokeswoman Beatrice Wishart added: "The government was slow to act on getting detailed plans and guidance in place for the pre-Christmas movement of students. Students expect and deserve better.
"News today that online learning will continue throughout February also means many will be stuck paying for student accommodation or private housing they can't use.
"The government should ensure these students are treated fairly and are supported with a proper rebate."
A Scottish Government spokesman said: "We have no direct role in the provision of student residential accommodation, whether that is managed by universities or private sector organisations.
"These are judgments that universities and providers have got to make in contact and consultation with their student community, and it's right and appropriate that that is undertaken.
"We encourage accommodation providers to come to an appropriate resolution of issues around tenancy agreements and rent payments.
"Our focus is on the public health emergency to keep students, staff and wider society safe, but we are aware that there is a financial impact and our discussions with the sector will be continuing.
"Any student facing additional hardship as a result of Covid-19 should apply for financial support from the FE/HE Discretionary Funds."