Monitoring report charts progress of Housing First in Scotland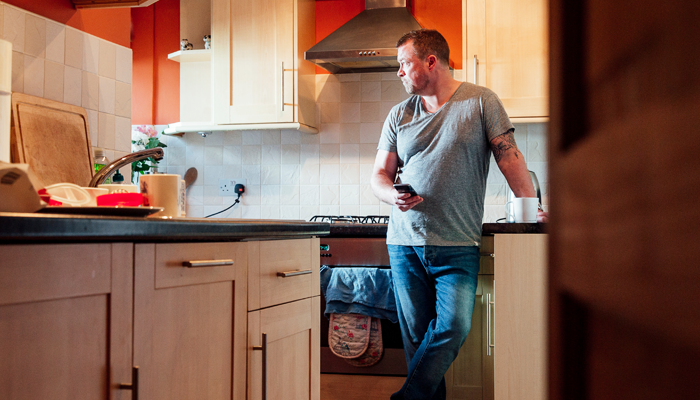 Twenty-four of Scotland's 32 local authority areas are now branching out Housing First with local partners in their area, with three more areas preparing to launch soon, the latest quarterly data for Housing First in Scotland has revealed.
Data collected by the Scottish Government confirmed that an estimated 1,224 Housing First tenancies have started across Scotland as of 30 June 2022.
A total of 73 new Housing First tenancies started between 1 April and 30 June 2022. A further 28 tenancies had begun between April 2021 and March 2022 which had not been captured in previous reports. This brings the total number of Housing First tenancies which started since 1 April 2021 to 419.
There are currently 400 Housing First tenancies in Scotland. 19 tenancies have ended; 34 tenancies are in the 'step down' phase, and six are in the 'stand down' phase. Within the 400 Housing First tenancies, there are 409 adults and 31 children. Additionally, 41 households had access to 59 children but do not have full-time custody.
Between 1 April 2021 to 30 June 2022, it has taken an average of 201 days for a Housing First participant to move into a permanent tenancy from the referral date.
Also:
29% of Housing First participants move into their tenancy within 50 days.
97% of Housing First households are single people.
40% of participants are aged 35-49.
69% of participants are receiving support from the third and independent sector.
Seven Housing First participants are employed on a full time or part time basis, and seven work on a voluntary basis.
The number of new tenancies started between 1 April 2021 and 30 June 2022 by local authority are:
Scotland 419
Glasgow City 53
Aberdeenshire 43
Renfrewshire 36
West Dunbartonshire 32
North Lanarkshire 31
Midlothian 27
North Ayrshire 25
Dundee City 18
Falkirk 18
Aberdeen City 17
Fife 16
City of Edinburgh 16
Stirling 15
South Lanarkshire 14
Inverclyde 12
Dumfries & Galloway 8
Angus 7
South Ayrshire 7
Western Isles 6
West Lothian 6
East Ayrshire 5
Scottish Borders 5
East Lothian <5
Highland <5
The remaining five local authorities are not currently planning on delivering a Housing First programme due to scale or they have an alternative support programme in place.